This Uncle Sam craft for kids is perfect for the 4th of July or any patriotic holiday. It is easy for kids to put together with our directions and free template. Get in the spirit as you make this July 4th craft!
Jump to:
Why you need to make this Uncle Sam Craft for Kids
Fun way to celebrate the 4th of July!
Can be used as a decoration
Easy for kids to make with adult assistance
Supplies needed for this patriotic craft
Sharpie or marker pen
Pencil
Scissors
How to make this 4th of July craft
You will be using the white paper towel for the hair and beard. You will use the blue, red, brown, cream and white colored craft papers for the rest of the patterns.
Print out the template which you can get for free here. Trace the three stars and the three stripes on to white paper. Trace the hat and rectangle on to the red paper, the house-like pattern and the last strip on blue paper. Cut out the traced patterns.
Glue the star cutouts on the blue strip and the white strips on the hat pattern vertically.

Glue the blue strip on the lower part of the hat by slightly overlapping the white strips.
Glue the hair pattern on the top backside of the head pattern and the beard on the bottom side of the head pattern.
Stick the house-like blue pattern on the top of the red rectangle. The red part is the bottom side and the blue part is the top side of the Uncle Sam craft.
Glue the paper hat on the top side of the head pattern and glue the shoes to the bottom part
Glue the long yellow triangle to the blue part of Uncle Sam's shirt. Glue the head on the pointy part of the blue side of the body base. Use a black marker to draw the eyes, nose and mouth.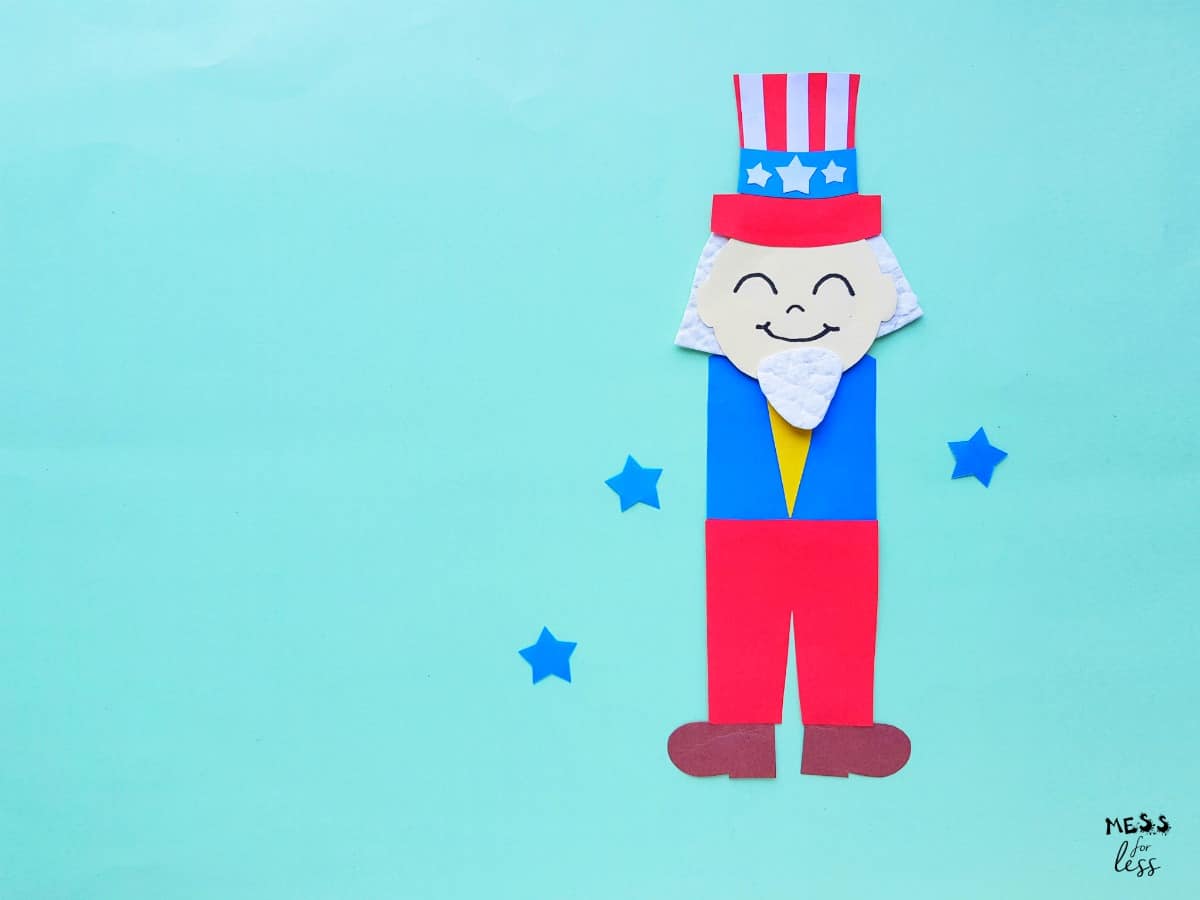 This is a fun 4th of July craft for kids to make to celebrate the holiday!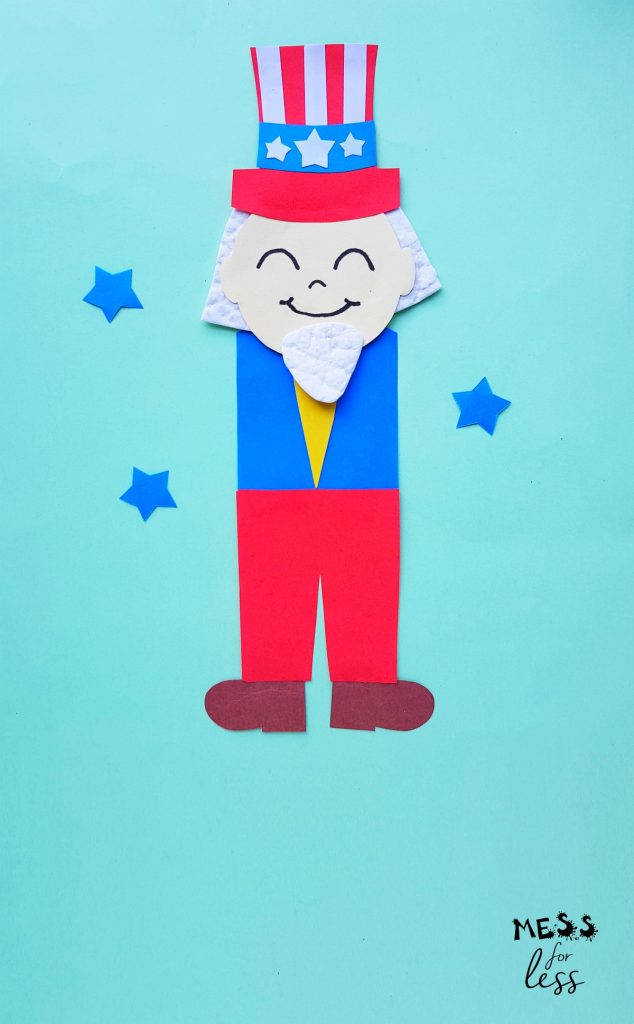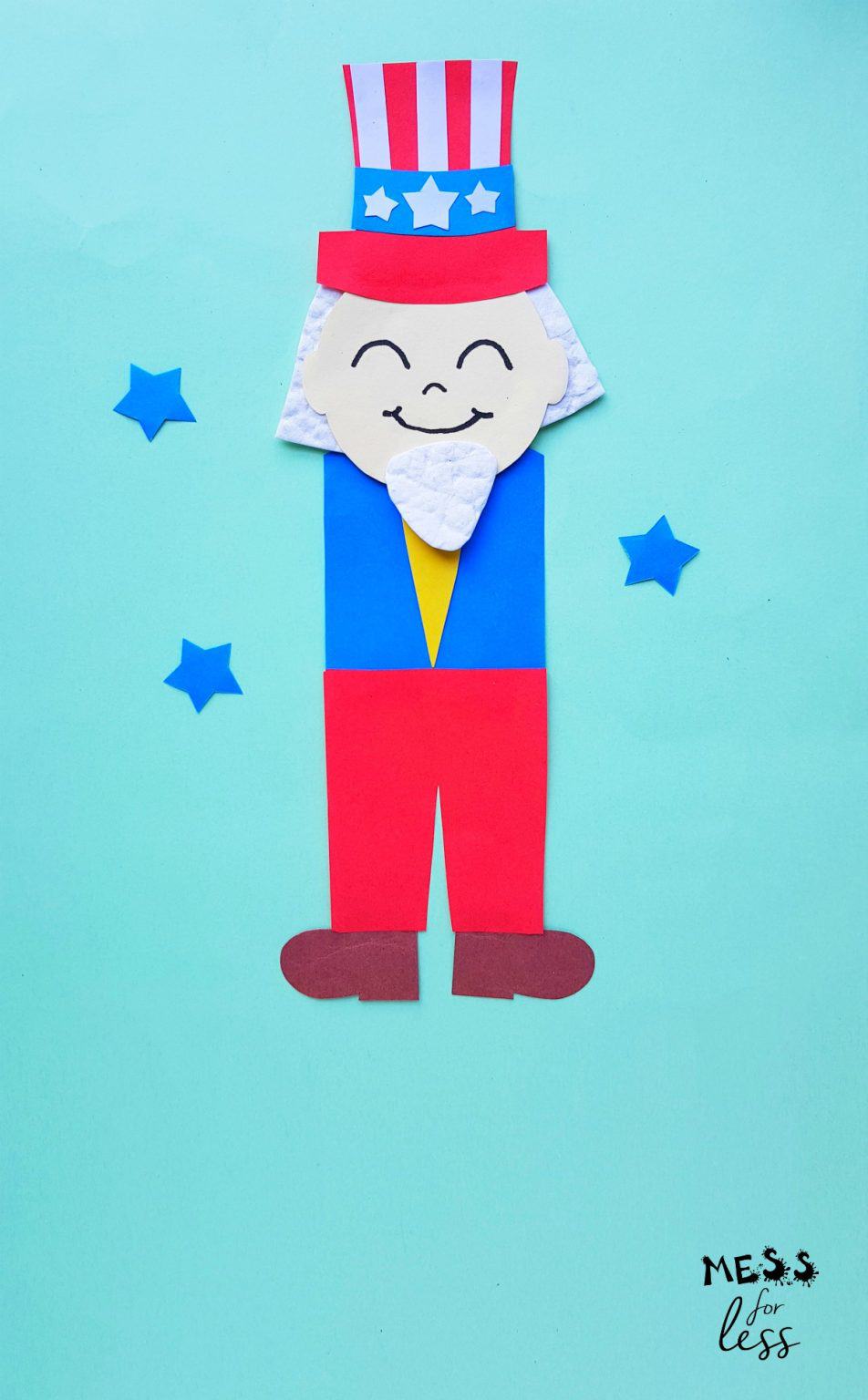 It can be hard to know what to get for a tween girl, but The Creative Girls Club solves all that. These boxes are created for girls ages 7-12. Girls get two kits each month full of crafting fun. Best of all, the crafting can be done with minimal adult supervision. While she is creating, she will be learning valuable skills such as painting, beading, stitching, paper crafting, and much more! Learn more and subscribe here.
Related posts
4th of July Desserts - Patriotic Cupcakes