I was a teacher for 8 years and during that time I spent thousands of dollars of my own money to buy supplies for my classroom. You might think this only happens at underprivileged schools, but I spent lots of my own money when I taught at ritzy private schools as well. The fact is, no matter the school, there is rarely money in the budget to get all the school supplies that teachers feel they need to give their students the best learning experience. That is why my favorite Back to School Teacher Gifts included school supplies for my classroom. I am excited to be sharing 10 Back to School Teacher Gifts Teachers Really Need to help get the school year off to a great start!
10 Back to School Teacher Gifts
What can you do to help teachers? If you are thinking of doing a back to school gift for your child's teacher, consider these thoughtful gifts packed with school supplies:
Scissors Teacher Gift from Simple Everyday Mom
This is such a great idea and a way to give teachers some much needed supplies.
Back to School Teacher Appreciation Gift Ideas from The Measured Mom
Great list of gift ideas that teachers really want to receive - including school supplies.
DIY Crayon Container from Crystal and Co.
This container would be great to fill with crayons, markers, sharpies and other needed supplies.
Back to School Teacher Gift from Mom Endeavors
Have your child make this easy DIY gift and fill it up with pencils and pens for teacher.
School Supplies Cake from Come Together Kids
Love how this included hand sanitizer. My kids' teacher was always in need of more.
School Supplies Teacher Gift Bag from Mom Endeavors
Pack the bag with some much needed supplies and the teacher has the bag to use afterward. This gift keeps on giving!
Back to School Teacher Gift from My Mommy World
You'll be hard pressed to find a cuter way to deliver pencils!
School Supplies Tower from The Country Chic Cottage
You'll love how they made ribbons out of rubber bands on this awesome supply tower.
First Day of School Teacher's Gift from On My Kids Plate - Teachers can always use markers and pens and you can get a free printable to use with delivery. So cute!
Sharpie Bouquet Teacher Gift from Fantastic Fun and Learning
Teachers can always use more markers. With this gift you can give them some much needed supplies along with pretty flowers!
This First Day of School sign printable is perfect for celebrating the 1st day of school. Print out the sign that corresponds to your child's grade level and have them hold it for a back to school photo. Since this printable bundle contains 16 grades, you can buy this once and use it over and over again through the years. Get your 1st Day of School printables here.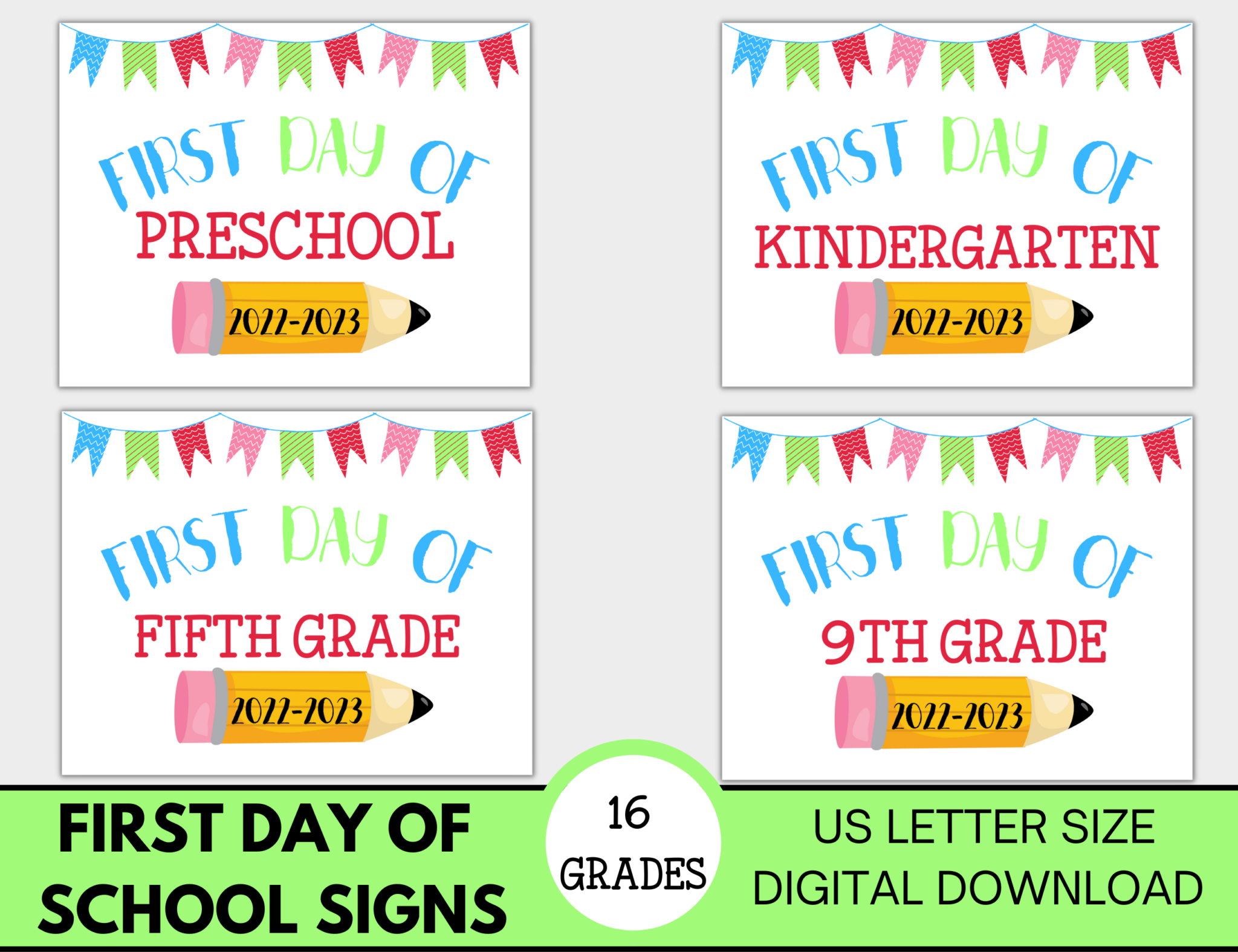 If you liked these back to school teacher gifts, you'll enjoy:
Establishing a Bedtime Routine for Back to School