Welcome to another edition of Food Fun Friday where I share family friendly recipes that you can make with your kids. Today I have another easy peasy crescent roll recipe for you. Peanut butter and jelly is a childhood staple. We decided to replace the bread with a flaky crescent roll, and the results were DELICIOUS! If anyone in your family is allergic to peanuts this would work with most peanut butter substitutes. If you love these Peanut Butter and Jelly Crescents, you will also flip for our Pizza Crescents. If you're a peanut butter lover, you don't want to miss these Peanut Butter Chocolate Chip Crescents.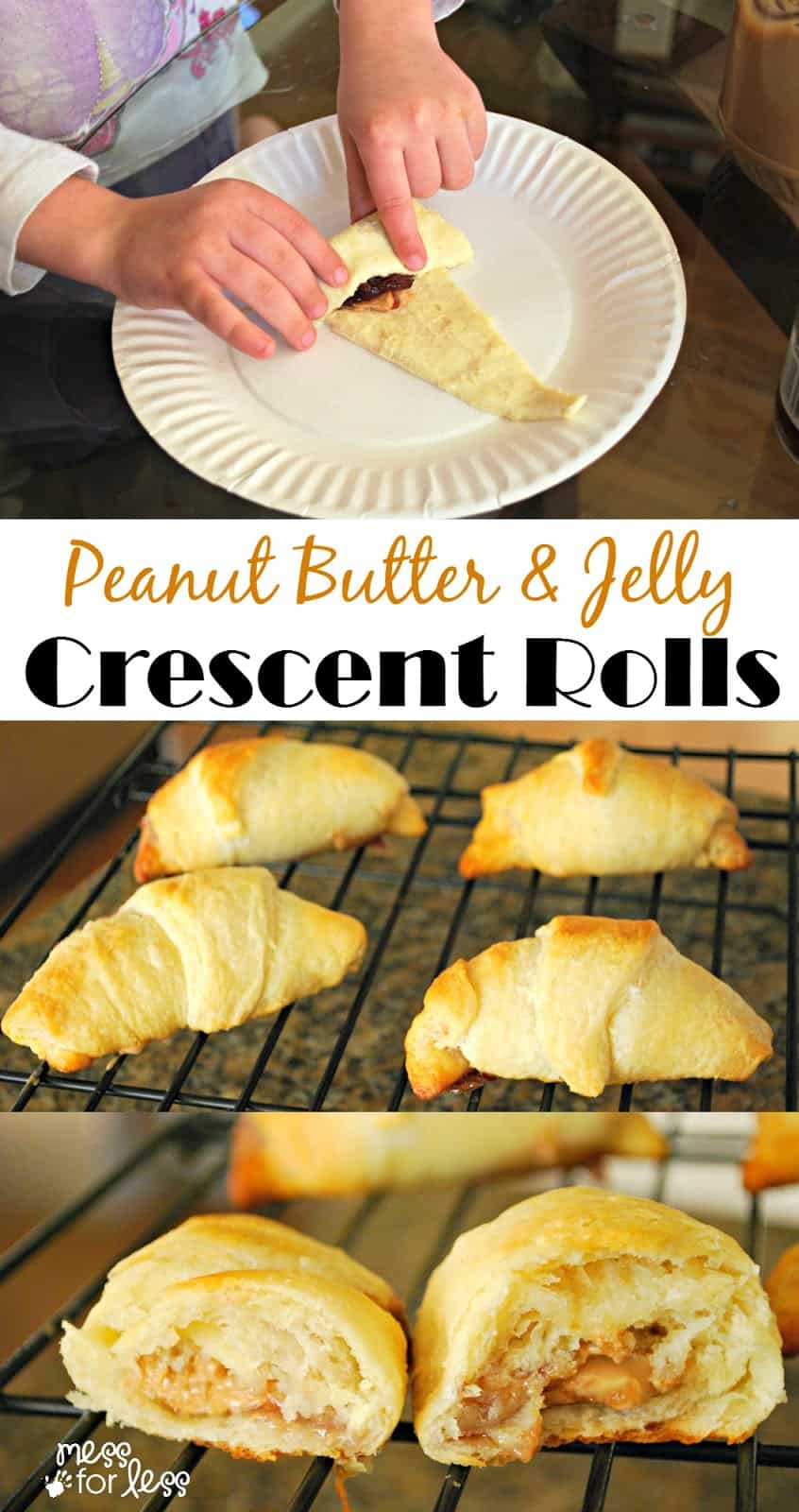 Peanut Butter and Jelly Crescents
Ingredients:
Tube of crescent rolls
Peanut butter
Jelly
Preheat oven or toaster oven to 375 degrees. Unroll crescent rolls from tube and separate into eight triangles. In each triangle, you will place ½ tablespoon of peanut butter and ½ tablespoon of jelly on top of the peanut butter.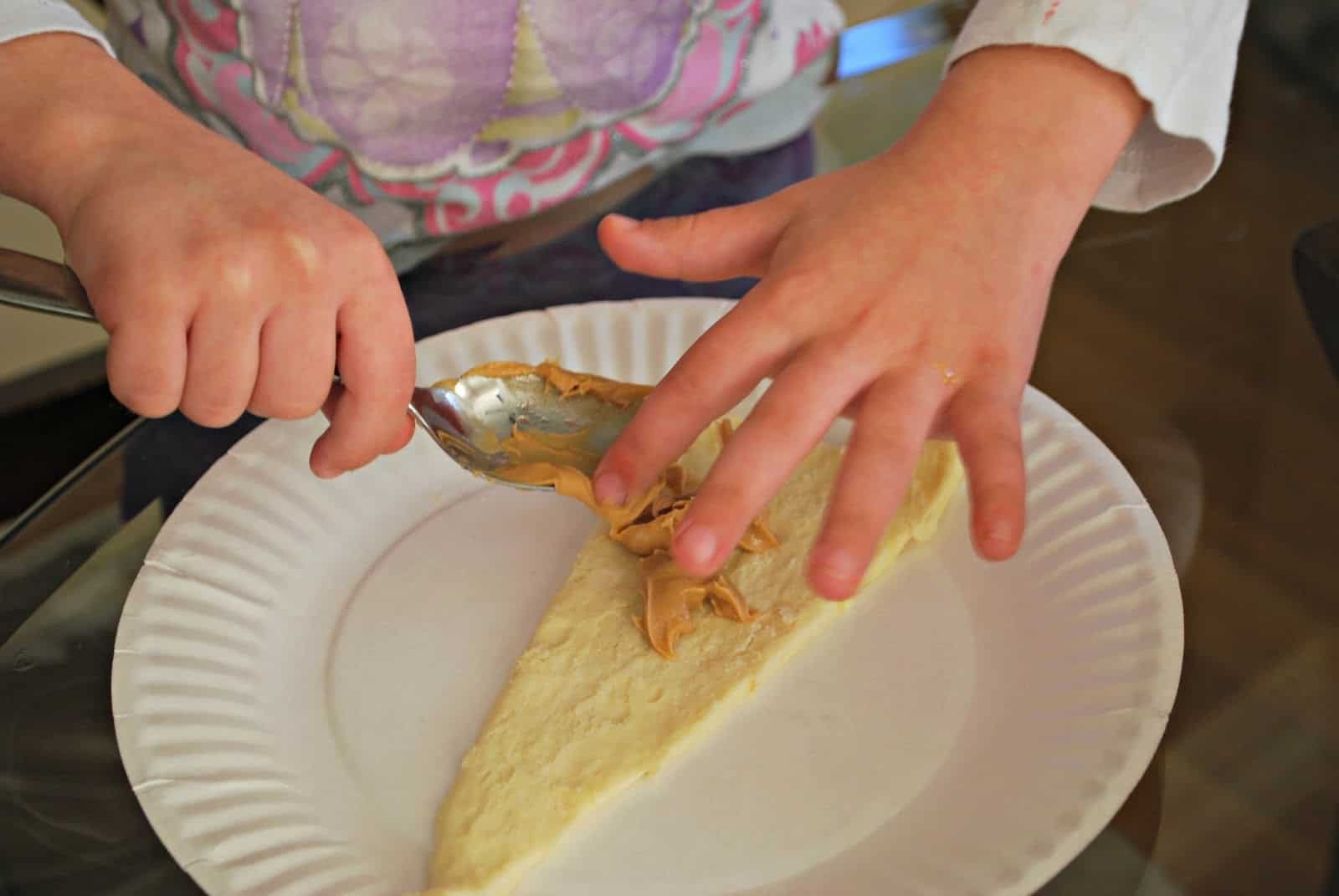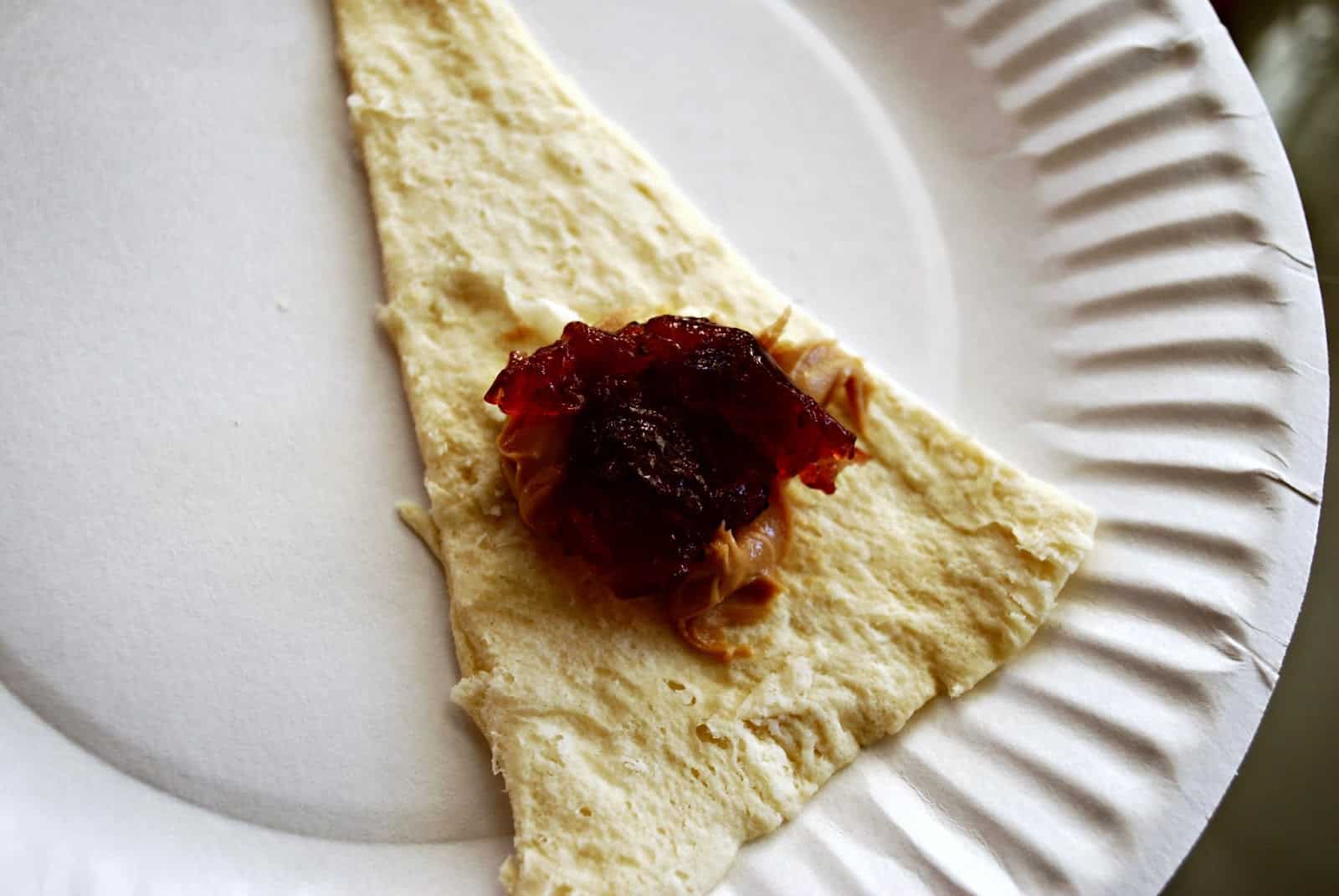 Now roll up as you would a normal crescent, being careful to keep the filling inside the crescent roll. I demonstrated for my daughter how to do this and then she was able to roll the crescents all by herself. When she was done, I pinched any open edges of the dough together so the filling would remain inside while cooking.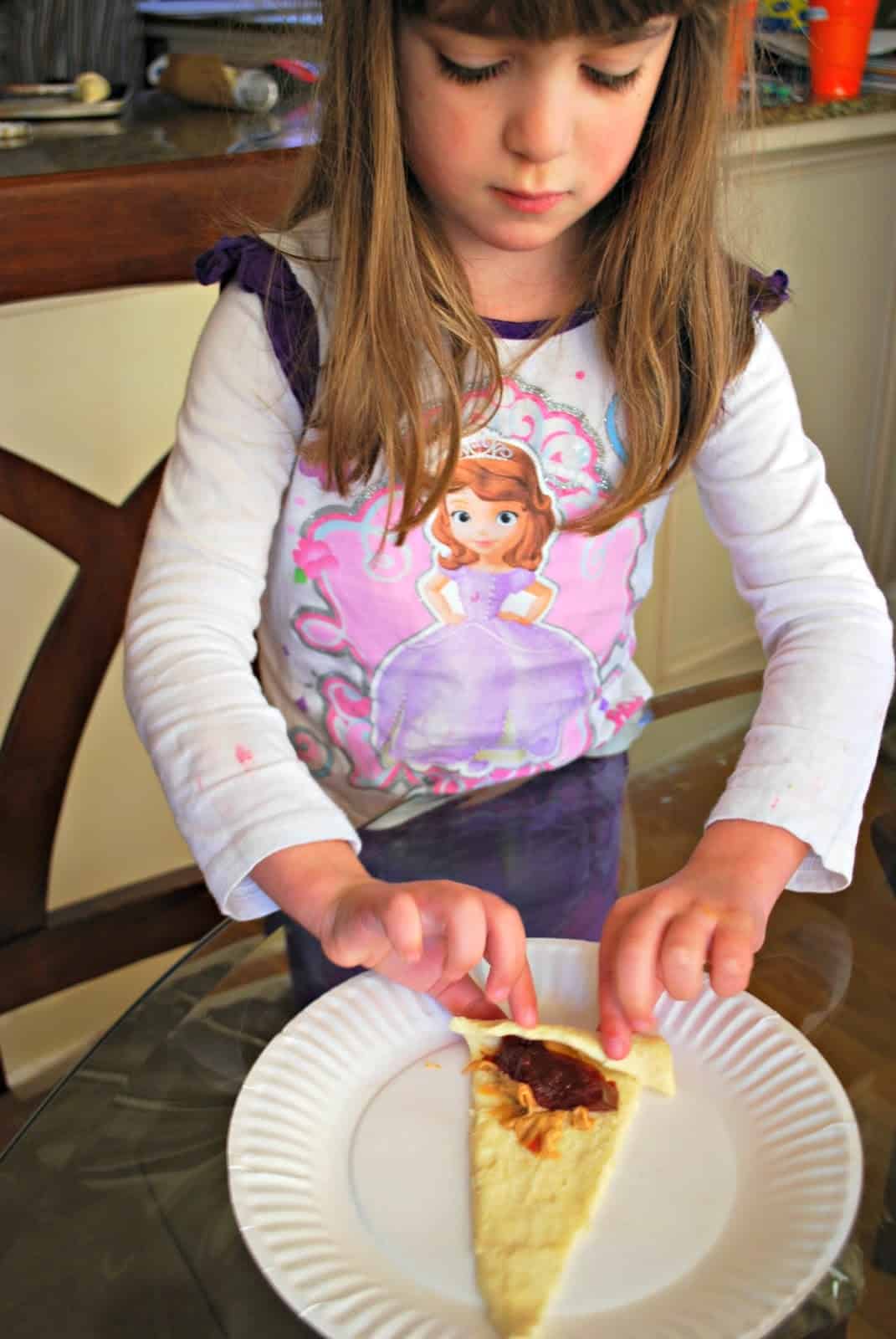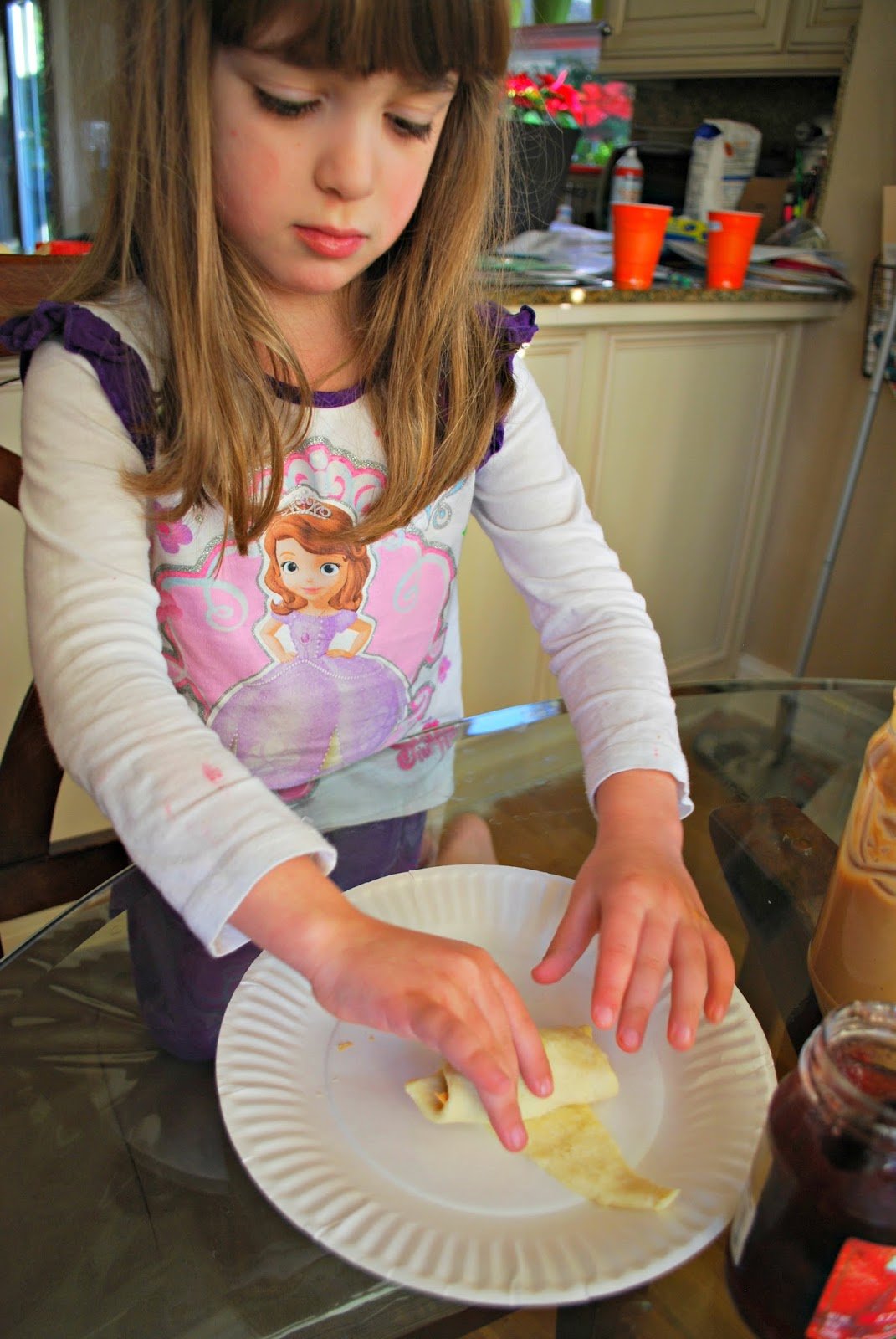 Place the crescent rolls in a 375 degree oven for 11-13 minutes. Ours were done in 11 minutes, but oven cook times vary.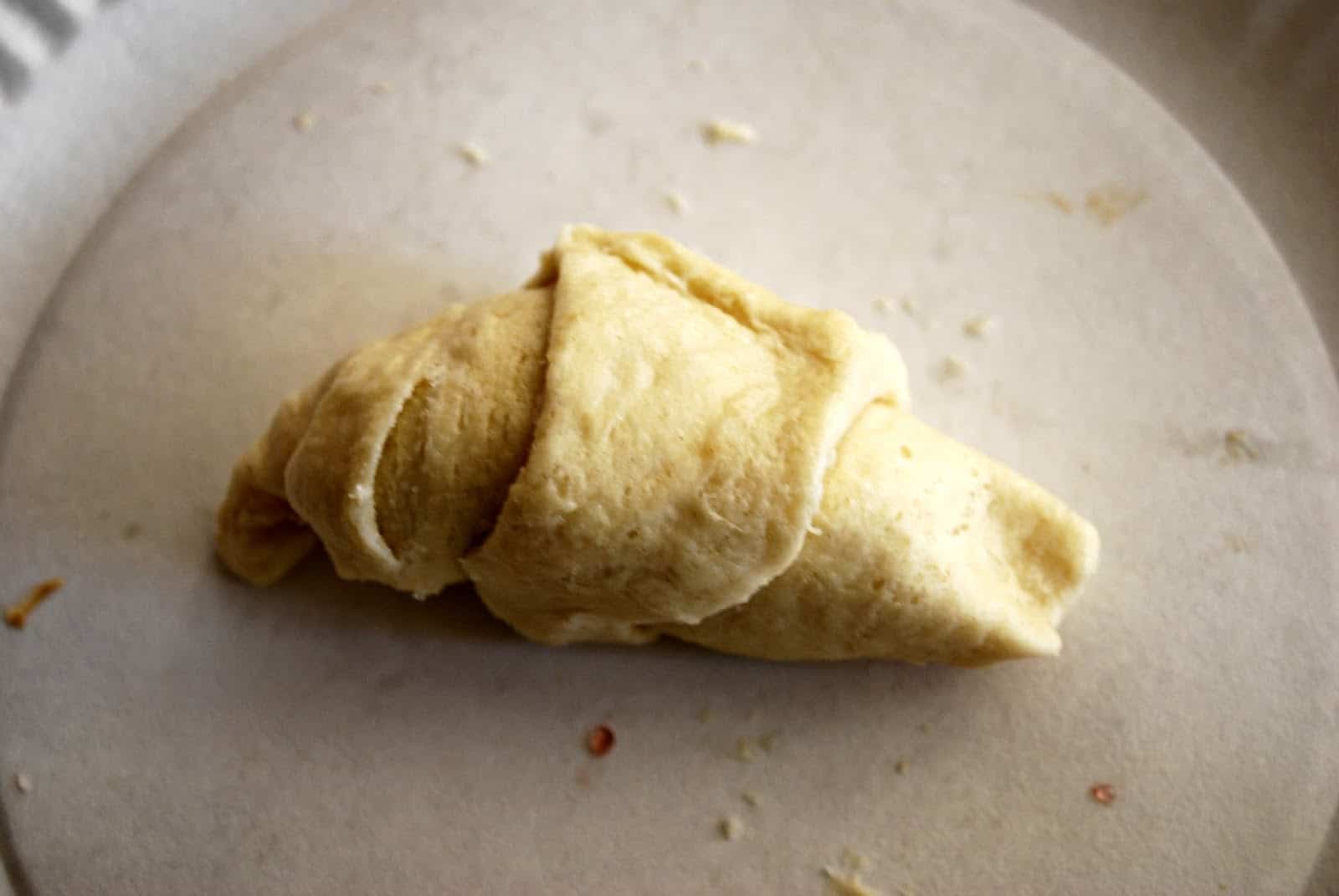 You'll want to let these cool before you eat them. The peanut butter and jelly gets quite hot. Try one yourself before giving them to your child to make sure they have sufficiently cooled.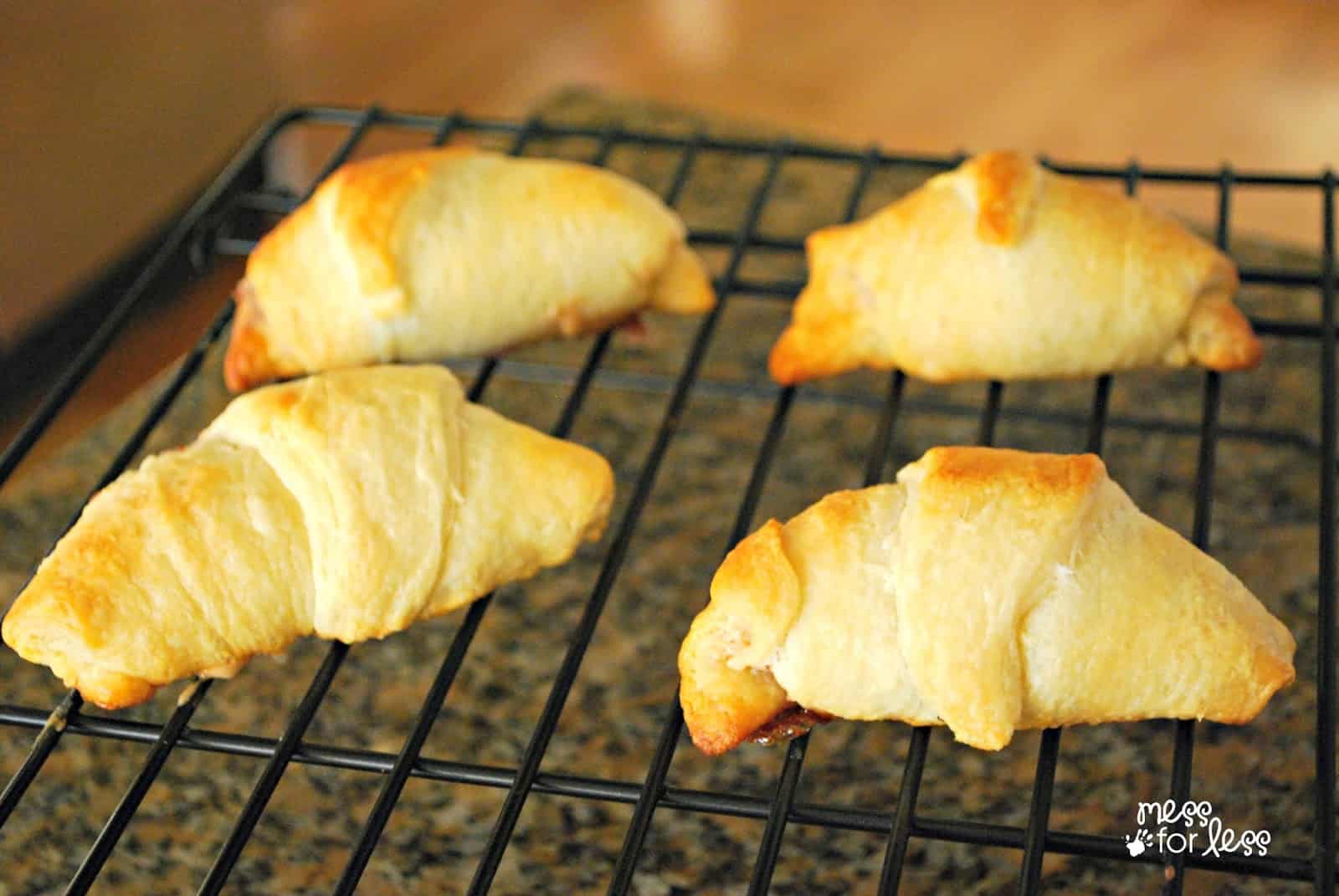 We enjoyed this crescent roll recipe as an after school snack. It's hard to go wrong when you stuff a buttery crescent with PB&J. These are as good as they are easy and they are sure to become a favorite.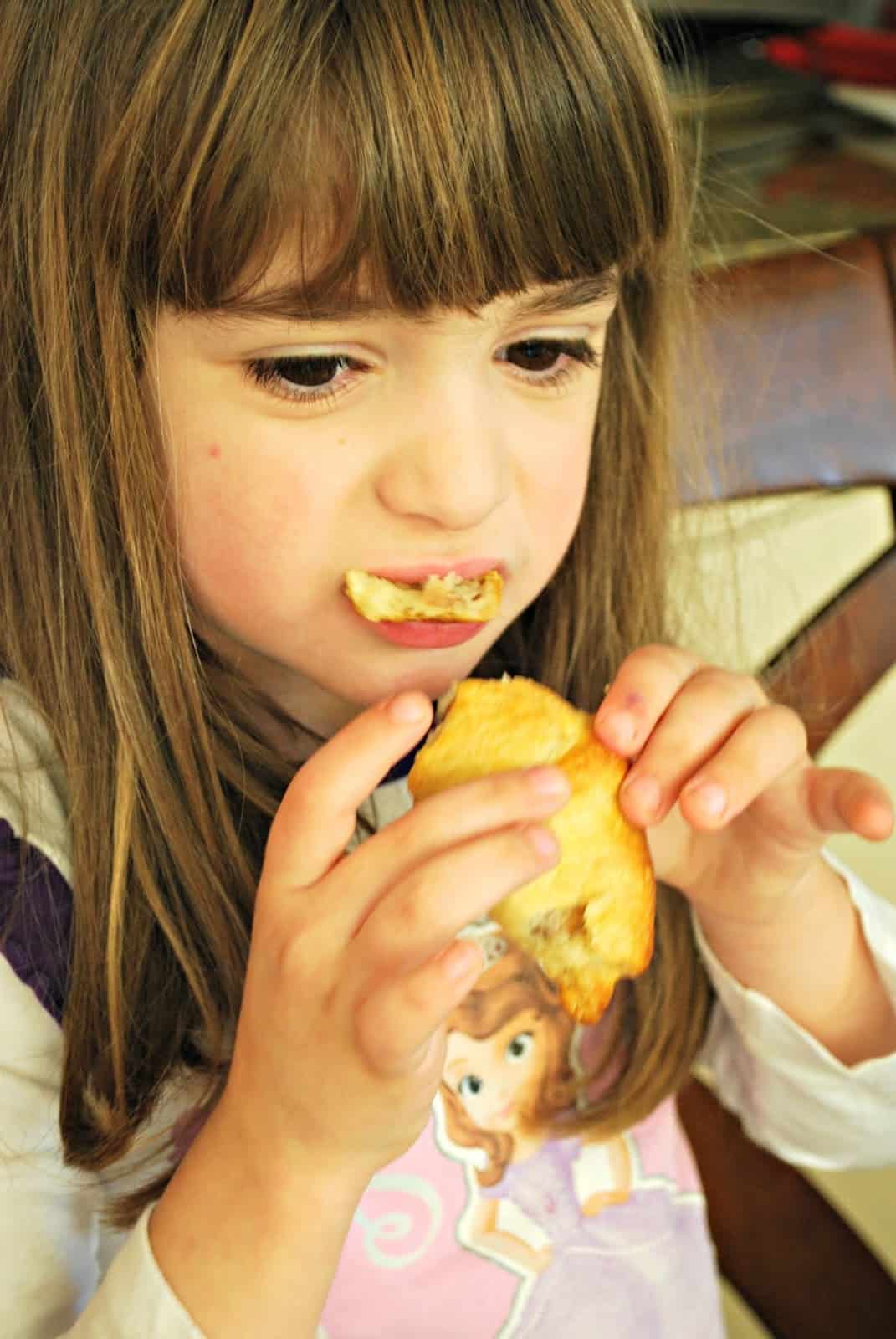 Eat At Home Meal Plans
I am a big fan of Eat At Home Meal Plans. Are you stressed about the cost of eating out or trying to decide what to make for dinner each night? Sign up for the plans, and get access to 4 separate meal plans each month (Traditional, Wholesome Traditional, Slow Cooker, and No Flour/No Sugar). Just print the plans, color-coded grocery lists, and recipes you want for the month. Don't worry, there are so many options, even picky eaters will find something they like.
When it is time for dinner, make that night's recipe (choices include make-ahead, freezer meals, slow-cooker recipes, and other time-saving strategies) and you are all set.
I know you have more important things to do than meal planning. Let someone else do it for you with Eat At Home Meal Plans. Monthly, quarterly and annual plans are available.
If you liked Peanut Butter and Jelly Crescents, check out: