So, you are hosting a big party, maybe for game day or some other special occasion. Sounds like fun, but maybe you are stressed because you are following a Keto diet and are wondering if you can stay on plan. Yes, you can! I have found The Best Keto Appetizers for you to serve to your guests. They will help you stay on keto and the great news is that everyone will love them, even they are not on a low carb diet. So enjoy your friends and the party atmosphere with these yummy low carb appetizers.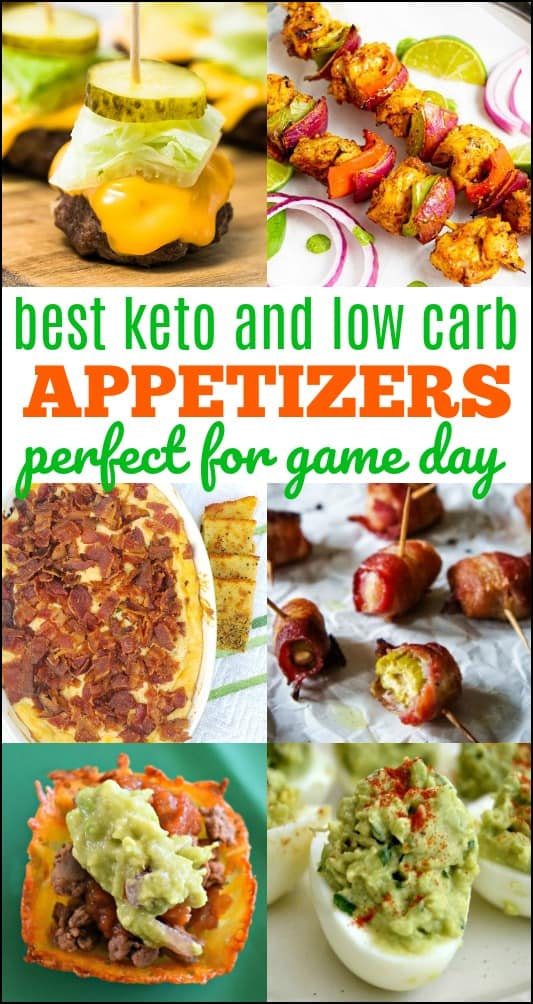 Why these are the best low carb appetizers for game day
Or really any day! These appetizers will help you to remain on your low carb diet while entertaining. Whether you are having guests over or bringing a dish to share, these easy appetizers will delight friends while keeping you on the path toward your goal.
KETO APPETIZERS WITH GUACAMOLE
Cheesy Taco Cups with Guacamole from Mess for Less - These are perfect to enjoy during the big game. The cups are made of cheese rather than tortilla chips, making these a great low carb treat.
How to Make Amazing (and Easy) Guacamole from Milk and Pop - Tired of buying guacamole with the additives that aren't very healthy? You can make it at home!
ITALIAN KETO APPETIZERS
Keto Pizza Roll Ups from Stylish Cravings - One of the biggest things that most people miss on the keto diet is pizza. With these keto pizza roll ups, you can get all the flavors of pizza without the guilt! Perfect to serve up for your low carb and keto friends at any party!
Easy Pepperoni Bites from Normal Life Mom - It just doesn't get much easier than this for a keto appetizer. This recipe does involve quite a bit of cutting, but other than that it is easy peasy to pull together!
Italian Antipasti Skewers from Keto Cooking Christian - Enjoy all the flavors of an Italian sandwich without the bread and served up quite neatly on a skewer! This appetizer not only tastes amazing, it's got all the colors that make it look appealing as well!
Low Carb Spicy Sausage Pizza Dip from Everyday Shortcuts - What a great recipe to make and have as an alternative to pizza! All the great flavors that you love in pizza but without all the carbs in the crust! So good!!
EGG BASED KETO APPETIZERS
Deviled Avocado Eggs from To Simply Inspire - Add some extra protein, good fat and flavor to your deviled eggs! Spice up this simple appetizer and snack by adding avocado!
Bacon Wrapped Stuffed Peppers from Mama's Geeky - A good keto appetizer is likely to include bacon. This one certainly does and it delivers a ton of flavor too!
LOW CARB DIPS
Low Carb Hot & Spicy Swiss Cheese Dip from Everyday Shortcuts - Have spicy food lovers in the crowd? Serve them this hot and spicy cheese dip. Serve it with some peppers or other veggies or just by itself - it's that good!
Easy Keto Greek Tzatziki Dip from Keen for Keto - If you've never tried the cool, refreshing flavor or tzatziki, now is the time to give it a try. This dip is great with chicken, veggies or anything that you would normally use a condiment on. And you can make it all in the blender!
Keto Crab Rangoon Dip from Low Carb Inspirations - No one will ever know that this crab rangoon dip is a keto version. Bring it to the next party you're invited to and you'll be sure to have something to enjoy as an alternative to the carb filled appetizers.
CHICKEN KETO APPETIZERS
Indian Chicken Tikka Kebab from Piping Pot Curry - If your family has love of ethnic foods and curry, you will definitely want to try out these kebabs! Kebabs are a great food for parties and entertaining events.
Keto Chicken Wings from Sorey Fitness - Chicken wings are a must at any game watching party. Skip the wings from the take-out restaurant and make these keto chicken wings at home instead. They're healthier and just as tasty!
KETO APPETIZERS WITH VEGETABLES
Shrimp Rangoon Mini Bell Peppers from Babaganosh - Sometimes when you're following a low carb/keto diet you have to be creative when it comes to foods that you can add filling to. This recipe allows you to enjoy the flavors of rangoon without the wontons!
Spicy Tuna Salad Cucumber Bites from Primal Edge Health - Add some spice to your tuna salad with this recipe. I love the idea of putting the salad on cucumbers!
Air Fryer Fried Pickles from Everyday Shortcuts - Have you ever tried fried pickles as an appetizer at a restaurant? They're kind of addictive - something about the flavor and the crunch. Now you can enjoy them on your keto diet at home if you have an air fryer. Try some today - you'll be glad you did!
KETO APPETIZERS WITH PORK
Poppable Pork Shots from Keto Cooking Wins - These pork shots are sure to be a favorite at your next party or even as a lunch option for the family. Lots of pork and cheese, what more could you want?
Bacon Wrapped Stuffed Olives from Candy Jar Chronicles - Olives seem to be one of those foods that people either love or hate. If your family falls into the "loves" category, be sure to make these bacon wrapped olives for your next event, or maybe as a snack for family game night.
CHEESY KETO APPETIZERS
Keto Philly Cheesesteak Pockets from Dr. Davinah's Eats - Enjoy all the fantastic flavor of a Philly cheesesteak without the carbs! Think it's not possible? Then you have to try these cheesesteak pockets!
Cream Cheese and Cheddar Ham Roll Ups from Low Carb Spark - You have to check out these super easy ham roll ups. These could be made up quickly for any party or entertaining event or they would be a great low carb lunch option!
Low Carb Keto Mini Cheeseburger with Big Mac Sauce from Low Carb Spark - There's no event where these mini cheeseburgers would not be welcomed with open mouths. Whether it's a game day party, birthday party or just a family dinner, these burgers will disappear off the tray!
Feta Cheese Crisps from Keto Keuhn Nutrition - Do you miss crunchy snack foods on the keto diet? Now you can have crunchy snacks without guilt. These cheese crisps are super simple to make, which is a good thing because you're going to want to make them all of the time!
Jalapeno Popper Cheese Ball from Low Carb Inspirations - The only thing better than the flavors in this cheese ball is the fact that it's served in the shape of a football. How cool is that? Serve it up with some celery or other crunchy veggies and you've got yourself some serious flavor!
Turkey Ricotta Roll Ups from Here to Cook - There's no reason not to entertain with recipes as easy as this to serve up. Whether people are following a keto diet or not, they will enjoy these roll ups!
APPETIZERS WITH MUSHROOMS
Easy Stuffed Mushrooms from Dancing Through the Rain - Even if mushrooms are not your favorite, these easy stuffed mushrooms are a must-try because they are super simple with only 3 ingredients! And you just might find that you actually like mushrooms!
Green Goddess Stuffed Mushrooms from Keto Cooking Wins - These are not just your typical stuffed mushrooms. You have to give these green goddess stuffed mushrooms a try to discover all the flavor here!
Get your own Keto Trackers
To make sticking to a keto diet easier, check out these Keto Weight Loss Tracker Printables. It is a 100 day Keto Challenge to keep you motivated and on track.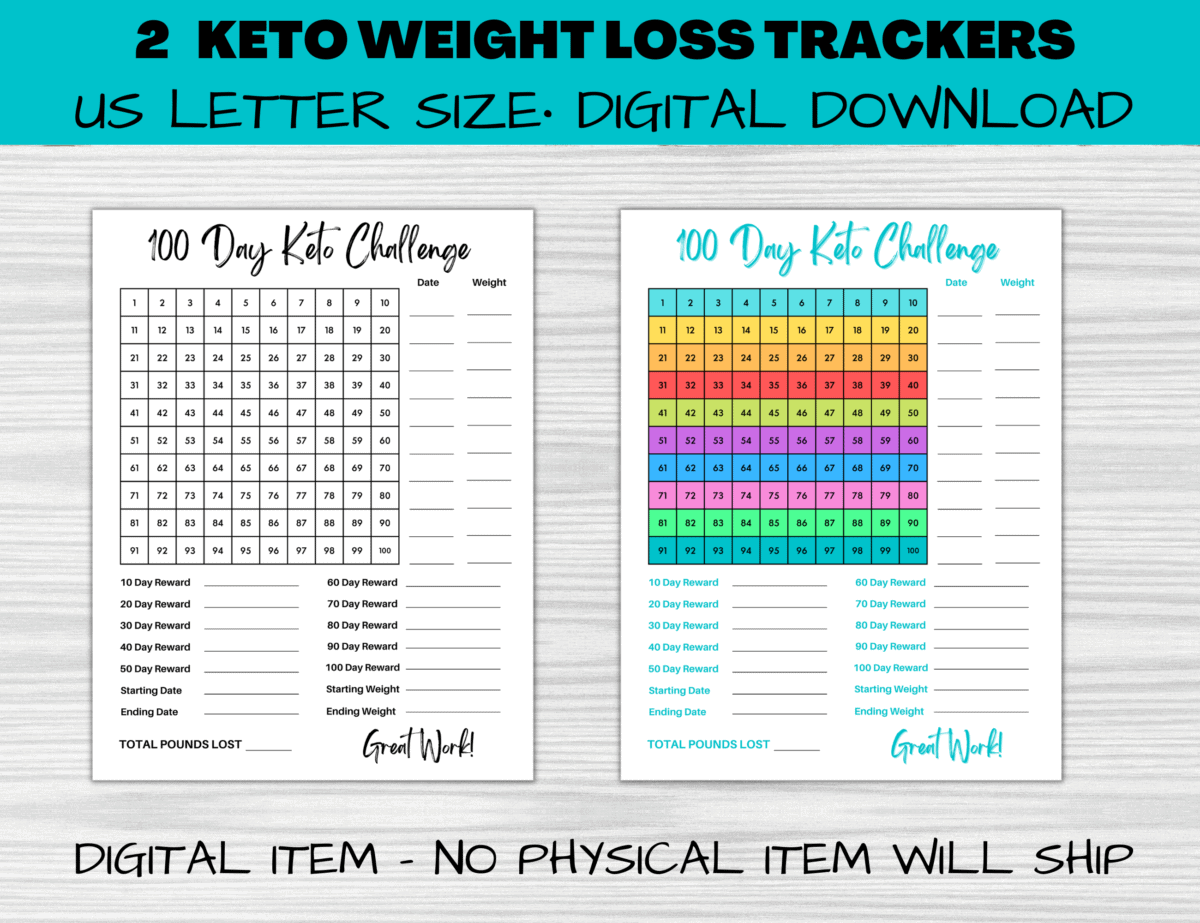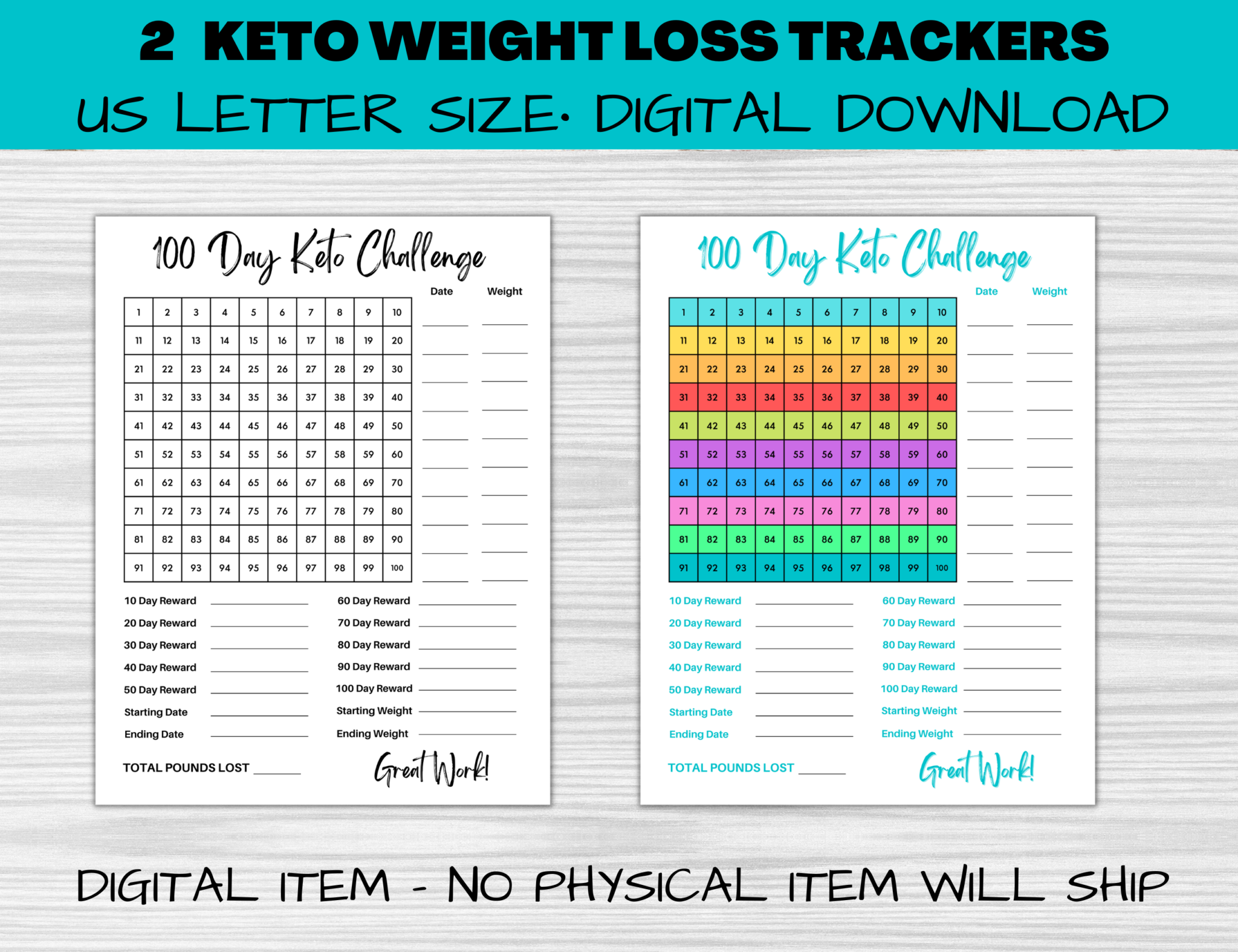 HAVE YOU HEARD ABOUT BUTCHER BOX?
They deliver 100% grass-fed beef; free-range organic chicken; heritage-breed pork, wild-caught seafood, and more directly to your door. Butcher Box brings you the healthiest, highest quality meat while causing as little harm as they can to the environment. They work directly with a group of family farms to get you the best meat out there. You choose your box and delivery frequency and get free shipping.
You could go around town looking for the best deal, but the quality of the meats and the sourcing won't be the same. Check it out here and see if it's for you!
Related posts
Italian Appetizers - Tortellini Salad Skewers
Best Keto Recipes for Dinner