I have been on a shell craft kick as of late. We recently made this cool sand Sea Shell Craft and even made some yummy Clam Shell Cookies. If you have been doing some beach trips this summer, it is time to break out your bag of shells and paint them in a new and exciting way. I found that flat, porous (not shiny) shells work better for this Bubbling Shell Craft. This kids activity combines craft with science as kids get to explore what happens when vinegar is added to baking soda.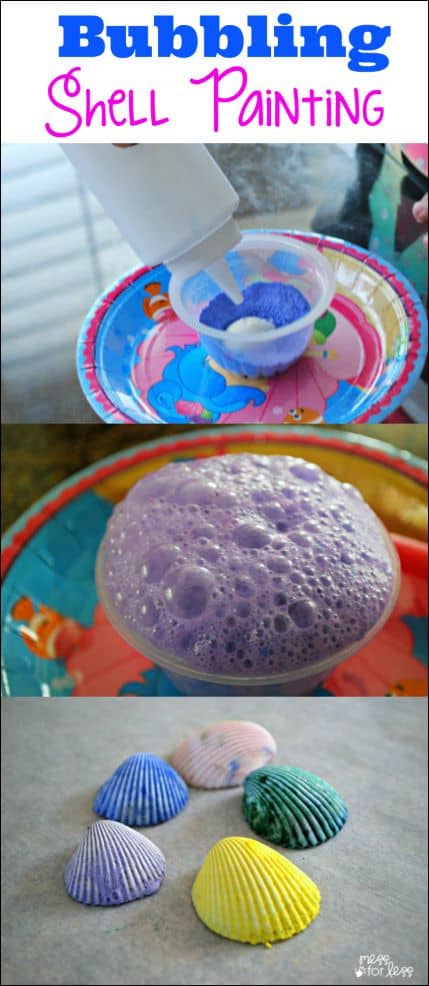 .
Bubbling Shell Craft
You will need:
Baking soda
White vinegar
Plastic cups
Spoon
Paper towels
Condiment squirt bottle (optional)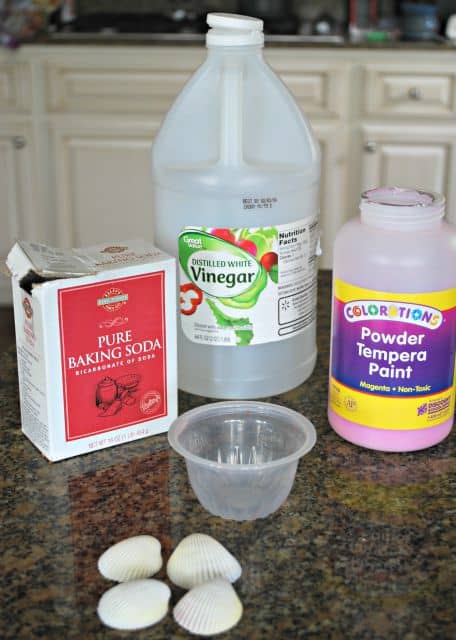 Mix equal parts baking soda and tempera paint in a small plastic cup. If you have never used powdered tempera before, it is just powdered paint that you add to water to make paint. For more fun water activities check out our Duck Tape Boat Races..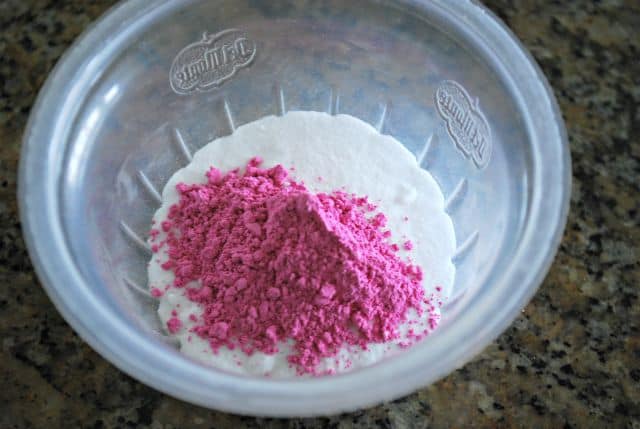 Add one shell to the center.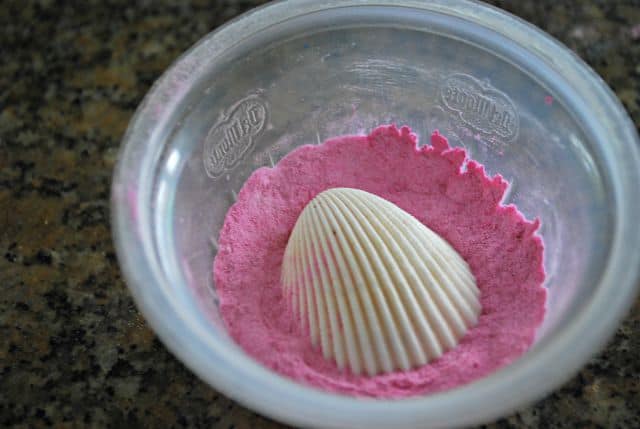 I filled up a condiment squirt bottle with vinegar to make it easier for my kids to add it to the baking soda. Now it was time for the magic to happen. My daughter squirted some vinegar into the cup to start the painting process.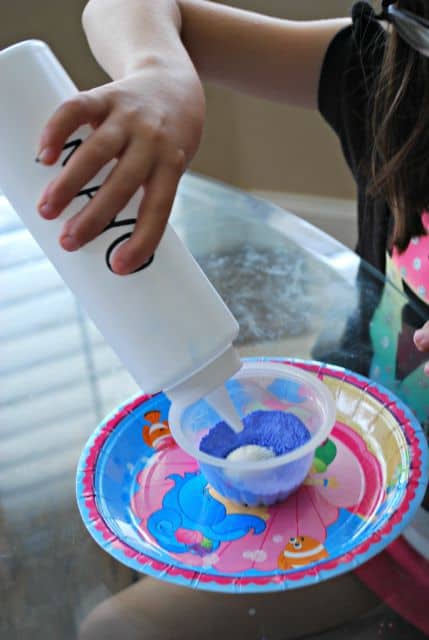 She was thrilled when the concoction started bubbling and errupting! While all that was going on, the shell was getting painted in the cup. When the bubbling subsided, we used a spoon to fish out the colorful shell.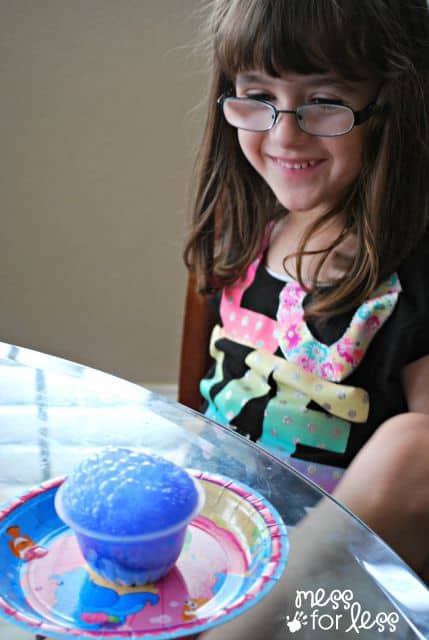 We repeated this process with different colored powdered tempera paint. Place the shells to dry on some paper towels. We left ours overnight and were greeted in the morning with some beautiful and vibrant shells!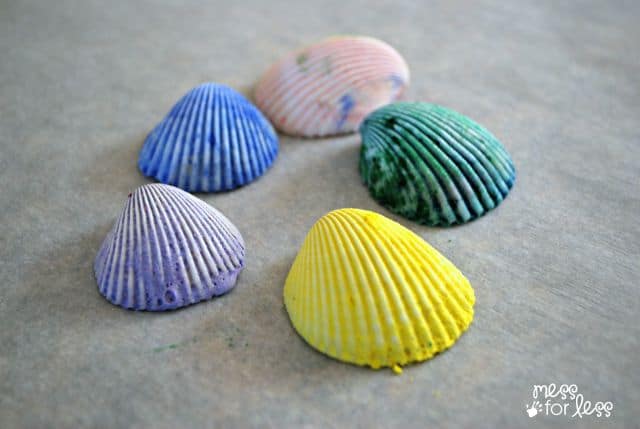 For more baking soda and vinegar reactions, check out: