Are you looking for a fun activity for your kids that doesn't take a ton of set up time? Then this Fine Motor Skills Water Art activity is right up your alley. Kids can set up most of the activity themselves. This art activity combines creativity with fine motor skills which makes it perfect for little ones who are learning to write. Be sure to also check out this Fine Motor Skills Activity for Preschoolers.. If you are looking for more easy fine motor skills activities, check out these Fine Motor Patterns. My kids were amazed the first time they tried this activity and you will be too. It is such a fun activity to try!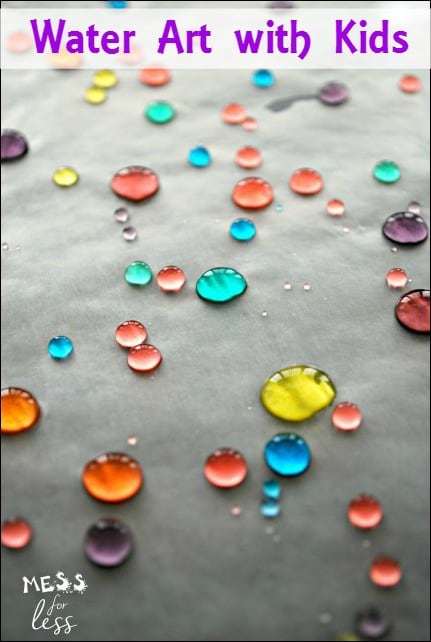 Fine Motor Skills Water Art
You will need: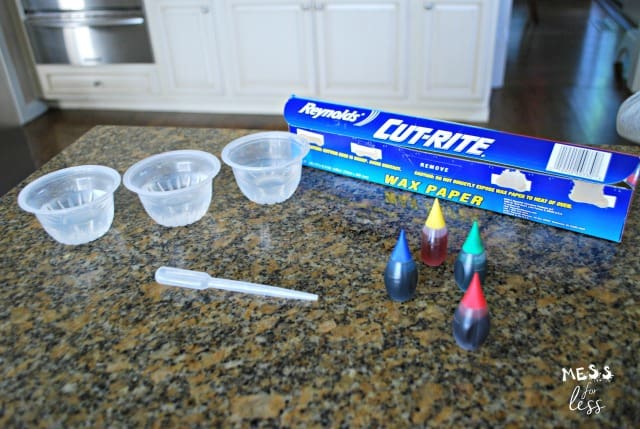 After filling some recycled applesauce cups with water, my daughter squeezed a few drops of food coloring into each and mixed them with the pipette. You can do this with as many colors as you want. We started out with five colors.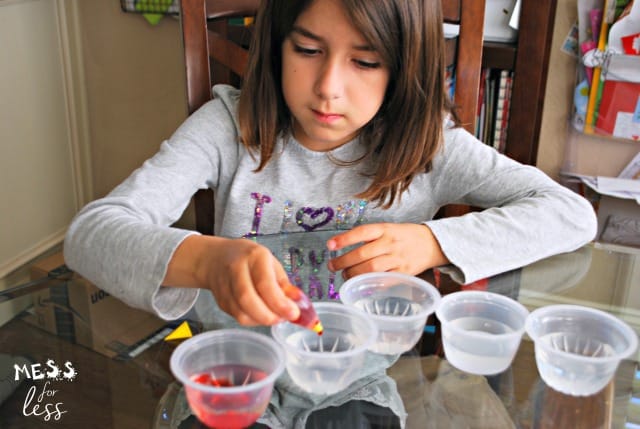 I cut a large piece of wax paper for my daughter and she started using the pipette to drop drops of colored water onto it. Drawing the water into the pipette and releasing it on the wax paper uses fine motor skills as the small fingers of the hand do the work.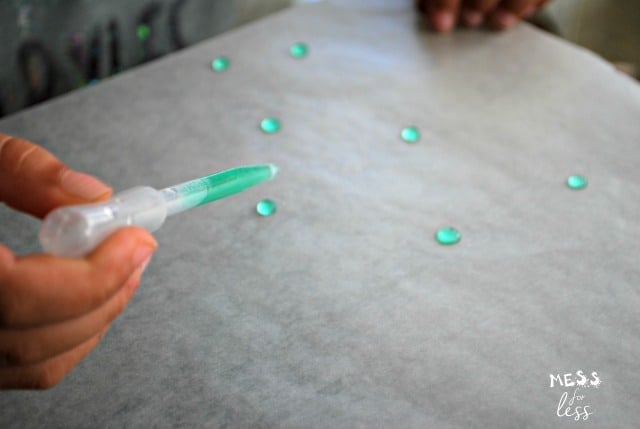 I
The wax paper causes the water to bead up and remain on the paper rather than get soaked up.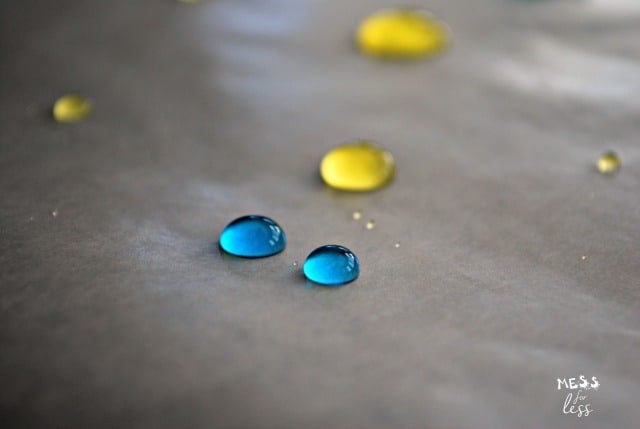 My daughter experimented with squeezing out smaller and larger drops of water.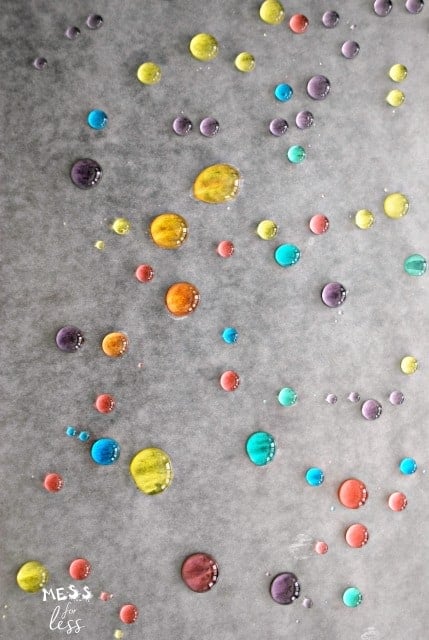 My youngest daughter tried mixing colors by dropping one drop of colored water onto another. She is still working on her fine motor skills, so you'll notice that her grip is more immature than my older daughter above.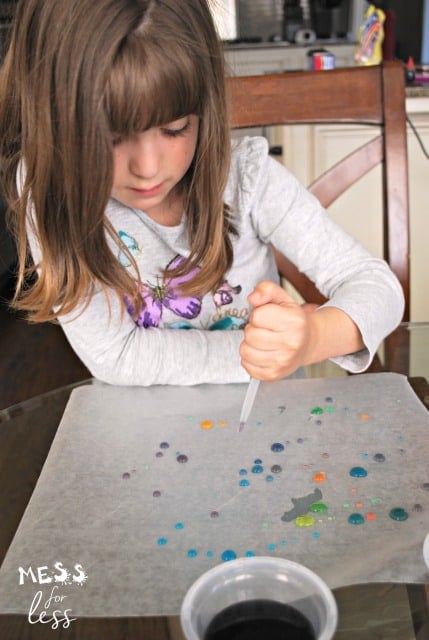 The kids created some beautiful water art and were just amazed with the colorful results. Their only complaint was that there was no way to save their work other than with photographs. So of course we took a ton of pictures!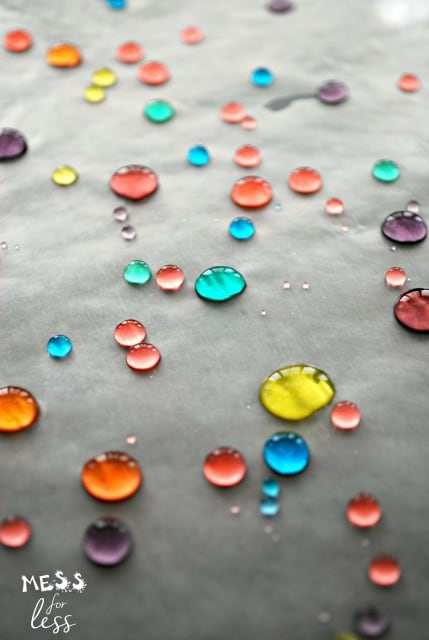 Green Kid Crafts, an earth-friendly monthly craft subscription box for kids that encourages creativity while teaching kids respect for the environment, is a great place to start if you're searching for additional activities for small ones.
If you enjoyed this fine motor skills water art, you will love:
18 Fine Motor Activities for Preschoolers