Last time I was at the dollar store I noticed some leaf cutouts in the seasonal section. These were not paper leaves, more like the kind you would find on a garland. I bought them, thinking I would use them in a holiday display. But with life being what it is, the leaves never made it into any display. They did make it into the back of my supply closet, also known as the "closet of mystery" since we never quite know what's inside. While searching for something else the other day, I found the leaves and wondered what fun Fall Crafts I could do with them. I came up with Fall Crafts Leaf People, the cute little guys you see above. I still have some leaves left over and can't wait to use them in more Fall crafts. If you are on a leaf kick like me, be sure to check out our Black Glue and Salt Leaves and Fall Leaves Window Stickers.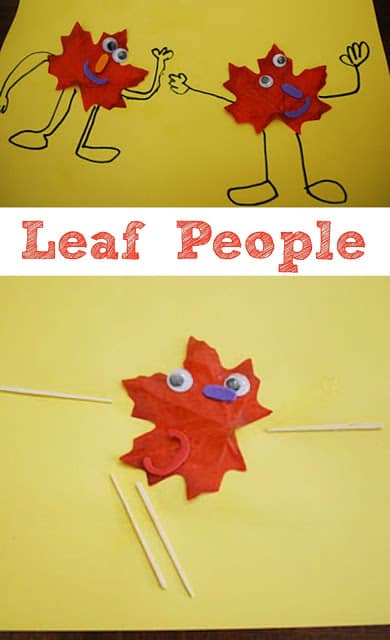 Leaf People Supplies
Leaves (real, paper or other cut out)
Foam stickers
Toothpicks
Glue
Construction paper
Markers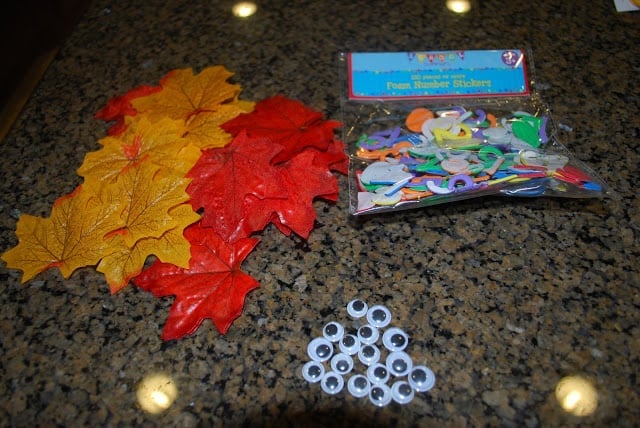 The kids glued their leaves on the to the construction paper. You will want to make sure they don't glue the leaf too close to the bottom or there will not be room for the legs.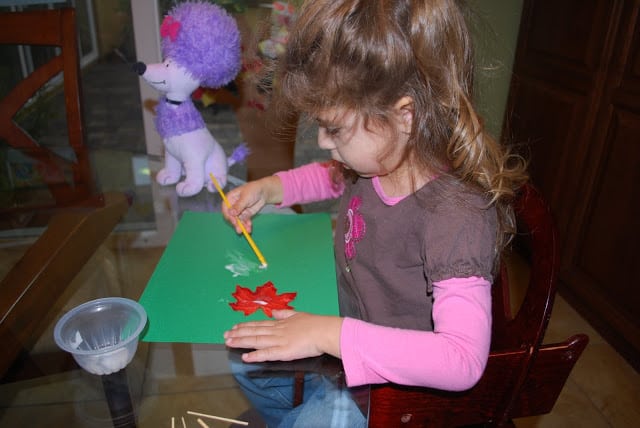 Next, the girls glued some toothpick arms and legs to their leaves.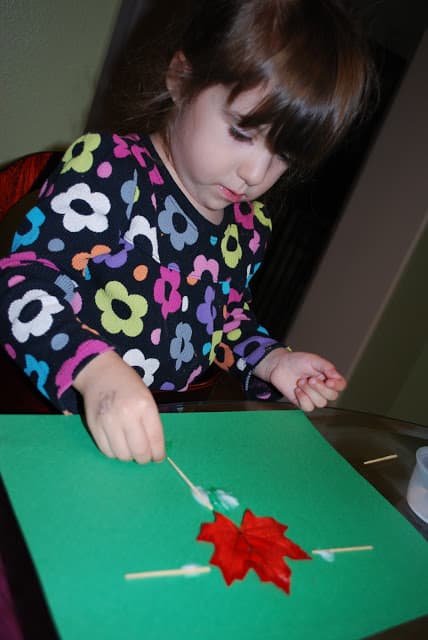 Then came the googly eyes!
I also bought some foam number stickers at the dollar store, and cut them to make shapes for the nose and mouth. A zero cut in half will make two great smiles.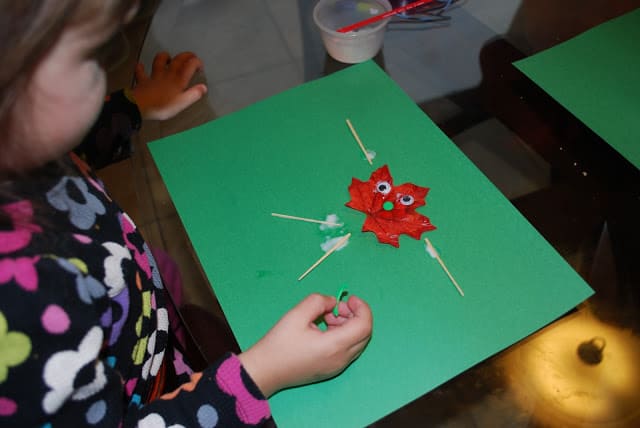 Everyone had a blast doing this kids craft. The girls kept wanting to make more and more leaf people. Here are some variations that they made.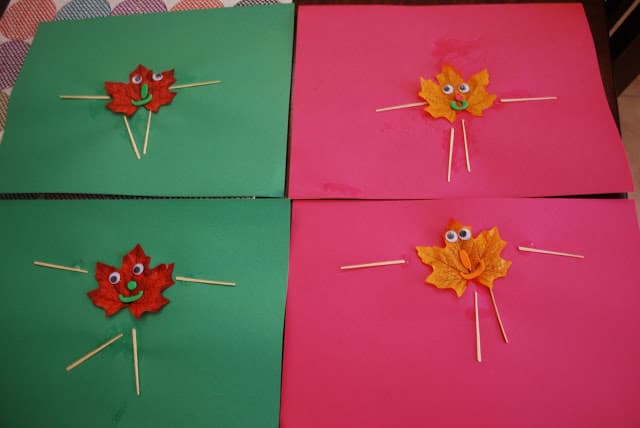 I love this one that A made because it looks like it's on the move. I had to laugh at the effect the sideways mouth produced.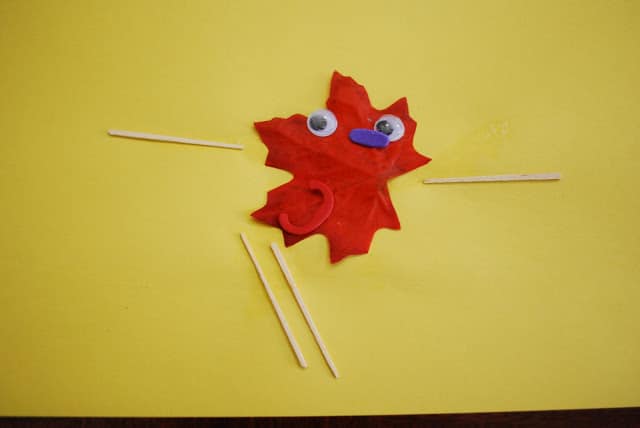 When B made this one, I got the idea to draw some arms and legs on the leaves. How adorable are they? My kids think the one on the left looks like Elmo -- if Elmo were a leaf with poorly drawn arms and legs.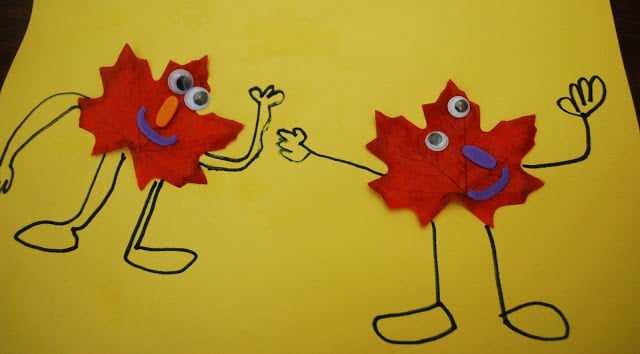 The googly eyes really made this Leaf People activity. For more fun with googly eyes check out: