Last time I was at the dollar store I noticed some leaf cutouts in the seasonal section. These were not paper leaves, more like the kind you would find on a leaf garland or in fall decorations. I bought them, thinking I would use them in some easy fall crafts. I came up with Fall Crafts Leaf People, the cute little guys you see below. I still have some leaves left over and can't wait to use them in more craft ideas. If you are on a leaf kick like me, be sure to check out our Black Glue and Salt Leaves and Fall Leaves Window Stickers.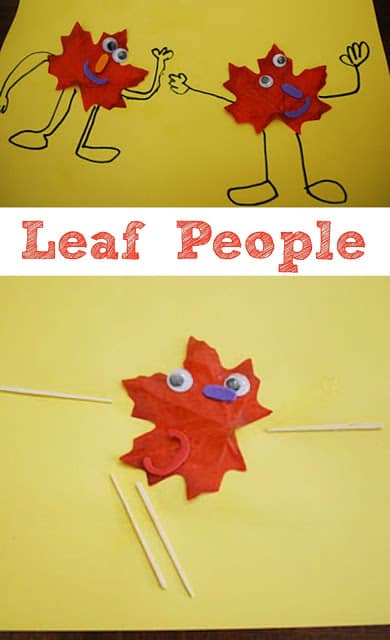 Jump to:
Why this leaf craft is awesome
Makes a fun decoration for Thanksgiving
Kids get to use their creativity to create leaf people
Fun for younger and older kids
Supplies needed
Leaves (real, paper or other cut out)
Foam stickers
Toothpicks
Glue
Construction paper
Markers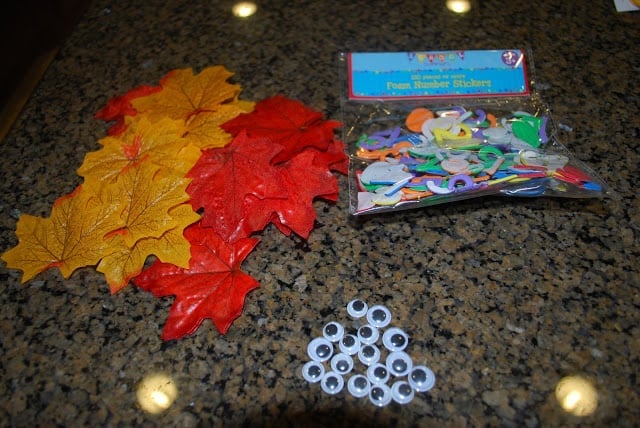 How to make autumn crafts with leaves
To make this fall arts and crafts project, the kids started by gluing their leaves on the to the construction paper. You will want to make sure they don't glue the leaf too close to the bottom or there will not be room for the legs.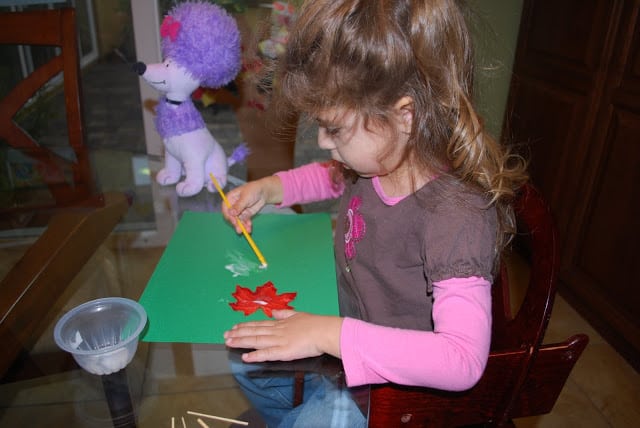 Next, the girls glued some toothpick arms and legs to their leaves.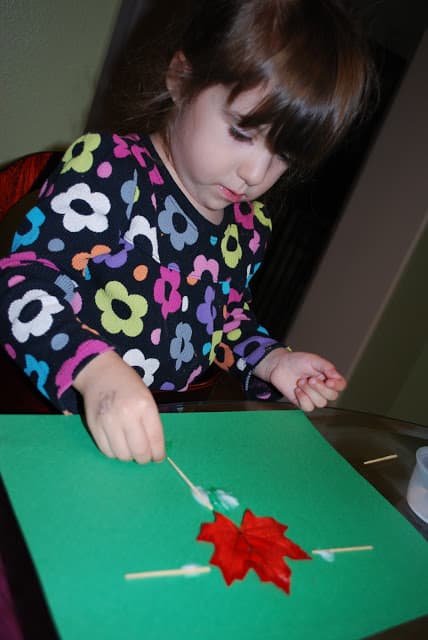 Then came the googly eyes!
When the kids are gluing on the toothpicks and eyes, they are using their fine motor skills, so that is an added bonus to this fall activity.
I also bought some foam number stickers at the dollar store, and cut them to make shapes for the nose and mouth. A zero cut in half will make two great smiles.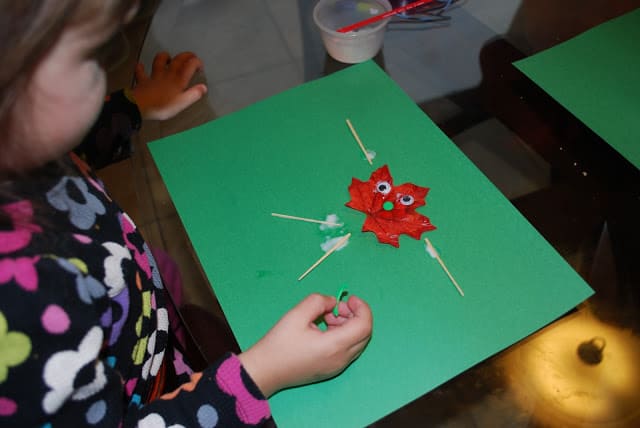 Everyone had a blast doing this kids craft. The girls kept wanting to make more and more leaf people. Here are some variations that they made.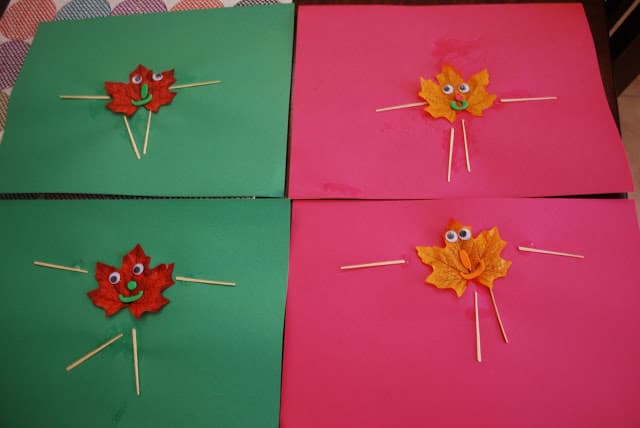 I love this one that A made because it looks like it's on the move. I had to laugh at the effect the sideways mouth produced.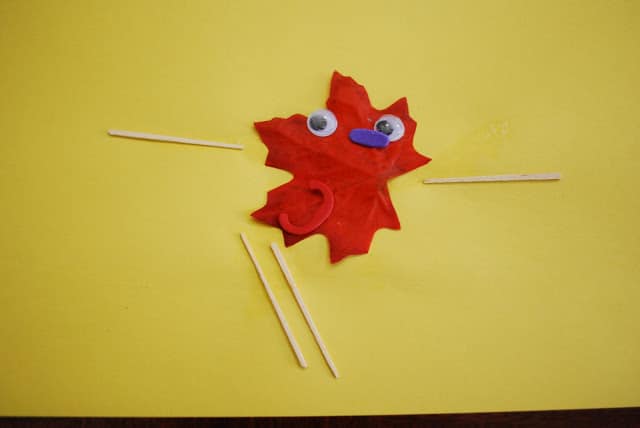 When B made this one, I got the idea to draw some arms and legs on the leaves. How adorable are they? My kids think the one on the left looks like Elmo -- if Elmo were a leaf with poorly drawn arms and legs.
Now that you know how easy it is to make fall leaf crafts, I hope you'll make some with your kids.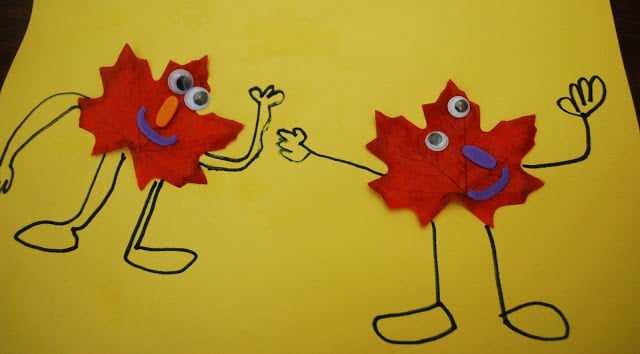 Frequently asked questions
What other items can I use to decorate these leaves?
You can glue on buttons instead of googly, or decorate these with ribbon. Really the only limit is your imagination.
Can I make these with real leaves?
You certainly can! When you use real leaves, the finished product might not last as long but you get a better variety in the colors of the leaves.
Fun Thanksgiving games for the whole family
Keep guests having fun while Thanksgiving dinner is getting ready with these printable Thanksgiving games. These Friendsgiving games are great for kids and adults alike. These printable Thanksgiving games are perfect for your family get together.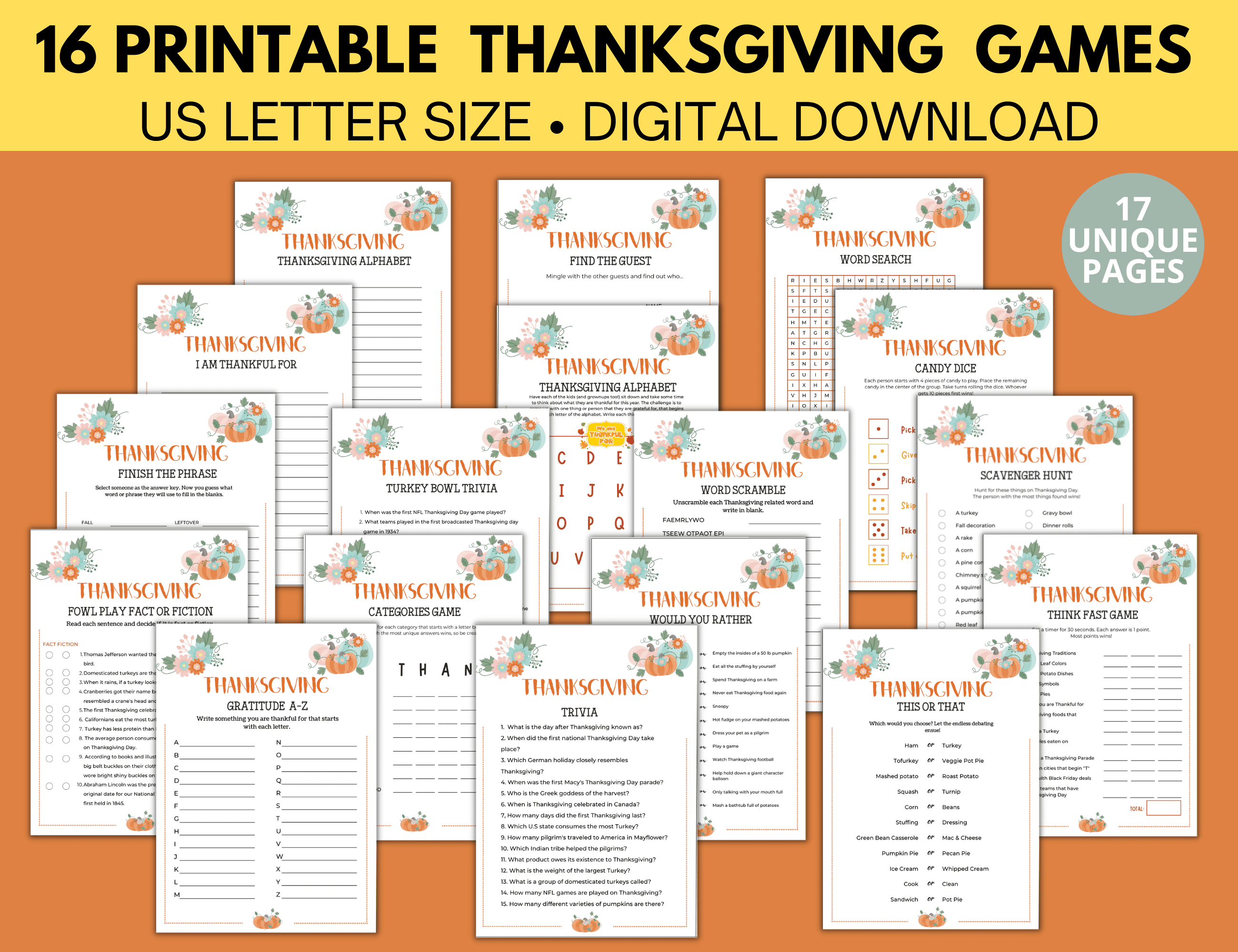 Related posts