This Marvelous Marble Painting activity is one that I used back in my teaching days. I have never done it with three year olds but decided my kids might find this art project fun. Would you believe I had the hardest time finding the marbles? I thought for sure the dollar store would have them, but they did not. So if you already have marbles at home, you are ahead of the game! Also check out our Painting with Feathers activity.
Marble Painting
You will need:
Paint
White paper cut to fit inside the pan
Tape
You will want to tape your paper to the bottom of the pan. I am sure there are many different ways to paint with the marbles, but here is what I did. Be sure to check out Painting with Golf Balls as well. I squirted different colors of paint onto the paper and dropped in some marbles (I believe I used 4 in each tray). It would be fun at another point to experiment with the number of marbles in a tray and see how it changes the results of the marble painting.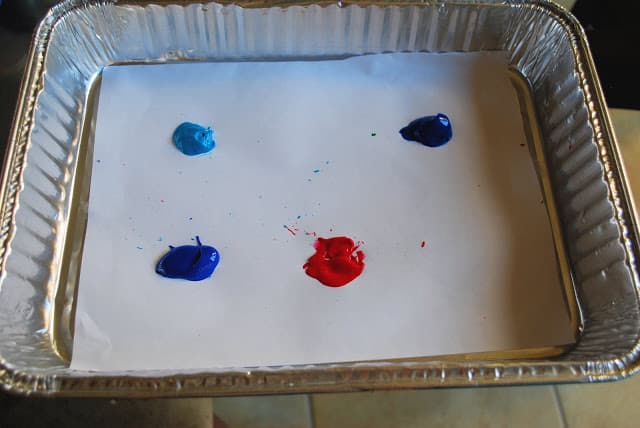 "A" wanted yellow and blue paint on her tray.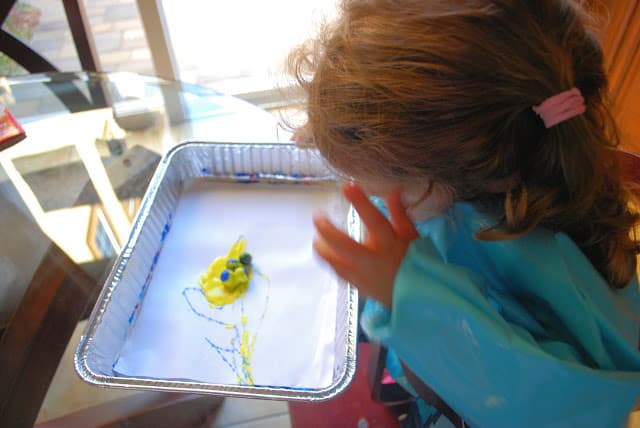 Once your marbles are dropped in, have your child rock the tray back and forth to get the marbles to move and paint the paper.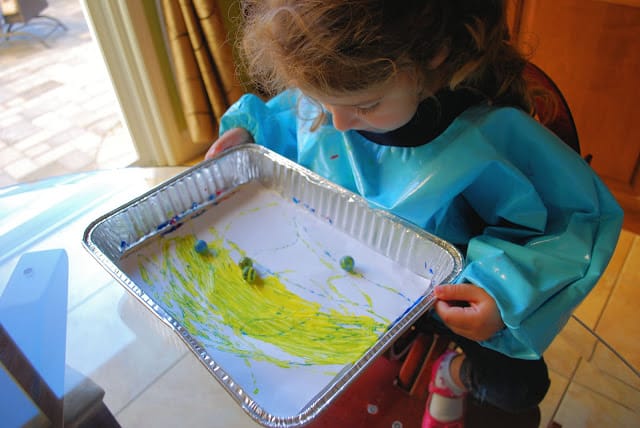 Later, A discovered that she could tilt the tray up and down to get lines going in different directions on her paper.
I love this action shot of B. Who knew this marble painting activity provided such a workout?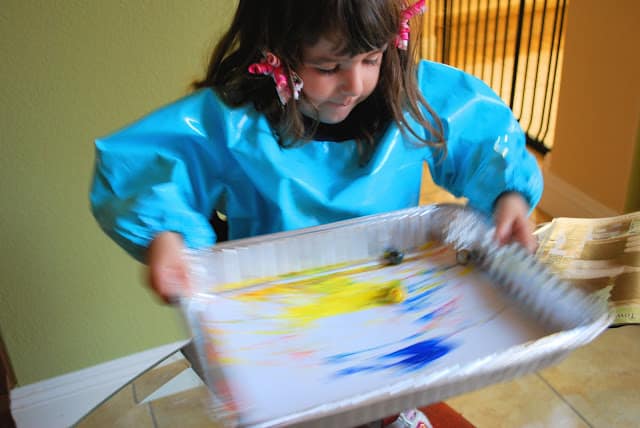 A really wanted to work with green paint. I did not have any out, but explained that we could make green by mixing yellow and blue. And just like that we are learning about color mixing. Thanks for the great idea A! I dropped some yellow and blue paint on her paper and gave her some marbles.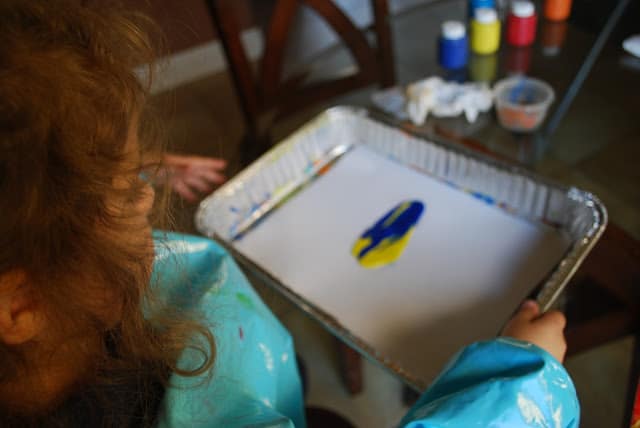 She was quite proud of the resulting green!
Our finished marble painting: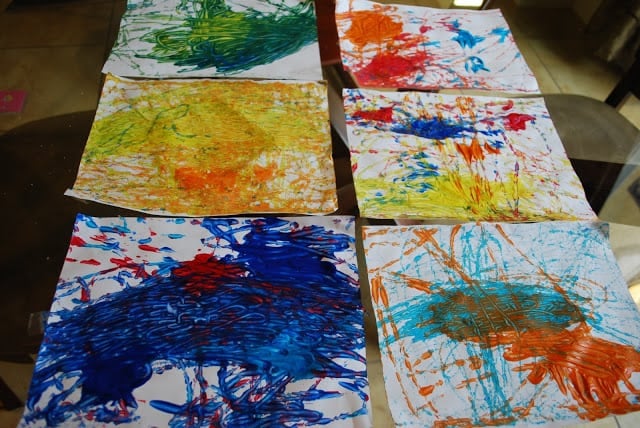 My final verdict is that this marvelous marble painting was just perfect for three year olds and might even work with two year olds. But you know your child best. I did not have C participate, because at 20 months, she still puts everything in her mouth and I was concerned that the marbles would be a choking hazard. Please use caution when doing this art activity with a child.
The girls loved discovering a new way to paint and I'm just thankful that I didn't lose my marbles.