When my kids were in preschool they loved art. They still do and I have always tried to create activities for them that would incorporate art with learning. This fingerprint flower counting that we did when they were younger is one of my favorite Number Activities for Preschoolers. It allows children to learn in fun, hands-on way. For more counting activities, check out Counting Games and Activities.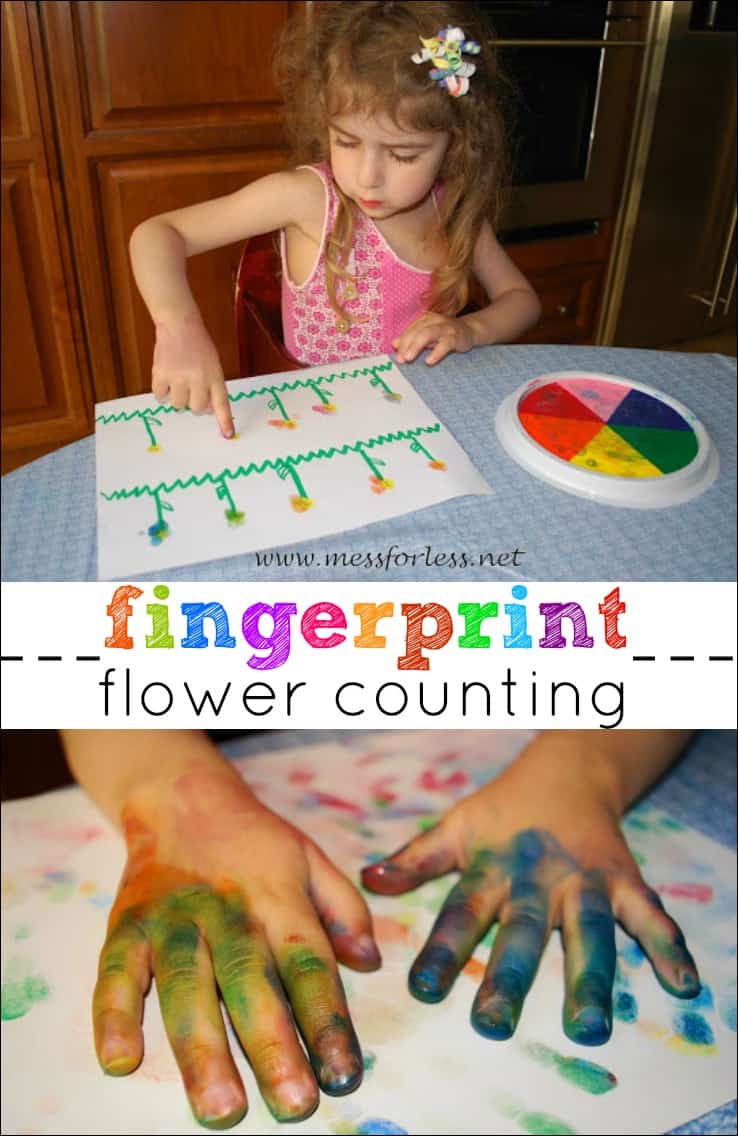 Number Activities for Preschoolers
Supplies you will need:
White paper
Yellow and green markers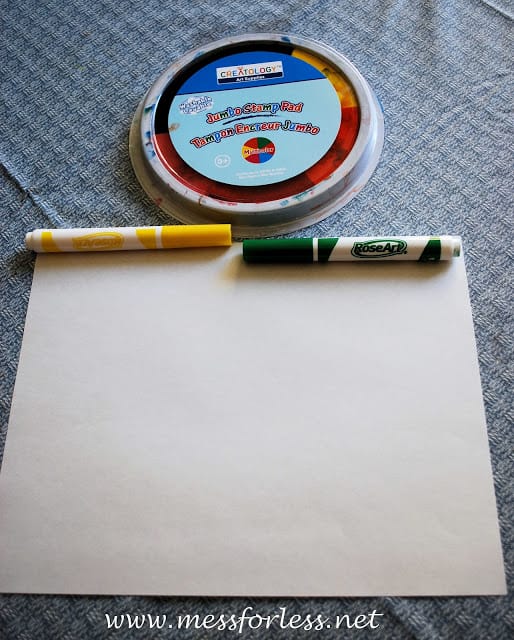 To set up this preschool activity use a green marker to draw grass on the white paper. In my case the grass looked like a zig zag. Did I ever mention I am an AMAZING artist? Is there a special font for sarcasm?
Next, add some leaves to the flowers.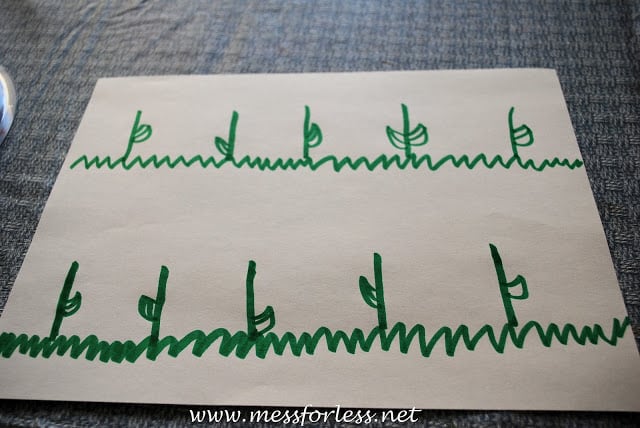 Use the yellow marker to make the center of your flower and then number each flower from 1-10.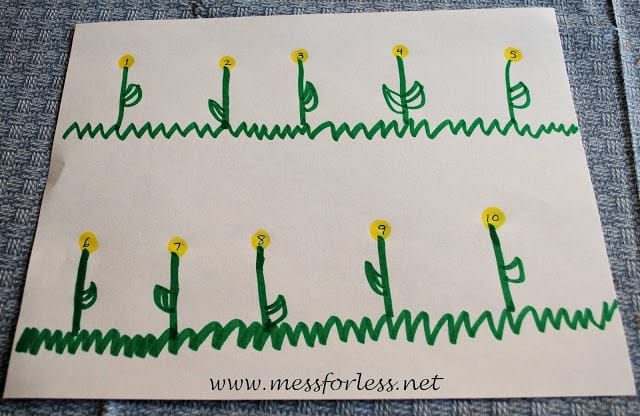 Provide your child with an ink pad and explain how they will be making petals on the flowers with their fingers. Then have them read the number on each flower and make that number of petals with their finger. So the flower with number 1 would get one petal and so on...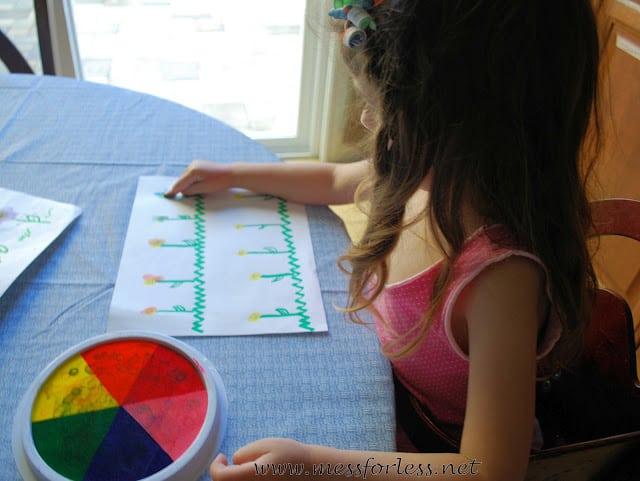 My youngest started out great with one fingerprint on the number one flower. See, look how great she is doing. After this photo was taken she proceeded to put colorful fingerprints wherever she darn well pleased on her paper. She was engaged and having fun, so I'd say she got something out of the activity as well.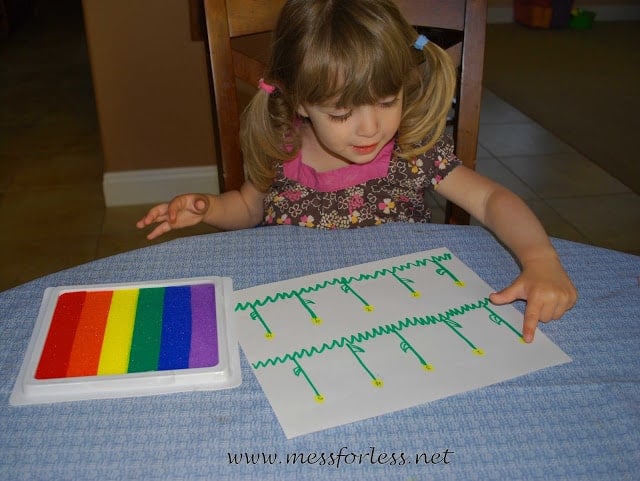 My older daughter had no trouble with these number activities for preschoolers.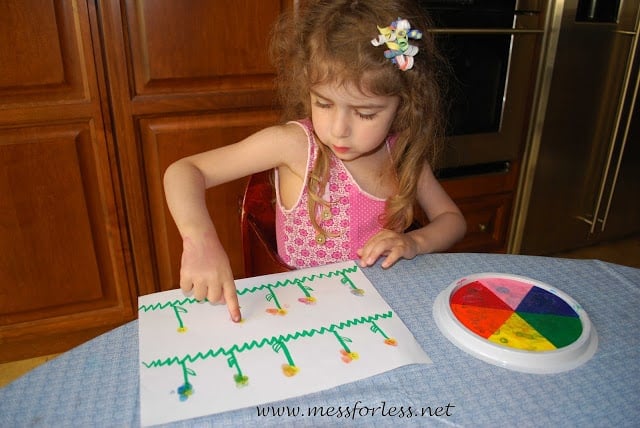 Her finished product: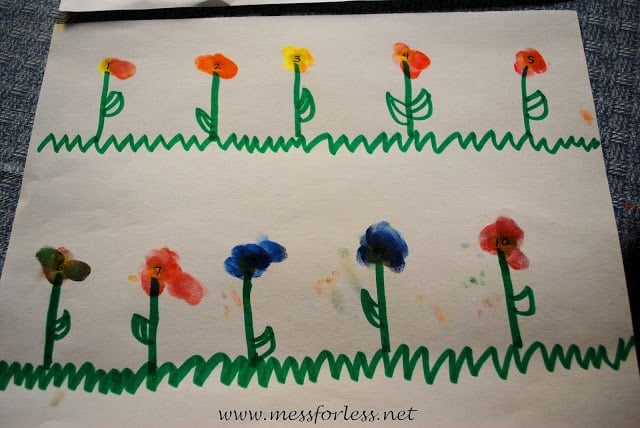 As they were working on each flower I heard the kids counting the number of fingerprints they were placing on the paper.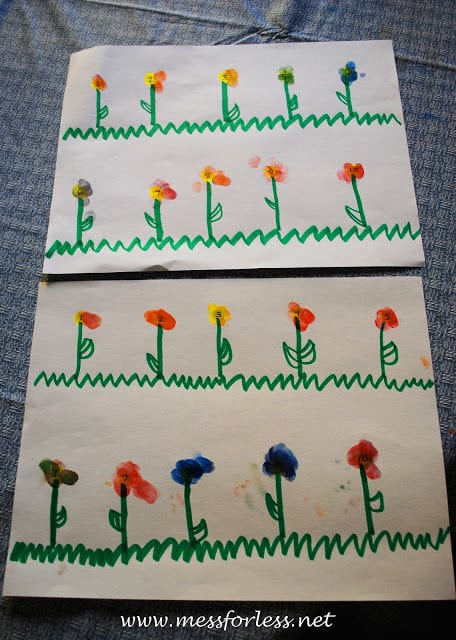 Of course if you are doing this activity, you will be left with a mess. That is what happens when you combine young kids and a stamp pad. But don't worry, if you use washable stamp pads, all the ink will wash away.
If you liked number activities for preschoolers, you'll love: