How many of you have had frozen grapes? They are a yummy snack especially on a hot day. But lets step up those frozen grapes a little shall we? Let's add some lime Jello powder to them to make Sour Patch Grapes. Yes, you heard me right. When rolled in lime jello and frozen, these grapes taste suspiciously like candy. For more fruity treats check out our Straweberry Popsicles with Chocolate.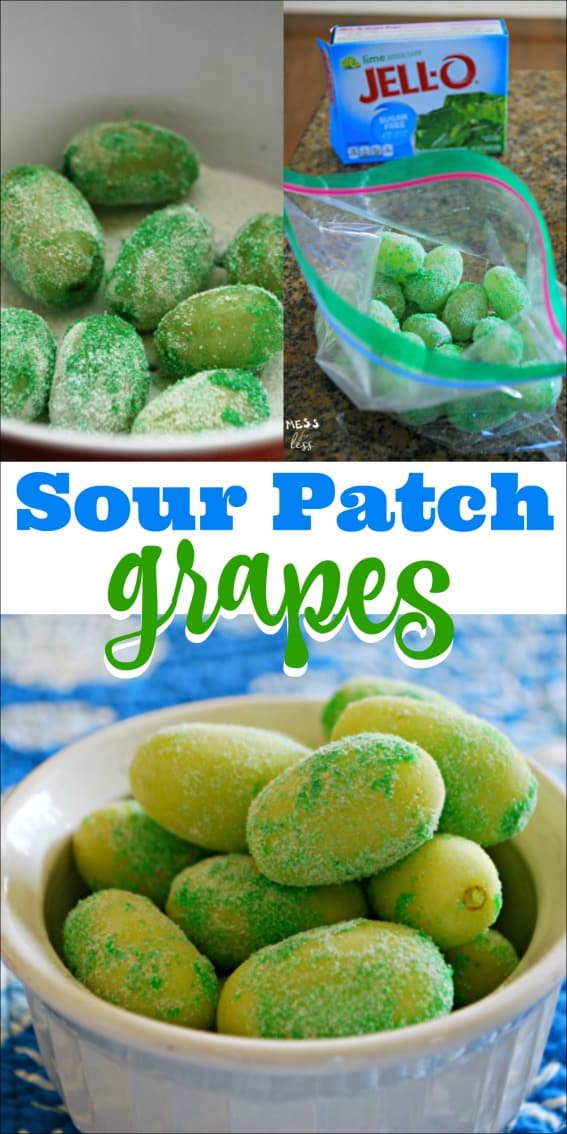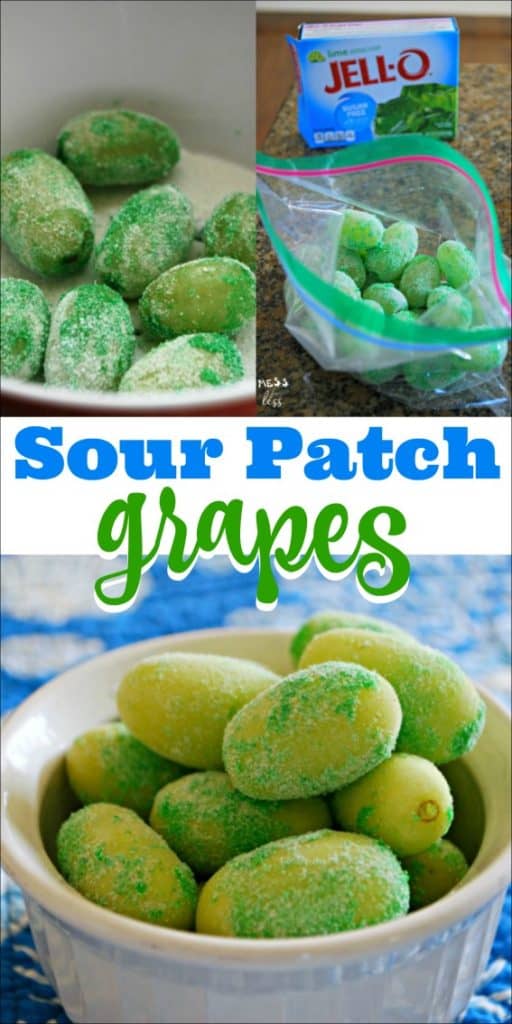 Sour Patch Grapes
I have tried this with both sugar free and regular jello and it tastes the same either way. I have used different flavors of Jello, but I like lime the best as it adds the perfect tart taste to the grapes. If you use sugar free Jello and follow the Weight Watchers plan, these yummy sour patch grapes are 0 points. Score!
First wash your grapes thoroughly. You will want to be sure they are plenty wet for the next step so that the jello is able to stick to them. Pour a small amount of the Jello into a separate bowl and add a few grapes that have just been washed. Roll them around a bit and when they are covered, place them in a zip top bag.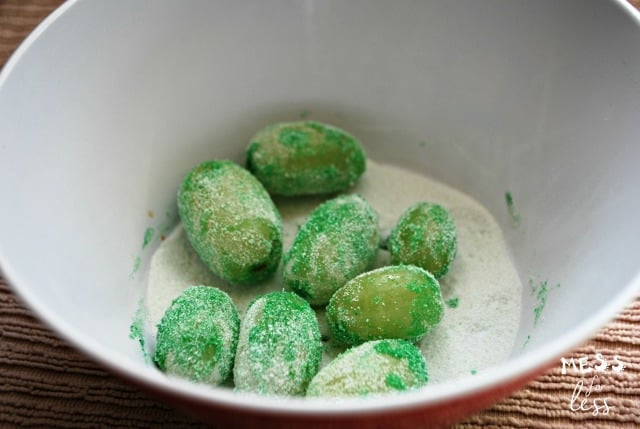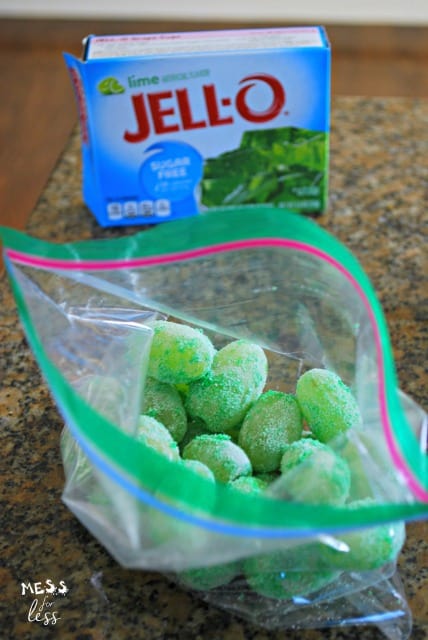 Pop them in the freezer for a few hours and they are ready to eat. I store these grapes in the freezer where I always have some on hand for an easy treat.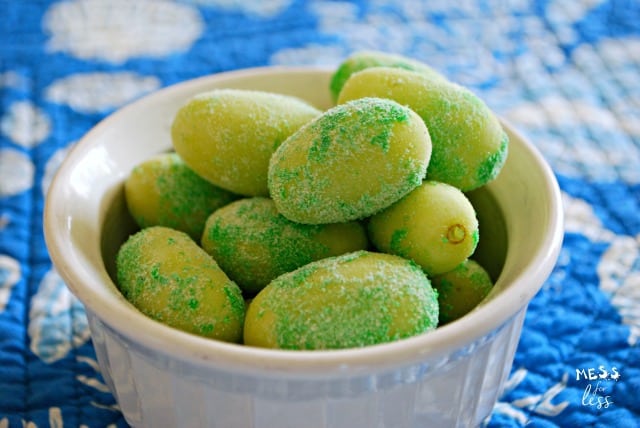 The kids loved these sour patch grapes! Please make sure you cut the grapes in half for little ones as grapes can be a
choking hazard.
Eat at Home Meal Plans
Have you heard about Eat At Home Meal Plans? If the cost of eating out or the decision of what to make for dinner each night is stressing you out, then you must try these. When you sign up, you get access to four separate meal plans each month (Traditional, Wholesome Traditional, Slow Cooker, and No Flour/No Sugar). All you do is print the plans, color-coded grocery lists, and recipes you want for that month. Don't worry, there are lots of options, so even picky eaters will find something they like.
Then when it is time for dinner, make that night's recipe (choices include make-ahead, freezer meals, slow-cooker recipes, and other time-saving strategies).
That's it! Dinner is on the table and you can enjoy a home cooked meal with the family – without the stress!
We all have more important things to do than meal planning. Let someone else do it for you with Eat At Home Meal Plans. Monthly, quarterly and annual plans are available.
If you liked these Sour Patch Grapes, you'll love: