Are you a fan of pizza but think that it is off limits while trying to lose weight? I used to think so too, until I discovered this Two Ingredient Pizza Dough. This dough is all the rage among my Weight Watchers friends and with good reason. It is easy to make, tastes great and is low in points on the Weight Watchers Freestyle program. The dough is the same dough I used to make 2 Ingredient Weight Watchers Bagels. Even my kids request this and they can eat whatever kind of dough they want. This Weight Watchers pizza dough is quick and easy to make. No yeast and no waiting for the dough to rise.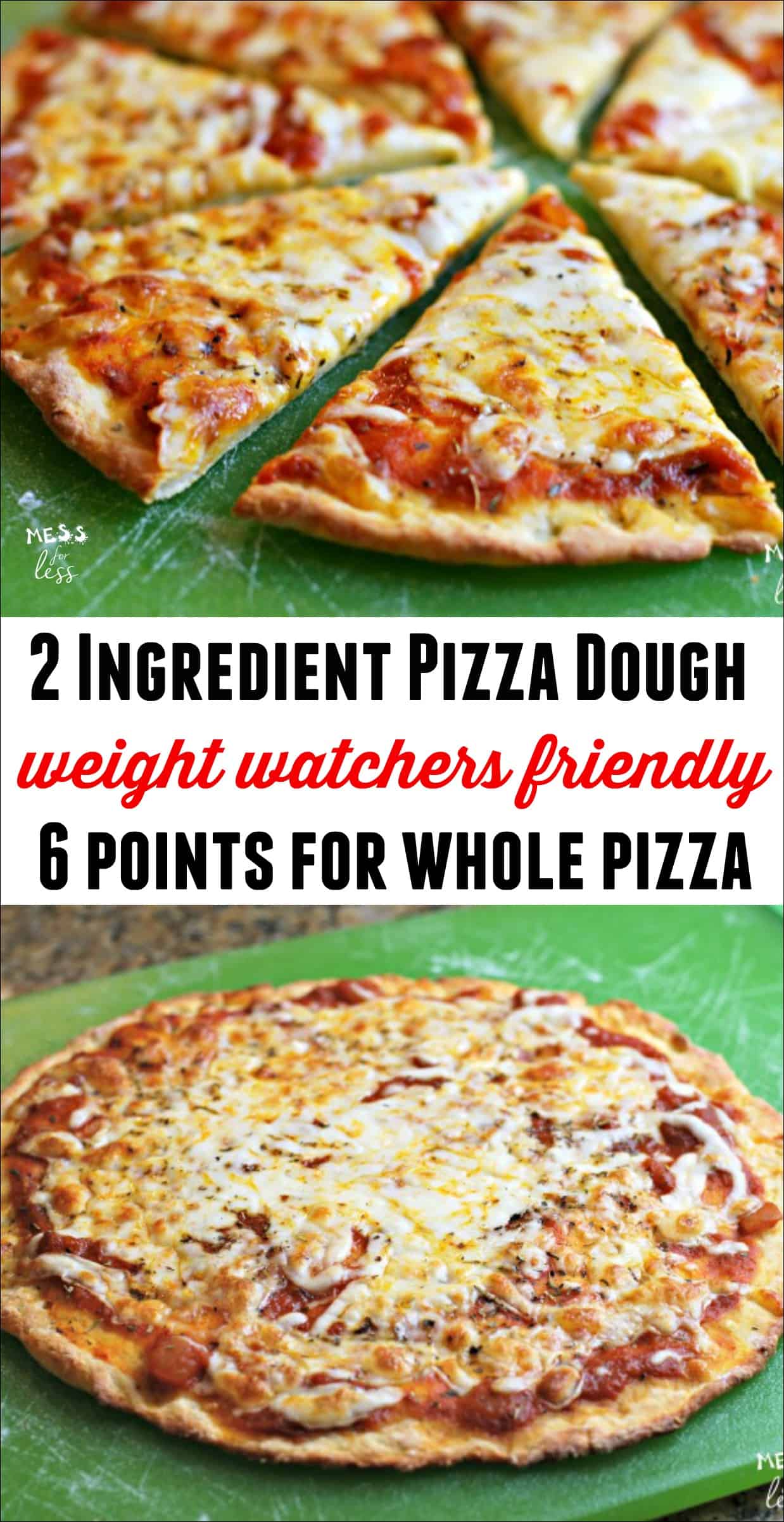 Two Ingredient Pizza Dough
How do you make ww pizza dough with just two ingredients? It is easy when one of the ingredients is Fage Fat Free Total 0% Greek Yogurt and the other is self rising flour. No self rising flour? No problem! Click here for my recipe for self rising flour. It is super easy to make with items you already have at home.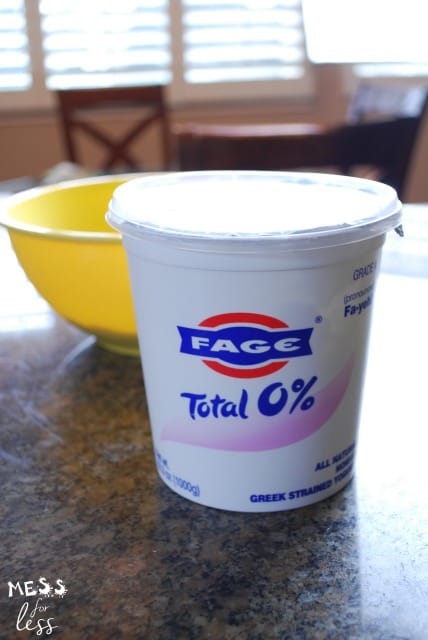 Preheat oven to 450 degrees.
This recipe will make two servings of 3 point pizza dough - enough to make 2 small pizzas. Combine ½ cup of self rising flour and ½ cup of Fage Total 0% Greek Yogurt in a bowl until a dough starts to form. The dough may be a bit crumbly at this point. Divide the dough into two equal portions. You can use one and freeze the other for later. Drop the dough you will be using onto a floured surface and knead until it comes together.
Roll out the dough on a floured surface with a rolling pin until it is very thin. You can cook this in a small pizza pan or on a cookie sheet. Gently transfer the dough to a greased pizza pan and place in a 450 degree oven for 5 minutes or until the dough starts to brown a bit. Keep an eye on the dough when it's in the oven to make sure it does't get too dark.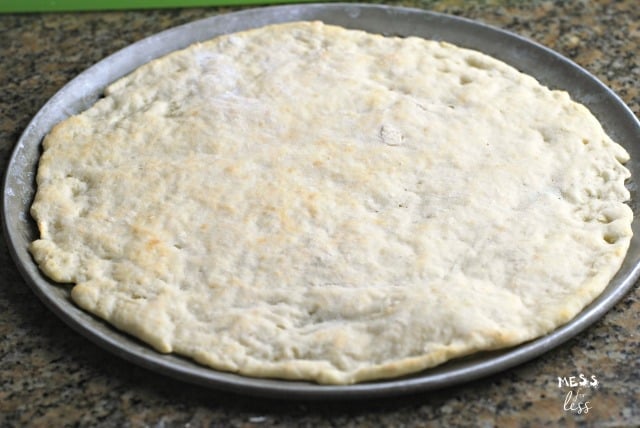 Remove dough from oven and add ⅓ cup marinara sauce. The one I used was the Kirkland brand and was 1 point for ⅓ cup.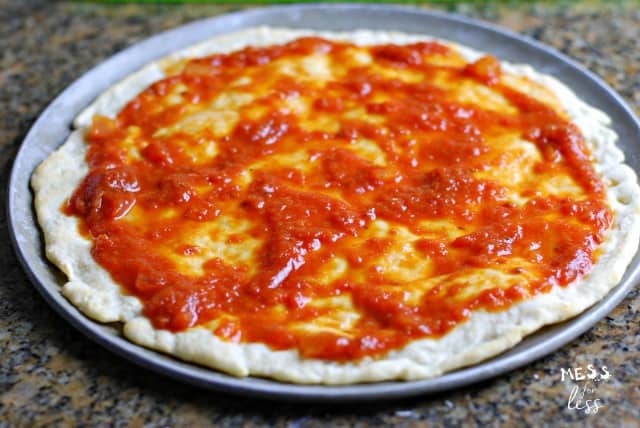 Top with 2 ounces of Trader Joe's Lite Shredded Mozzarella Cheese. This is the best low fat cheese I have found that tastes good and actually melts. Best of all, 2 ounces is only 2 points! If you can't find this cheese, use what you can find, but adjust the points accordingly.
Return to the 450 degree oven and bake for 10 minutes until the top is the darker and the cheese has melted.
This whole weight watcher pizza - including the toppings - is 6 Freestyle points which is just crazy to me! I am never able to finish the entire thing.
I often add lots of veggies, like peppers and onions, but I was sharing this one with my kids, so I kept it pretty basic. Feel free to add as many 0 point veggies as you'd like!
So next time you have a pizza craving, give in and enjoy this two ingredient pizza crust with no guilt!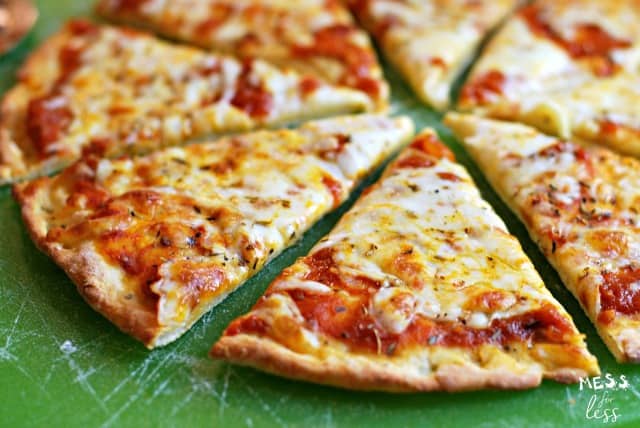 2 Ingredient Pizza Dough
This Weight Watchers friendly Two Ingredient Pizza Dough allows you to make a pizza for 6 Freestyle Points! It tastes amazing and you won't feel deprived at all!
Print
Pin
Servings:
2
balls of pizza dough
Ingredients
To make 2 balls of dough:

½

cup

self rising flour

½

cup

Fage Total 0% fat free Greek Yogurt

For Pizza:

⅓

cup

Kirkland Marinara sauce

2

oz

Trader Joe's Lite Shredded Mozzarella cheese
Instructions
Preheat oven to 450 degrees.

Combine self rising flour and Greek yogurt to make the dough.

Divide into two equal pieces. You can freeze one and use the other.

Turn the dough you will be using onto a floured surface and knead.

Roll out dough and place in a small greased pizza pan.

Bake for 5 minutes at 450. Keep an eye out for it not to get too brown.

Remove from oven and top with sauce and cheese.

Return to oven and bake for another 10 minutes, checking to make sure it doesn't get too dark.
Nutrition
Calories:
197
kcal
|
Carbohydrates:
26
g
|
Protein:
14
g
|
Fat:
3
g
|
Saturated Fat:
1
g
|
Cholesterol:
12
mg
|
Sodium:
232
mg
|
Potassium:
236
mg
|
Fiber:
1
g
|
Sugar:
3
g
|
Vitamin A:
175
IU
|
Vitamin C:
2.9
mg
|
Calcium:
60
mg
|
Iron:
0.7
mg
This nutritional information is approximate and was calculated using online calculators. Your nutritional information may vary depending on numerous factors.
Eat at Home Meal Plans
Have you heard about Eat At Home Meal Plans? If the cost of eating out or the decision of what to make for dinner each night is stressing you out, then you must try these. When you sign up, you get access to four separate meal plans each month (Traditional, Wholesome Traditional, Slow Cooker, and No Flour/No Sugar). All you do is print the plans, color-coded grocery lists, and recipes you want for that month. Don't worry, there are lots of options, so even picky eaters will find something they like.
Then when it is time for dinner, make that night's recipe (choices include make-ahead, freezer meals, slow-cooker recipes, and other time-saving strategies).
That's it! Dinner is on the table and you can enjoy a home cooked meal with the family – without the stress!
We all have more important things to do than meal planning. Let someone else do it for you with Eat At Home Meal Plans. Monthly, quarterly and annual plans are available.
If you liked this 2 Ingredient Pizza Dough, you'll love these other weight watchers friendly foods:
2 Ingredient Dough Pretzel Bites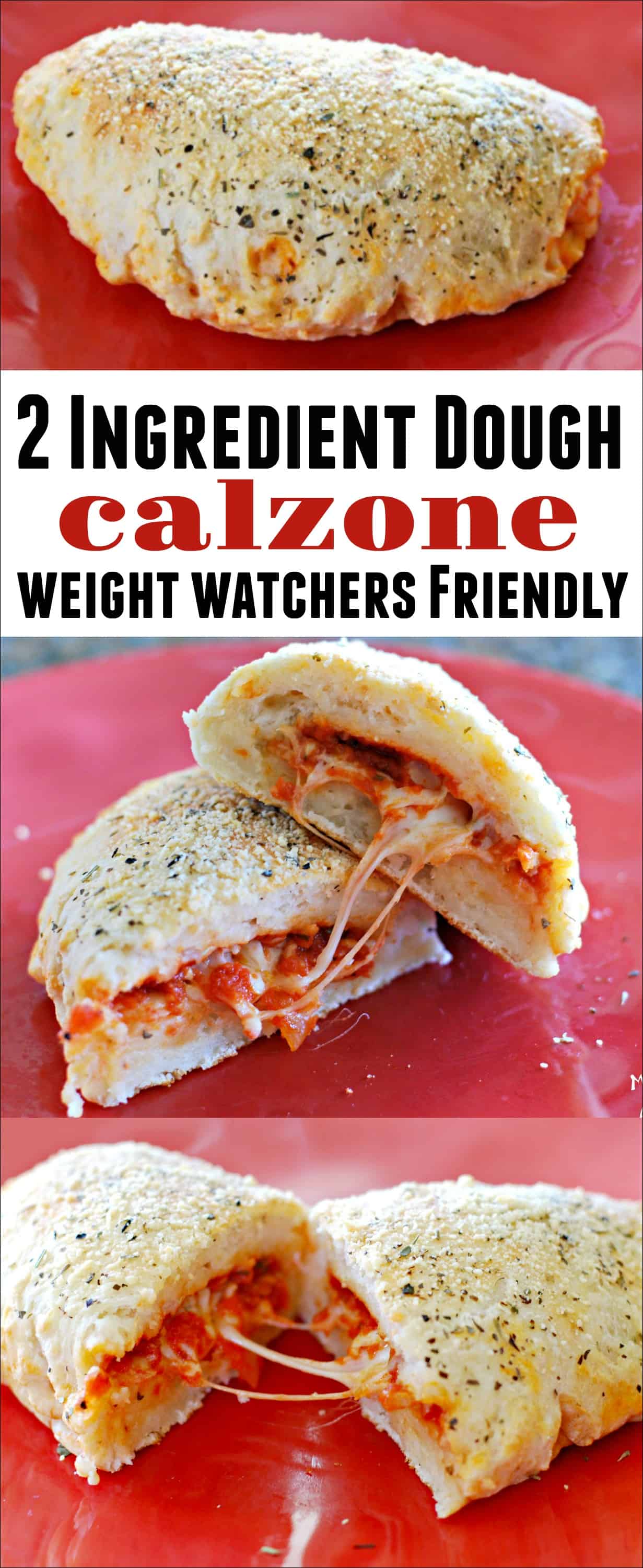 2 Ingredient Weight Watchers Bagels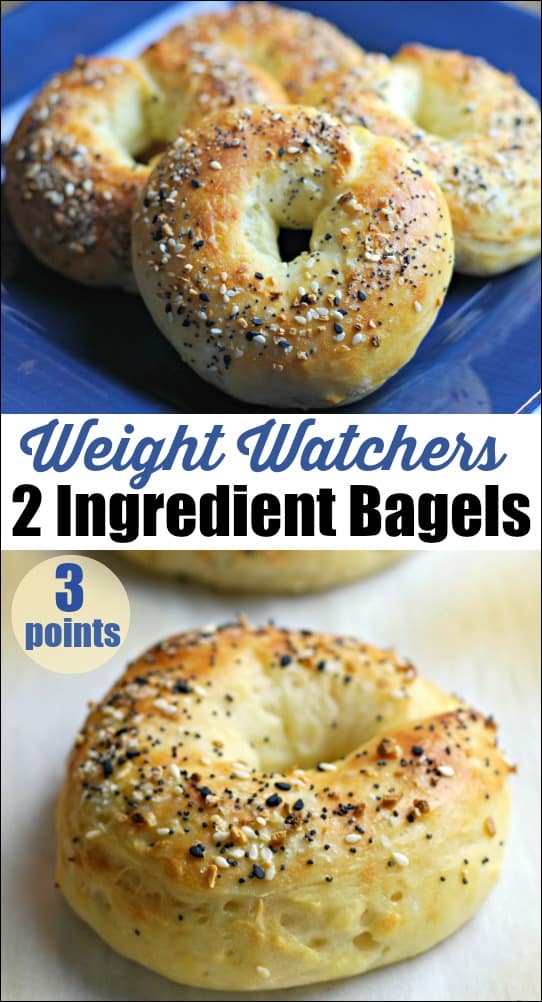 2 Ingredient Bagels with Cinnamon Sugar Topping