I was asked by Carusele to participate in the #LaurasLean campaign, sponsored by Laura's Lean. Although I have been compensated, all opinions are my own.
Are your evenings super hectic? If you're anything like me, then the last thing you want to do when you come home from a busy day, is trying to figure out what you're having for dinner and then spend lots of time cooking it. I created these 4 Ingredient Easy Meatballs to help you spend less time cooking, and more time with your family while savoring a great meal. Read on to get the recipe!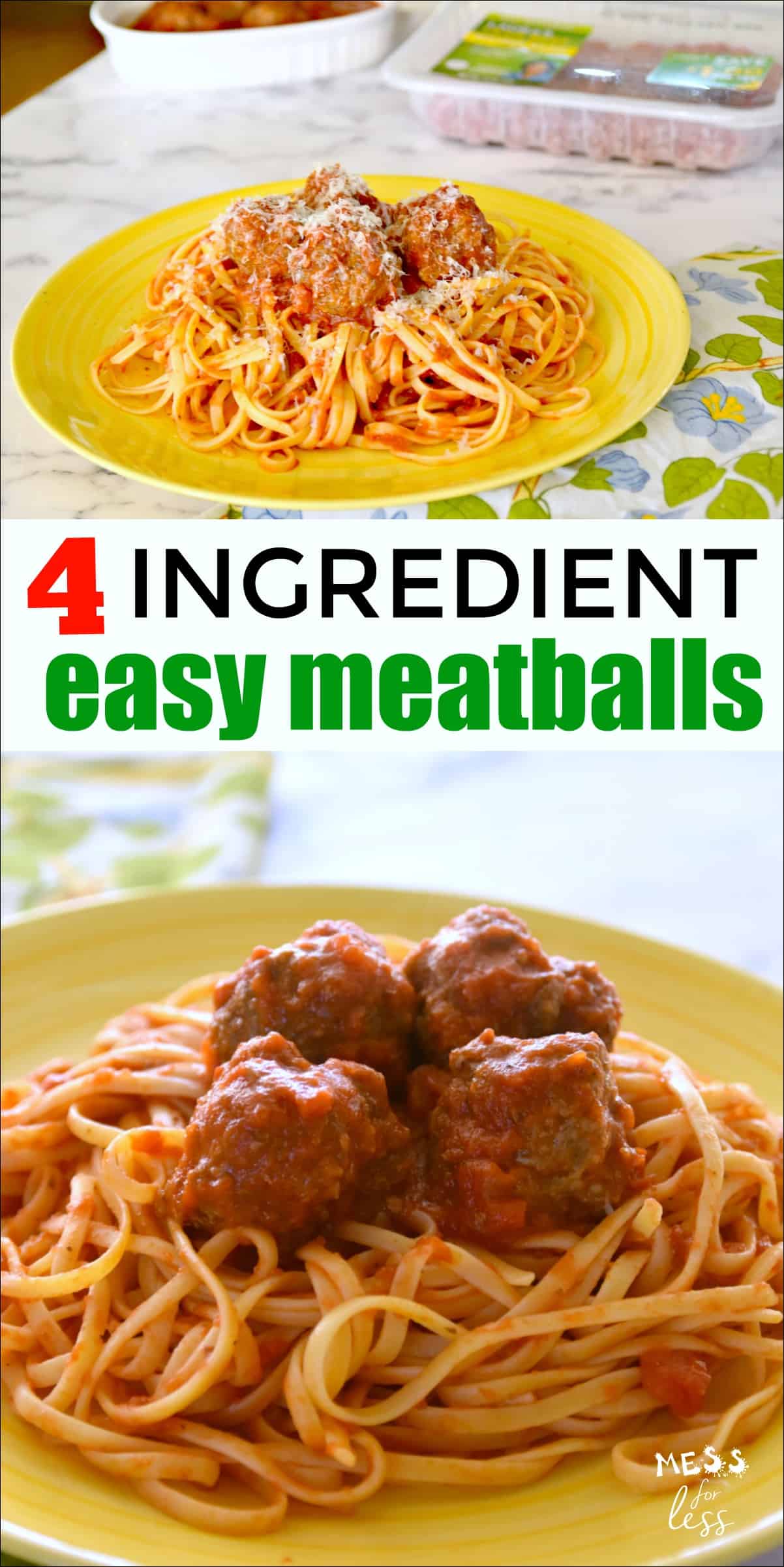 WHAT YOU NEED TO MAKE 4 INGREDIENT EASY MEATBALLS
Italian seasoned breadcrumbs
Parmesan cheese
1 egg
Coming from an Italian background, I have a lot of experience making meatballs. I have learned from my family that the key to delicious meatballs is using quality beef like Laura's Lean 92% Ground Beef. Laura's Lean Beef is the perfect balance between taste and nutrition because it is a premium, better-for-you beef. You can find 92% ground beef, 96% ground beef and 92% beef patties at retail stores nationwide.
Now, unlike most other "natural" beef, Laura's Lean beef is a "Never Ever" offering, meaning that the protein is sourced from suppliers that raise their cattle without ever using added hormones or antibiotics and are always vegetarian fed.
When it comes to Laura's Lean, lean is the name of the game. All products carrying Laura's Lean claim must meet strict USDA standards to qualify as lean. What this means is that each 4oz serving of Laura's Lean must contain less than 10g of fat, 4.5g or less of saturated fat and less than 95mg of cholesterol per 100g serving. Laura's Lean 96% Ground Beef is certified through the American Heart Association heart check program and meets USDA standards for "ExtraLean". This is beef that you can feel good serving to your family.
HOW TO MAKE 4 INGREDIENT EASY MEATBALLS
Before you start making these easy meatballs, you'll want to preheat your own to 350 degrees. Grease a 24 count mini muffin tin and set it aside.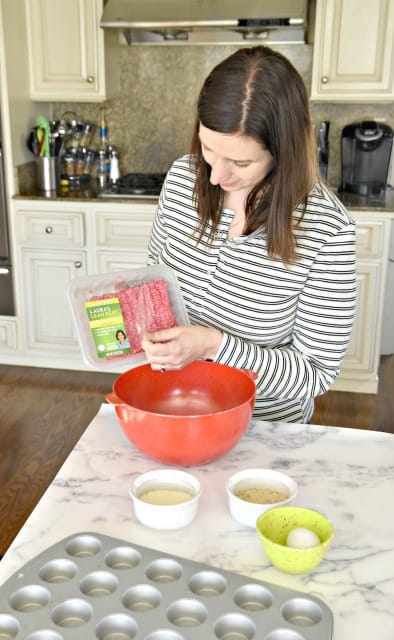 Add your Laura's Lean ground beef to a large bowl.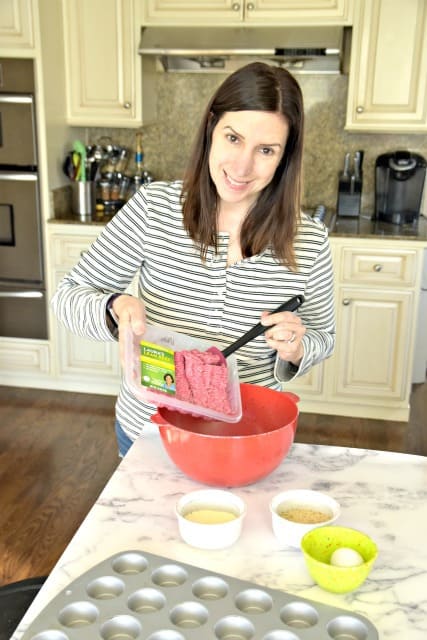 Add breadcrumbs, Parmesan cheese, and one extra large egg to the ground beef.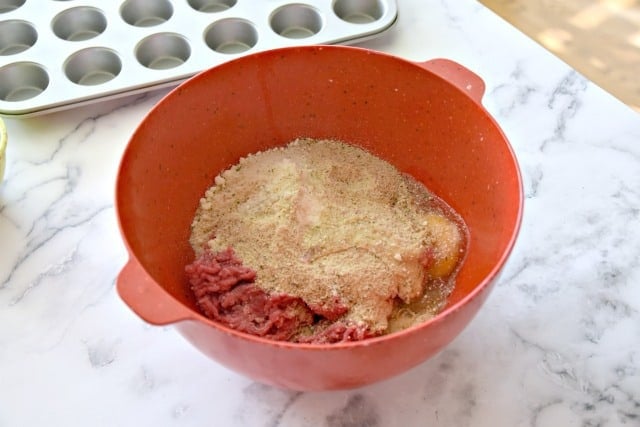 Mix together to get all of the ingredients combined. Now it's time to roll your meatballs.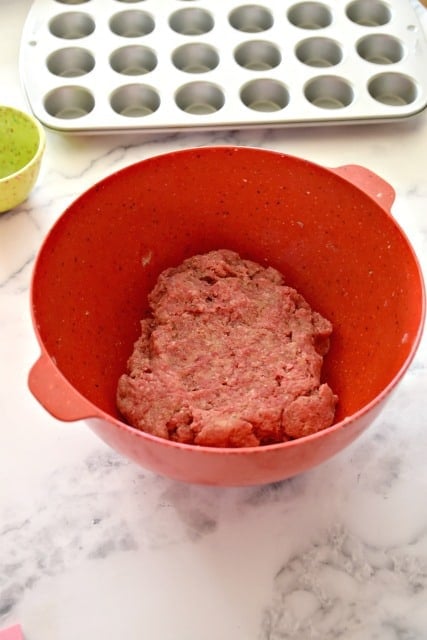 If you have kids, this is a great step for them to help with. Just make sure they wash their hands after handling the beef.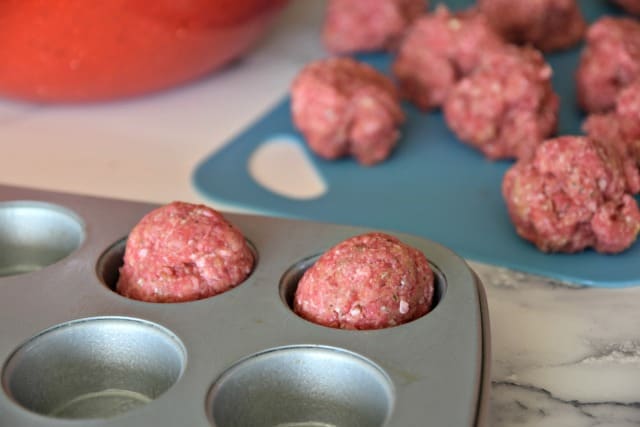 Roll the meatballs into 1 inch to 1 1/4 inch diameter. If you want all of the meatballs to be of a uniform size, you can weigh them. The size that I made weighed 1/4 oz each.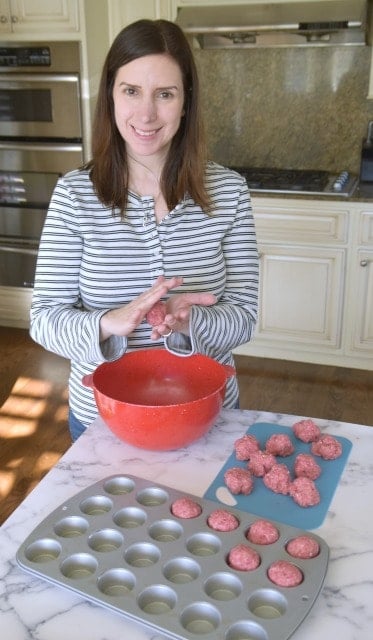 Place each meatball in the mini muffin tin.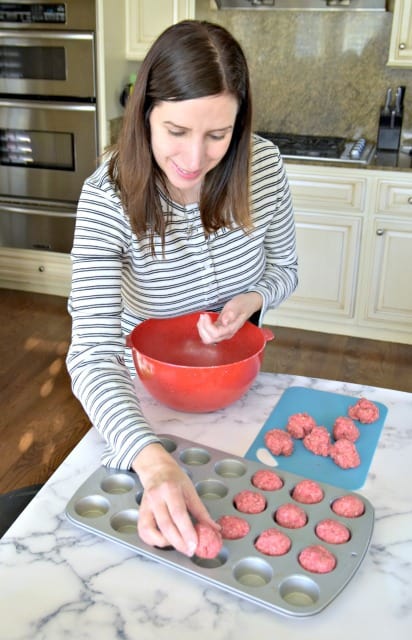 I cannot tell you how easy it is to make meatballs using a muffin tin. All credit goes to my husband. One day, I asked him to get dinner ready because I was out, and when I came home he had meatballs in the oven in a mini muffin tin. Since then, I never make meatballs without a muffin pan.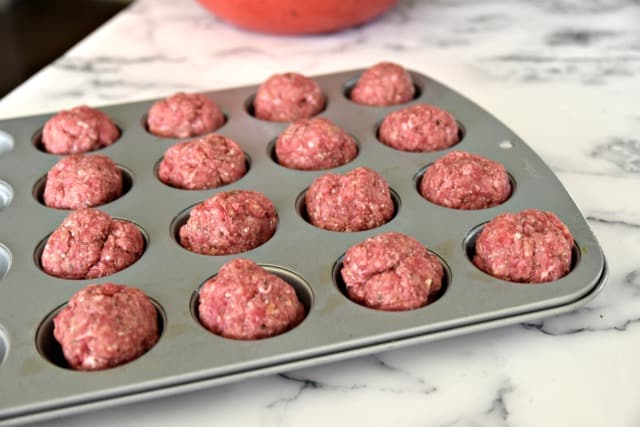 Bake the meatballs for 20-25 minutes at 350 degrees until the meatballs reach an internal temperature of 165 degrees.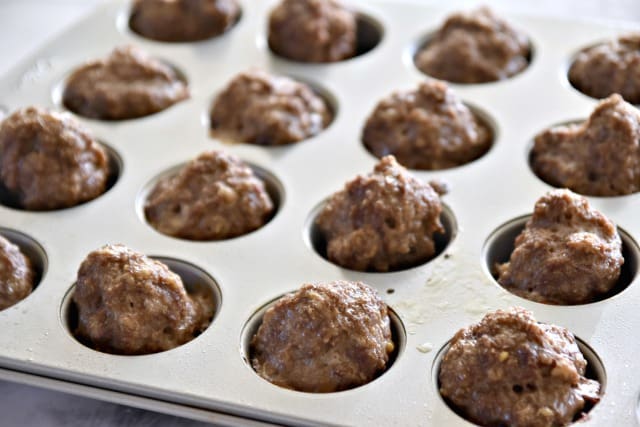 At this point, what you do with your meatballs is up to you. You can serve them as is, or add them to a sauce and serve them with pasta.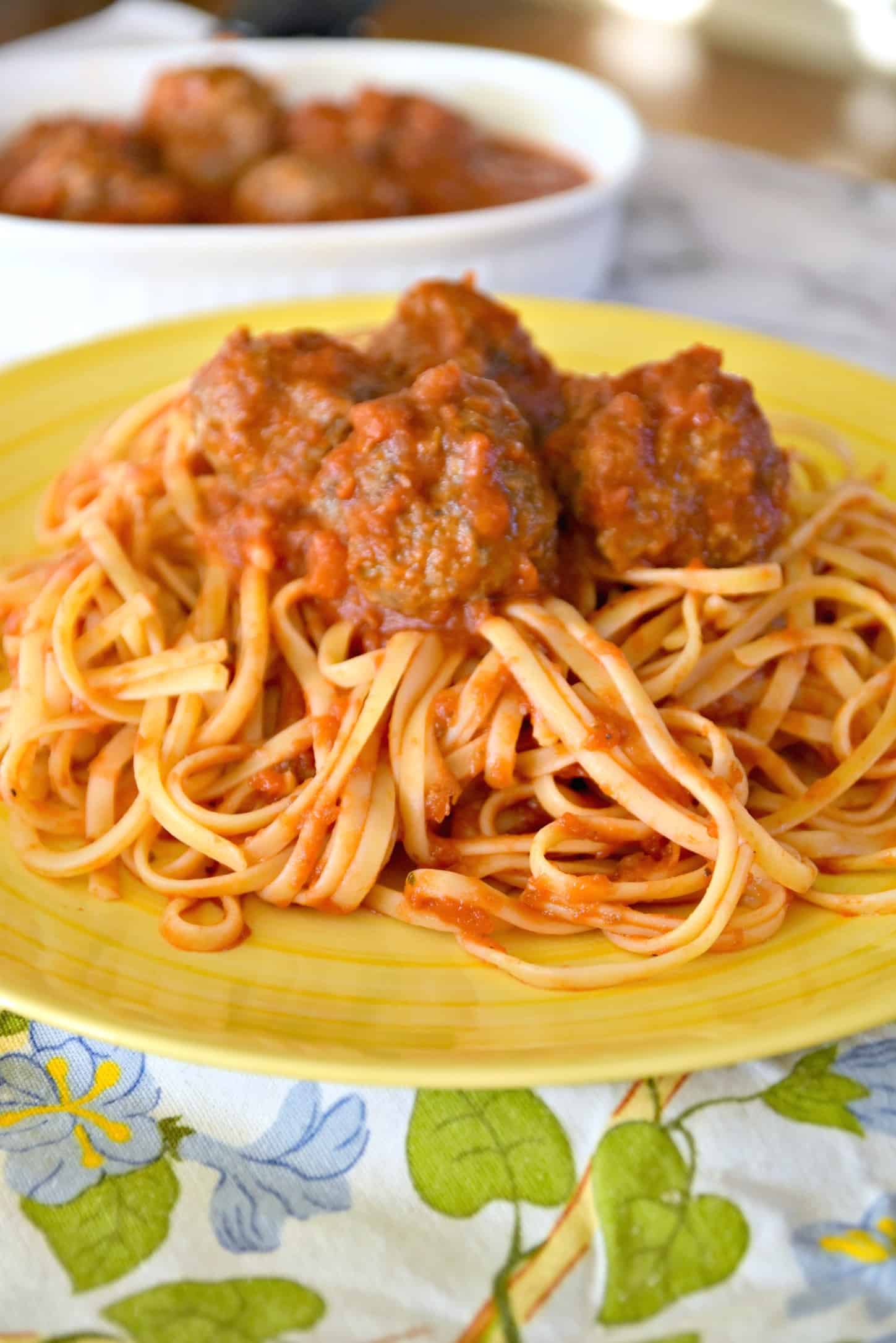 I love to serve these over pasta, sprinkled with some fresh Parmesan cheese.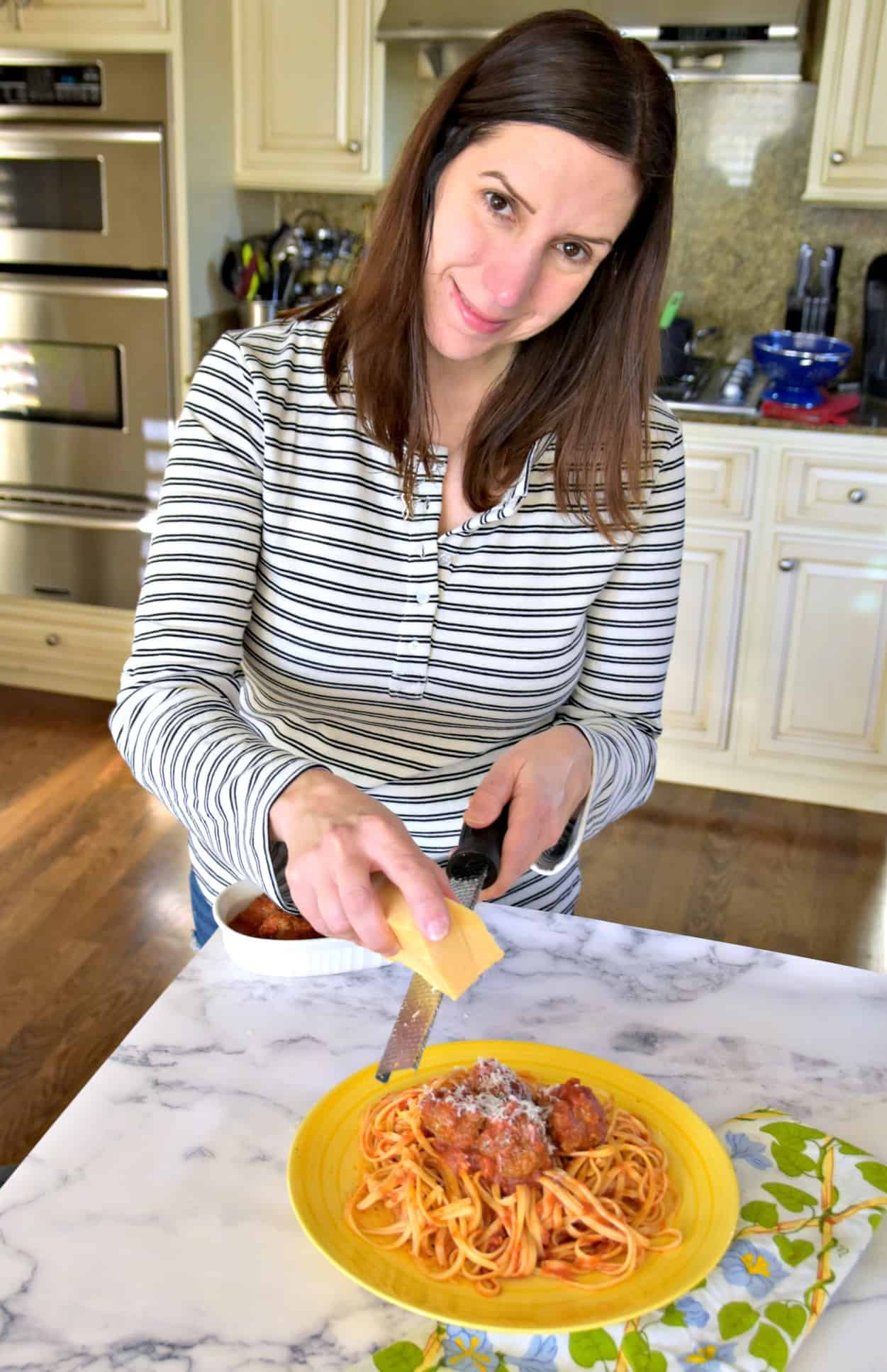 However you serve them, these meatballs will have your family asking for more. They are super tasty thanks to starting with a high quality beef like Laura's Lean. No one will believe these meatballs were made with just 4 ingredients.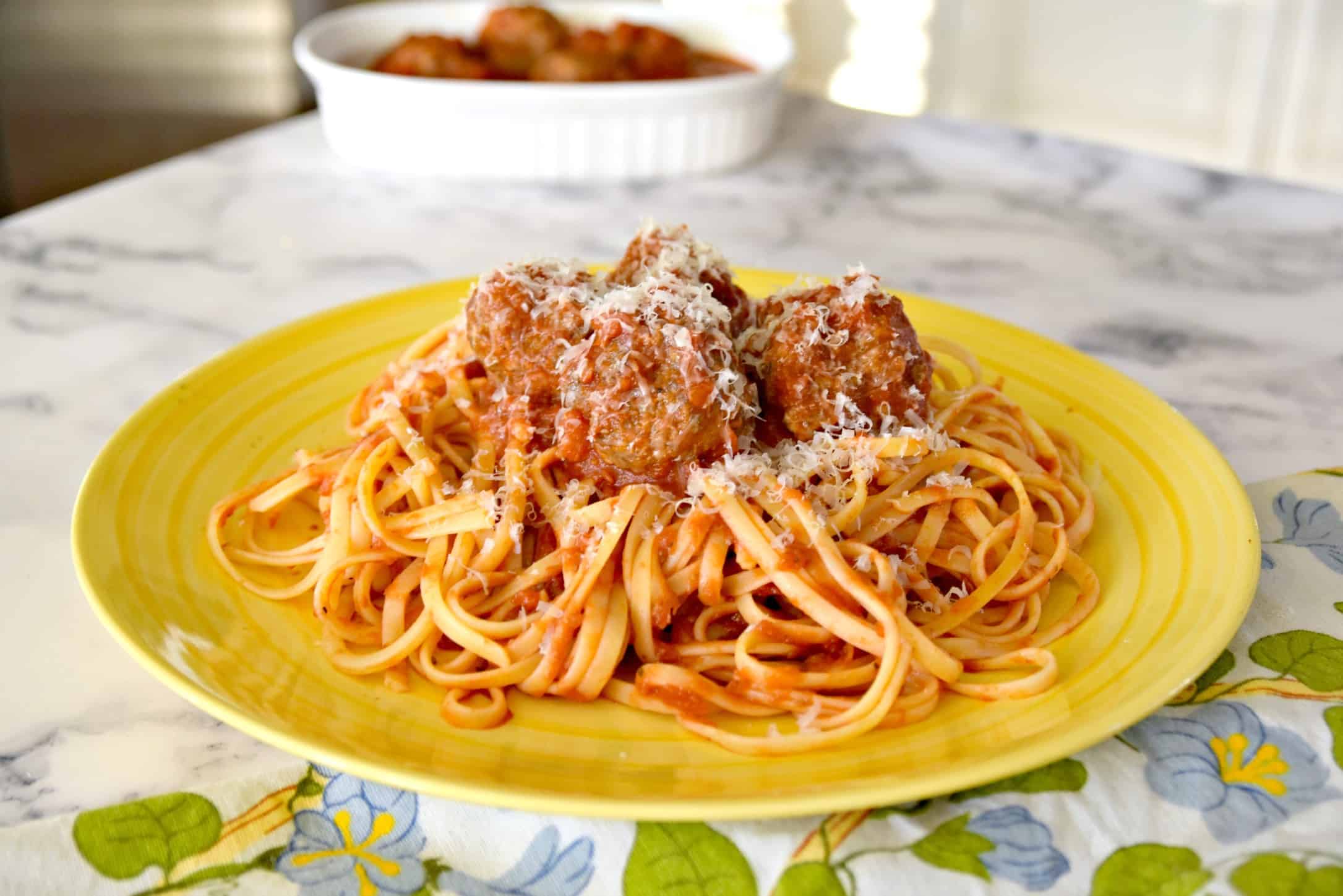 Trade up and try Laura's Lean today. Laura's Lean 92% ground beef, 96% ground beef and 92% beef patties are the smart choice when grocery shopping. Take the guesswork out of your next shopping trip and pick up some Laura's Lean at retail stores nationwide.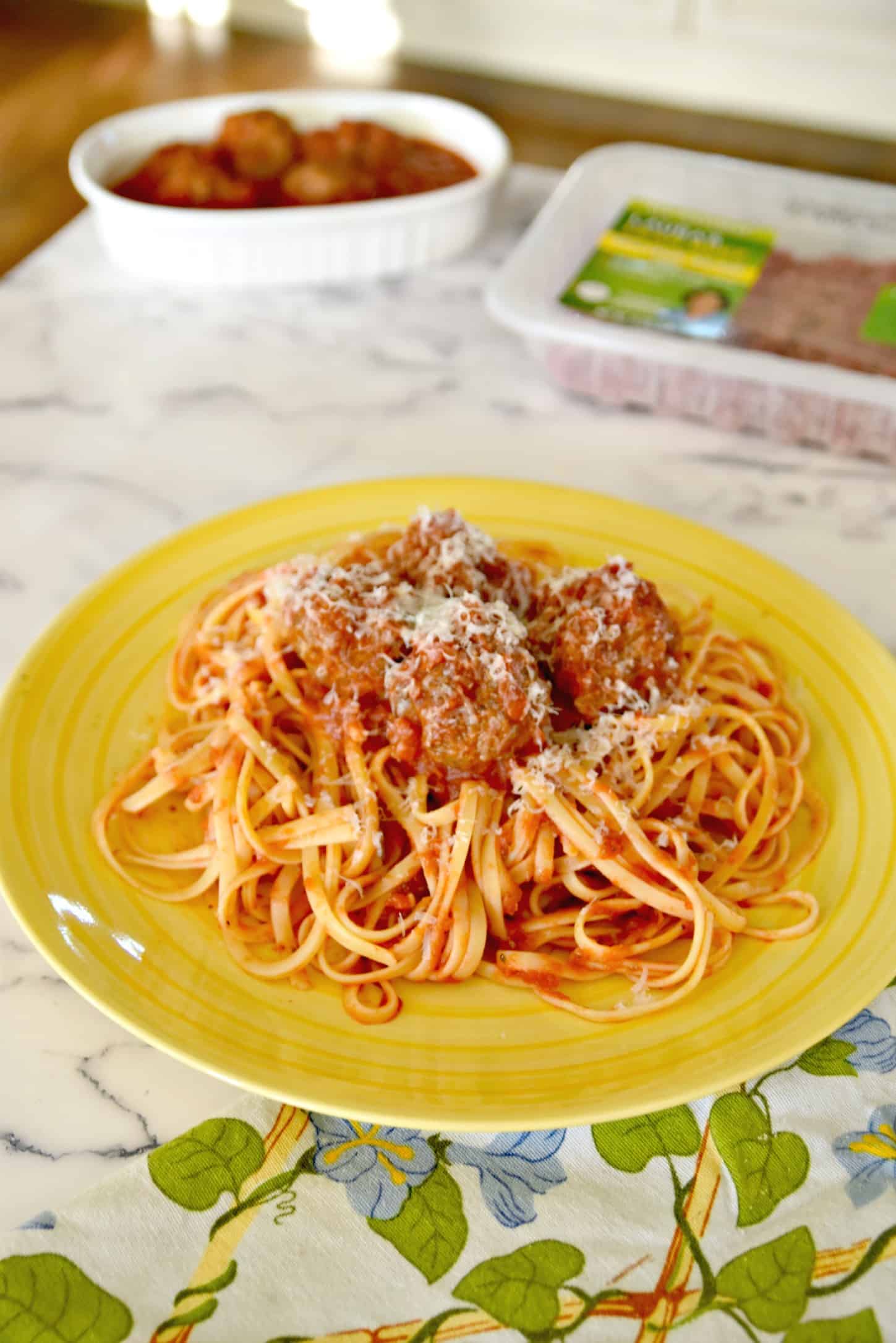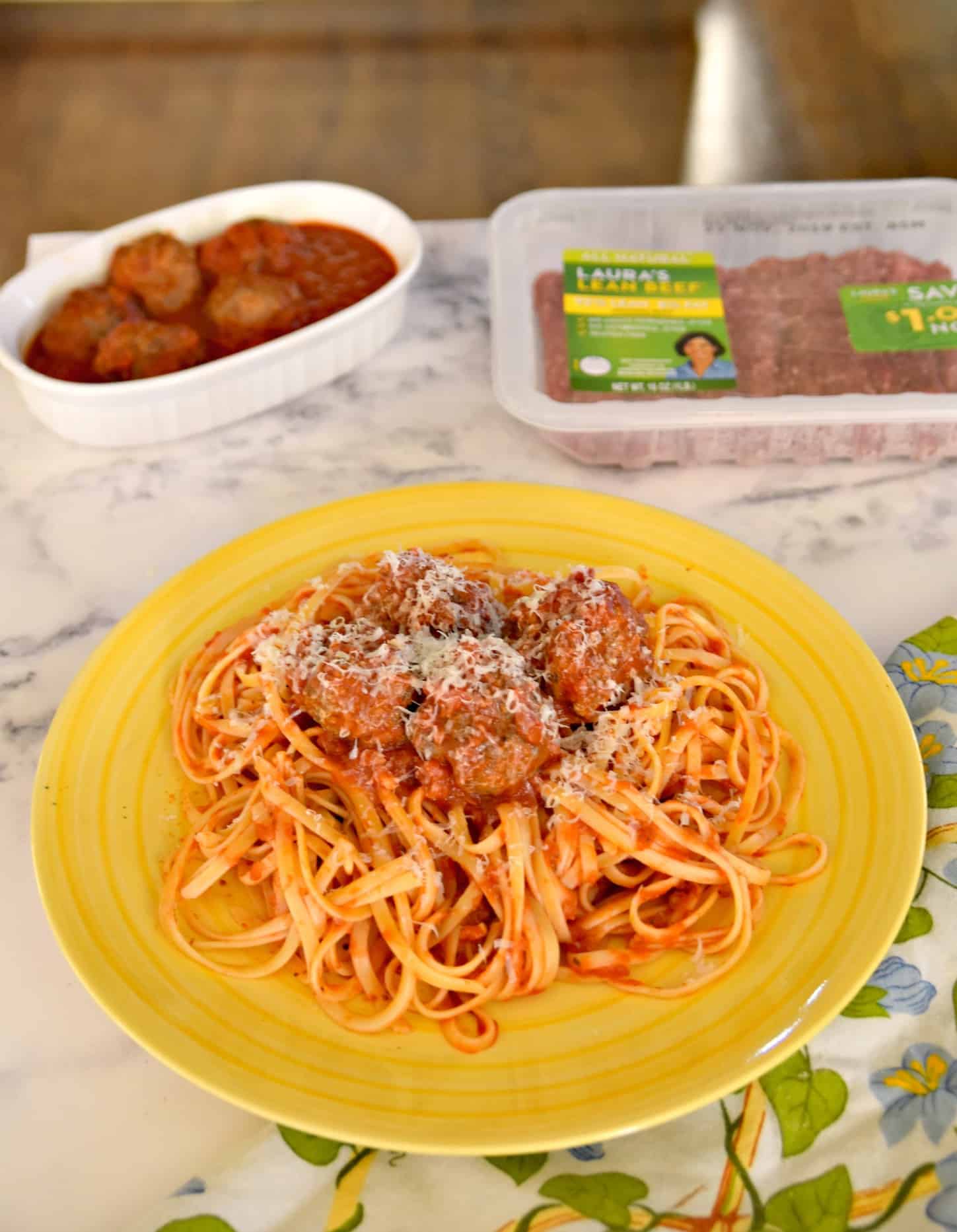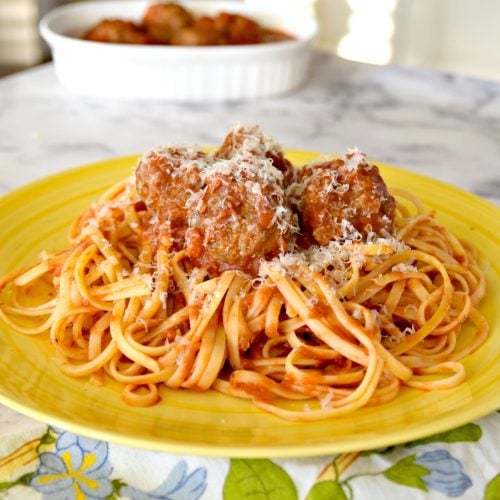 4 Ingredients Easy Meatballs
Ingredients
16

oz

Laura's Lean 92% Ground Beef

1/2

cup

Italian seasoned breadcrumbs

1/2

cup

Parmesan cheese

1

egg

extra large
Instructions
Preheat oven to 350 degrees. Spray a mini muffin tin and set aside.

In a bowl, combine all ingredients and mix well.

Roll meatballs 1 inch to 1 1/4 inch diameter. You can also weigh the meatballs, each one should be 1/4 of an ounce.

Place each meatball into the mini muffin tin.

Bake for 20 minutes or until a thermometer placed in the meatball reads 165 degrees.
Nutrition Facts
4 Ingredients Easy Meatballs
Amount Per Serving
Calories 185
Calories from Fat 63
% Daily Value*
Fat 7g11%
Cholesterol 80mg27%
Sodium 327mg14%
Potassium 302mg9%
Carbohydrates 7g2%
Protein 22g44%
Vitamin A 124IU2%
Vitamin C 1mg1%
Calcium 128mg13%
Iron 2mg11%
* Percent Daily Values are based on a 2000 calorie diet.
This nutritional information is approximate and was calculated using online calculators. Your nutritional information may vary depending on numerous factors.
If you liked these easy meatballs are looking for more yummy recipes for Laura's Lean, check out our Cheeseburger Meatloaf Recipe.