In the days before we had kids, my husband and I did a lot of travel. We were fortunate enough to visit Brazil, and that country has always held a special place in our hearts. Brazil has the most amazing people and culture. Part of that culture is the food. We ate a lot of street food while we were there, and one of our favorite treats was a cheesy dough ball called
pão de queijo
. When I came across a post on
Kid World Citizen
where they shared a pão de queijo recipe, I was inspired to make my own. I was so excited as we have not had this since we were in Brazil. I could not wait to share this treat with my husband and kids! For more recipes kids will love check out
Cooking with Kids
.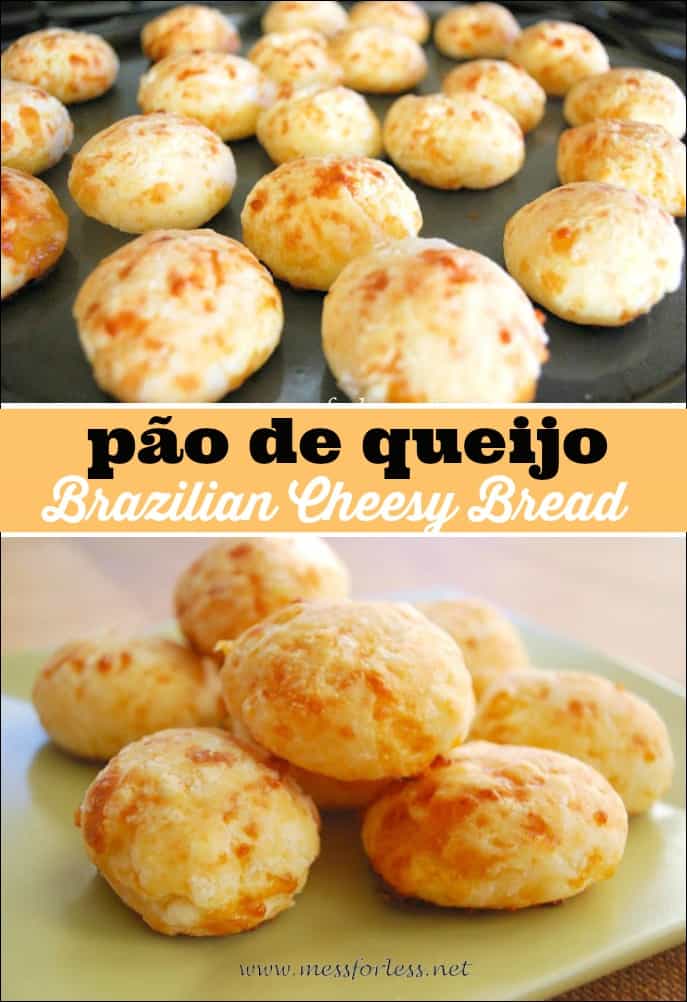 Pão de queijo
Pão de queijo uses
tapioca flour
which you can find online or at many local stores.
Pão de queijo is a great recipe to make with kids. After you initially mix the sticky dough, kids can help to roll it into balls.
I showed my kids how they could roll ping pong sized balls and place them on a baking sheet sprayed coated with cooking spray. Rolling the pão de queijo reminded them of playing with play dough, so they were all too happy to roll balls for me.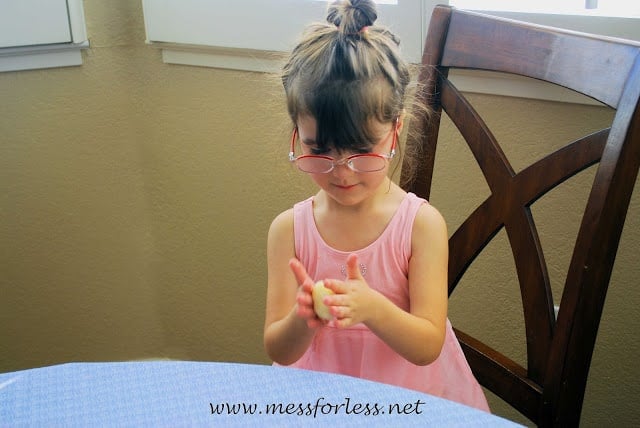 We made a full cookie pan of pão de queijo, but we had lots of dough left over so we kept on rolling and froze the remainder of the balls. They keep fine in the freezer and you can just pop them in the oven when you want some more. And you WILL want some more!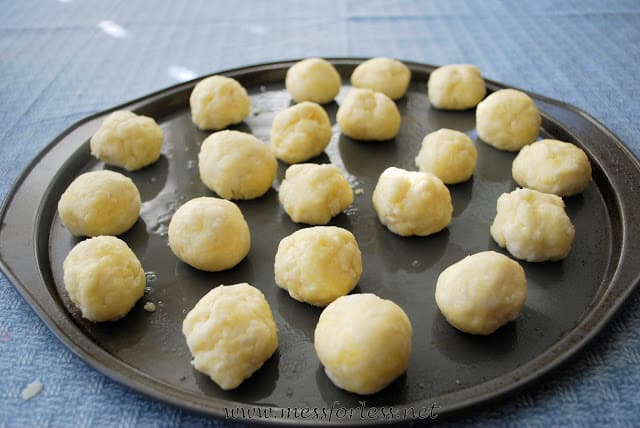 When baked, the pão de queijo balls turn a pretty golden color.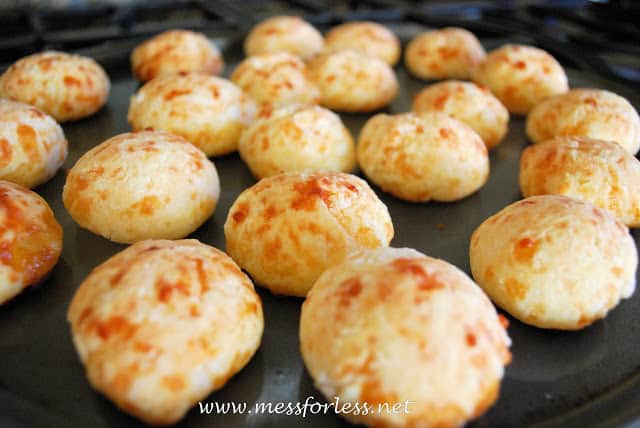 Break one open and enjoy the Brazilian cheesy bread goodness. The tapioca flour gives the pão de queijo a nice chewy texture.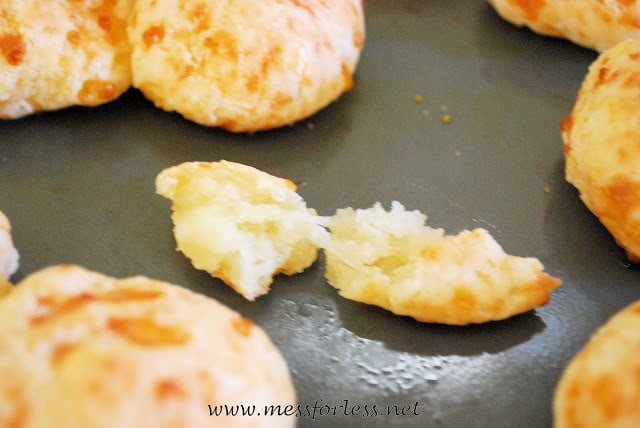 It was just as good as we remembered and now we have a whole new generation of pão de queijo fans in our house.
This is a simple pão de queijo recipe that will bring home the flavors of Brazil!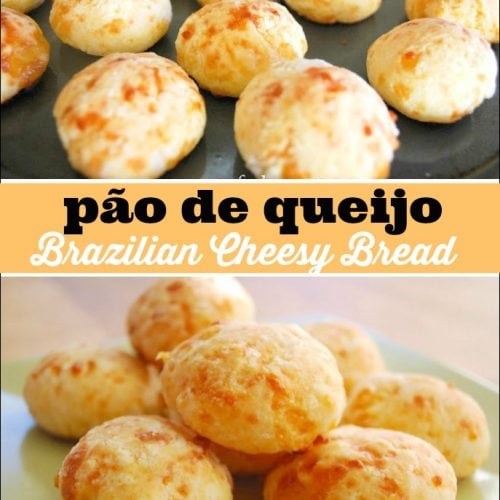 Food Fun Friday: Pão de queijo Recipe -Brazilian Cheese Bread
Pão de queijo is Brazilian Cheesy Bread. It is simple to make and is unlike anything you've ever tasted. My family loved this easy bread recipe!
Ingredients
1/2

cup

oil

1

cup

milk

24

oz

tapioca flour

10

oz

shredded mozzarella

1

cup

Parmesan cheese

4

eggs

Few pinches of salt
Instructions
Preheat oven to 350 degrees and grease a cookie sheet.

Mix together the oil and milk and heat until just boiling.

Add the milk and oil to a large bowl containing the tapioca flour.

Knead the mixture and add all of the other ingredients and knead again until a dough forms.

Roll into ping pong sized balls and place on greased cookie sheet.

Bake for 25 minutes.
Nutrition Facts
Food Fun Friday: Pão de queijo Recipe -Brazilian Cheese Bread
Amount Per Serving
Calories 137
Calories from Fat 54
% Daily Value*
Fat 6g9%
Cholesterol 25mg8%
Sodium 103mg4%
Potassium 30mg1%
Carbohydrates 17g6%
Protein 3g6%
Vitamin A 110IU2%
Calcium 99mg10%
Iron 0.4mg2%
* Percent Daily Values are based on a 2000 calorie diet.
If you love cooking with your kids, you'll enjoy Kidstir. When you sign up for Kidstir your child will receive a monthly kit that will provide fun food adventures for them. You'll get tasty recipes and fun new cooking tools that will spark a love of cooking in kids. This is such a great way to create memories with kids in the kitchen.
Want more Mess?