I was searching for a bread recipe to make with the kids. Baking bread is such a fun activity to do with kids. Measuring, scooping and kneading provides so many wonderful sensory and fine motor opportunities. Besides, who can resist a house that smells like baking bread. Yum! I found an simple bread recipe
with a twist – the addition of honey! I was surprised how simple it was to make this delicious
honey bread
. But here's the thing, no one will think it was simple. People are really impressed when you tell them you baked your own bread. I don't know why, but try it and see for yourself.
This post contains affiliate links.
1 package of active dry yeast
1 1/4 cup of warm milk (110 to 115 degrees)
1/4 cup of honey
1/8 cup of melted butter
1 teaspoon of salt
4 cups of all purpose flour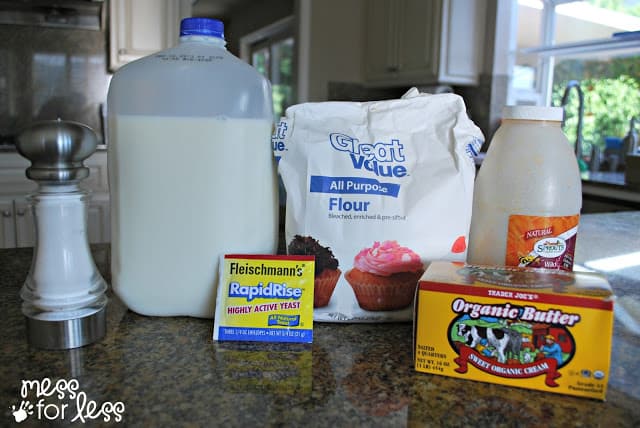 Preheat oven to 375 degrees. Dissolve one package of yeast into a bowl of the warmed milk. Next add the honey, melted butter, and salt. Mix to combine.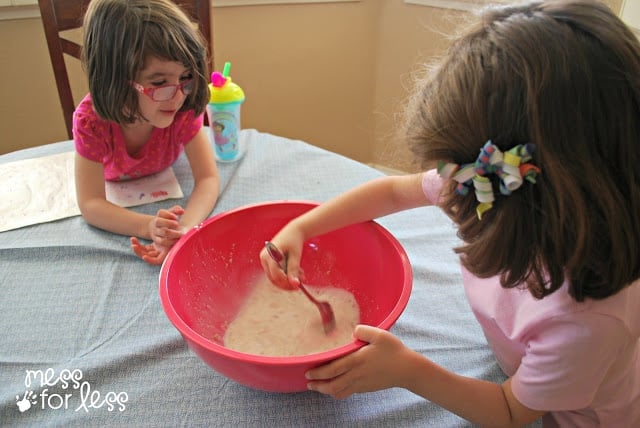 Add 3 cups of flour and mix with hands until a soft dough forms. We saved the last cup of flour for dusting and kneading.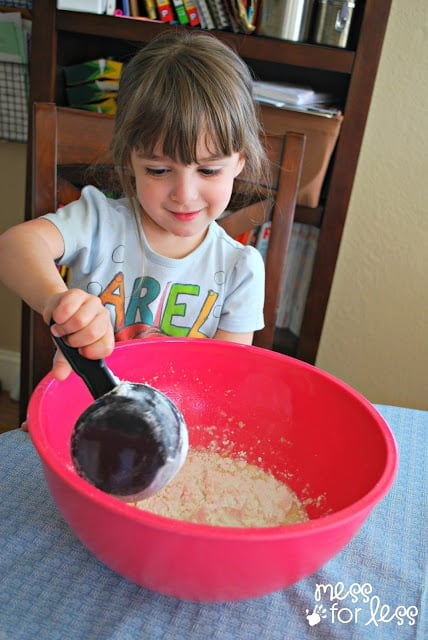 Place the dough on a floured surface and begin kneading for about 10 minutes. This was my kids favorite part. They loved punching, pulling and squeezing the dough.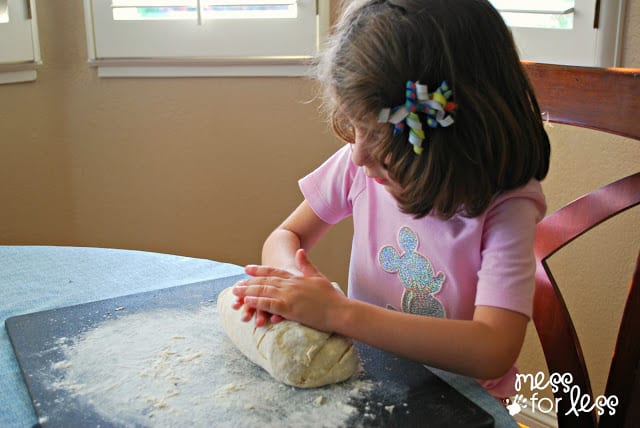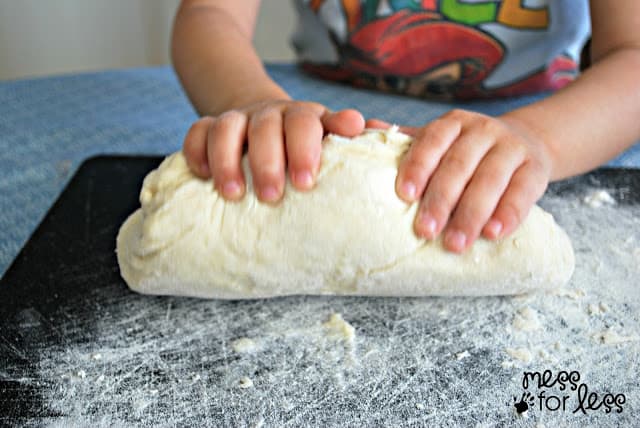 When you are done kneading, place the dough in a greased bowl and cover it. Place the bowl in a warm place so it can rise and double. This will take about an hour.
Next, punch down the dough and place it in a greased loaf pan. Cover the dough and place in a warm place for another 30 minutes until it rises and doubles.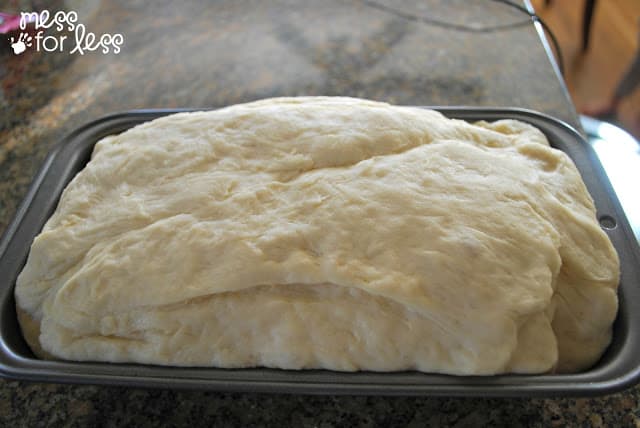 Bake for 30-35 minutes at 375 degrees. Our top started browning at about 20 minutes so we placed some foil over the pan for the remainder of the cooking time. Remove from pan when done and allow to cool.
We love our honey bread with a little butter which melts so nicely on the still warm bread. I hope you and your kids will try this recipe for honey bread.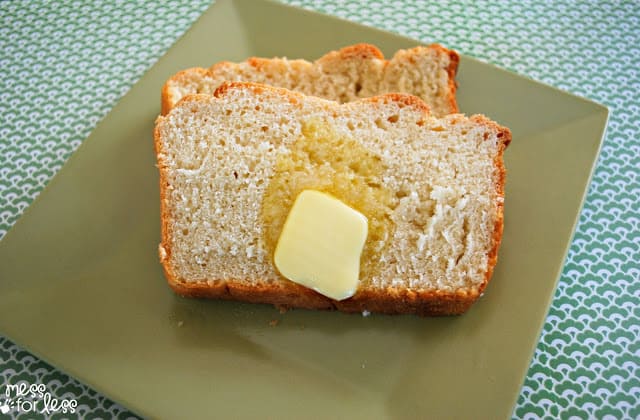 For more yummy baked goods check out: