We just put up our tree and the kids were excited to decorate it with some Kid Made Christmas Ornaments. I was thrilled with how they came out and how easy they were to make. With a few simple supplies that you probably already own, you can make some fun and whimsical Christmas ornaments with your little ones.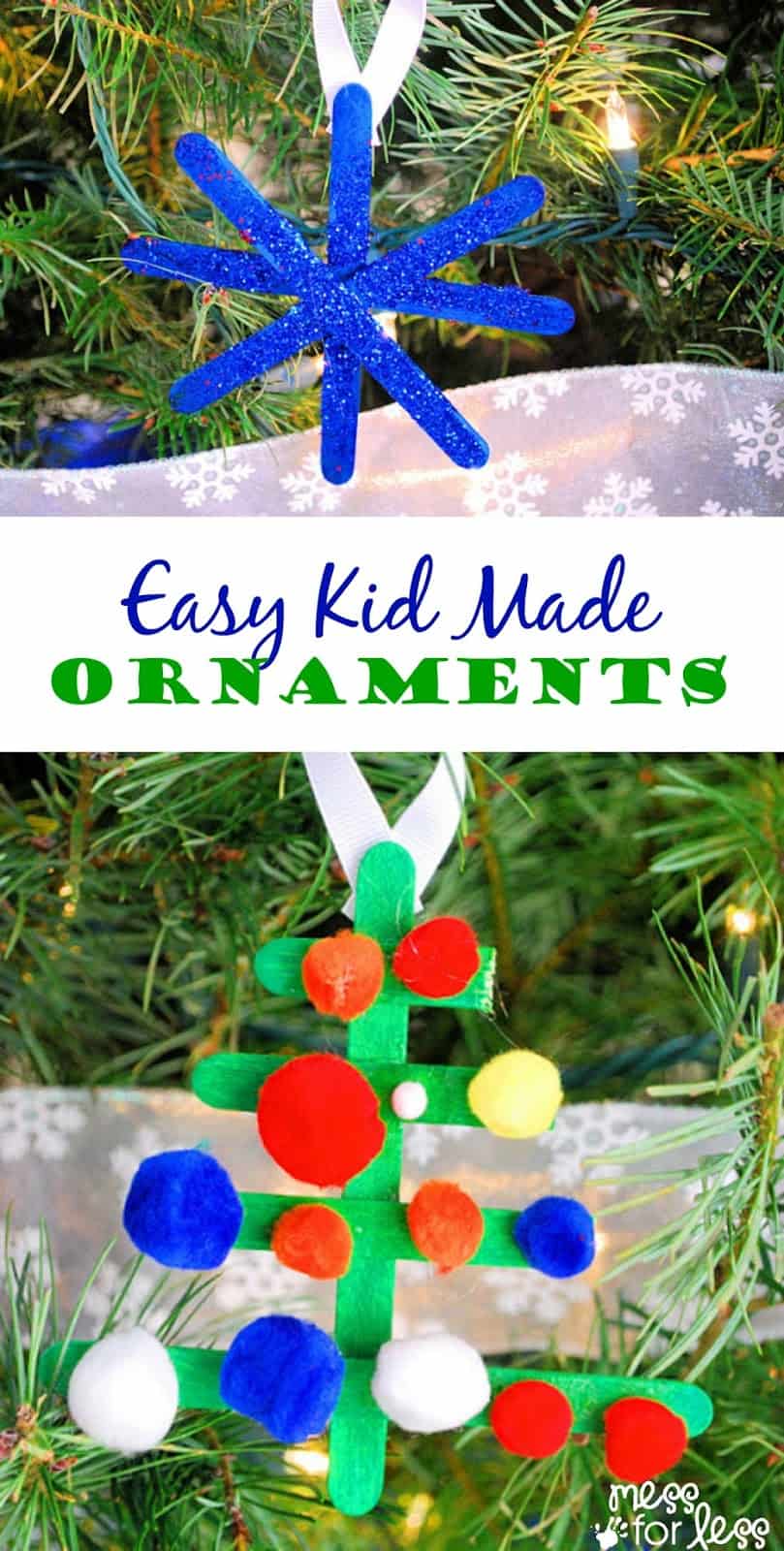 Kid Made Christmas Ornaments
Supplies you will need:
Colored Popsicle sticks
Glitter
Glue and brush
Pom poms
I was thrilled to receive a box of crafting goodies from http://www.craftprojectideas.com. I received the box for free, but all opinions are my own. Included in the box o'fun were colored Popsicle sticks and glitter shakers. Don't have colored Popsicle sticks? No problem. You will be jazzing these things up with tons of colorful glitter anyway. While the kids were napping, I used hot glue to construct these snowflakes out of four Popsicle sticks. You could totally have your kids do this with white glue, but I knew mine would not have the patience to wait for them to dry. Also, with hot glue I know they will last for many years to come.
The kids "painted" their snowflakes with glue...
And then started shaking the glitter. I just love these little glitter shakers. They kept the mess in one place and were just so fun for the kids to shake.
These kid made Christmas ornaments are glitter-rific!
When the snowflakes were dry, I glued some ribbon to the back and then the kids hung them up on the Christmas tree.
The snowflakes turned out so well that I decided to make more ornaments using our cool new supplies. Using my glue gun again, I made some Christmas trees out of green Popsicle sticks. I used four Popsicle sticks to make the tree. For the smaller branches on top I just broke the sticks in half. They had some jagged edges so I just cut them off.
Next, I gave the kids some pom poms and glue so they could decorate their tree with "Christmas balls.
We added some ribbon on the back for easy hanging.
If you liked these kid made Christmas ornaments, you'll love:
20 Toddler Christmas Activities
20 Christmas Fine Motor Activities
10 Christmas Activities for Kids
7 Holiday Sensory Activities