Do your kids love peanut butter as much as mine do? If a peanut allergy isn't an issue, then your kids probably subsist on peanut butter and jelly sandwiches. But there are lots more fun ways to use peanut butter. Since my kids love cooking with me, I have collected 20 Peanut Butter Recipes to Make with Kids that are easy and full of peanut butter deliciousness.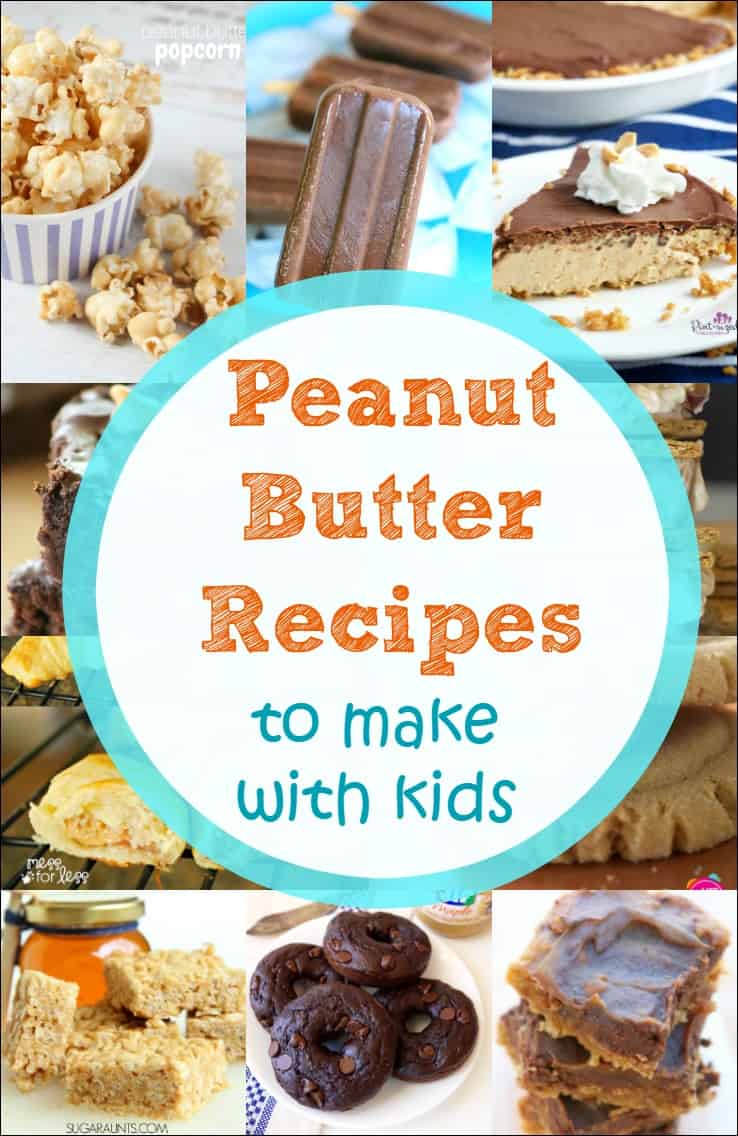 Peanut Butter Recipes to Make with Kids
1.Peanut Butter and Jelly Crescents from Mess for Less - take a lunch time favorite and bake it up in a crescent!
2. Peanut Butter Cookie Recipe from My Life and Kids - these cookies have just three ingredients and no flour!
3. Honey Peanut Butter Rice Krispie Treats from Sugar Aunts - kids just love rice krispie treats and the addition of peanut butter really takes these up a notch.
4. Peanut Butter Banana Muffins from Your Modern Family - these protein filled muffins make a great after school snack.
5. Peanut Butter Waffles from Mess for Less - my kids are big fans of waffles and always ask to make these for special occasions.
6. Maple Peanut Butter Chocolate Donuts from Happiness is Homemade - what makes donuts even better? Peanut butter of course!
7. No Bake Chocolate Peanut Butter Cakes from The Jenny Evolution - if you are looking for an easy, no fuss dessert that will still impress guests, this is perfect for you.
8. Apple Peanut Butter Salad from Mama, Papa, Bubba - I love the idea of adding the flavor of peanut butter to this healthy salad. If your child is reluctant to try salad, you might want to start with this one.
9. Easy Chocolate Peanut Butter Cheesecake from Pint Sized Treasures - this delicious peanut butter recipe uses a gluten free crust, so it is great for those who are gluten intolerant
10. Homemade Peanut Butter Banana Fudgsicles from Mom Endeavors - These are as yummy as store bought popsicles!
11. Peanut Butter and Jelly Ice Cream Sandwiches from Spaceships and Laser Beams - you'll love this peanut buttery twist on the traditional ice cream sandwich.
12. Fudgy Peanut Butter Black Bean Brownies from Mom Endeavors - you'll never believe that these brownies are made with black beans!
13. No Bake Energy Bites from Mess for Less - these are one of our favorite peanut butter recipes! They are great for a quick breakfast or as an on-the-go snack.
14. Chocolate Peanut Butter Swirl Brownies from Plain Vanilla Mom - this is an easy to way to jazz up a boxed brownie mix.
15. Healthy Peanut Butter Bliss Bars from The Soccer Mom Blog - these contain less sugar than traditional peanut butter bars and are made with lots of good for you whole food ingredients.
16. Chocolate Peanut Butter Cookies from Sunshine and Hurricanes - if you love Reeses Pieces, then you must try these.
17. Chocolate Peanut Butter Oatmeal Bars from Mom Endeavors - who doesn't love chocolate and peanut butter together? Add some oatmeal and you have these yummy bars.
18. Peanut Butter Popcorn from 3 Boys and a Dog - this popcorn totally satisfies a salty/sweet craving.
19. Not-Spicy Asian Peanut Sauce Recipe from Your Kids Table - this is a great way to introduce kids to peanut sauce.
20. Peanut Butter Banana Ice Cream from Raising Little Superheroes - peanut butter adds a punch of protein to this easy ice cream recipe.
DO YOUR KIDS LOVE COOKING
I have long been a proponent of cooking with kids. There are so many things kids learn helping out in the kitchen. Math, reading, chemistry and cooperation and more are used while following a recipe.
​Raddish is a monthly subscription box for kids that is a cooking club, culinary lesson, and mealtime solution all-in-one. Young children get to work with an adult, while older kids and teens independently indulge their culinary curiosity! And it's perfect for picky eaters — kids who cook, eat!
​A new kit is delivered to your doorstep every month​!
Each kit features a new culinary theme! You'll also get a shopping list emailed to you prior to delivery so you will be ready to cook. These kits are a great way for kids to develop new cooking skills and confidence in the kitchen while the entire family builds memories together. Find out more here.
If you enjoyed these peanut butter recipes to make with kids check out these other easy kids recipes:
15 Toddler Recipes to Make Together
Cupcake Recipes to Make with Kids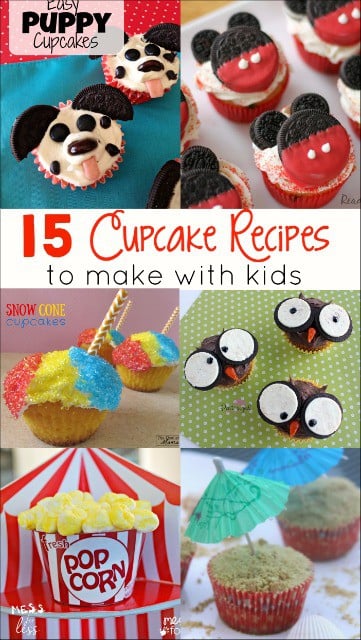 Want more Mess?