Do summer days make you long for the beach? Do you wish you lived closer so you could bring the kids there for a fun day in the surf and sand? I know my kids love being at the beach, but often, it is just not feasible for us take a trip there. If you have a kid who loves to play in the sand, you can now bring the beach to them with this easy Sand Playdough Recipe. For more beach themed activities, check out our Bubbling Shell Craft.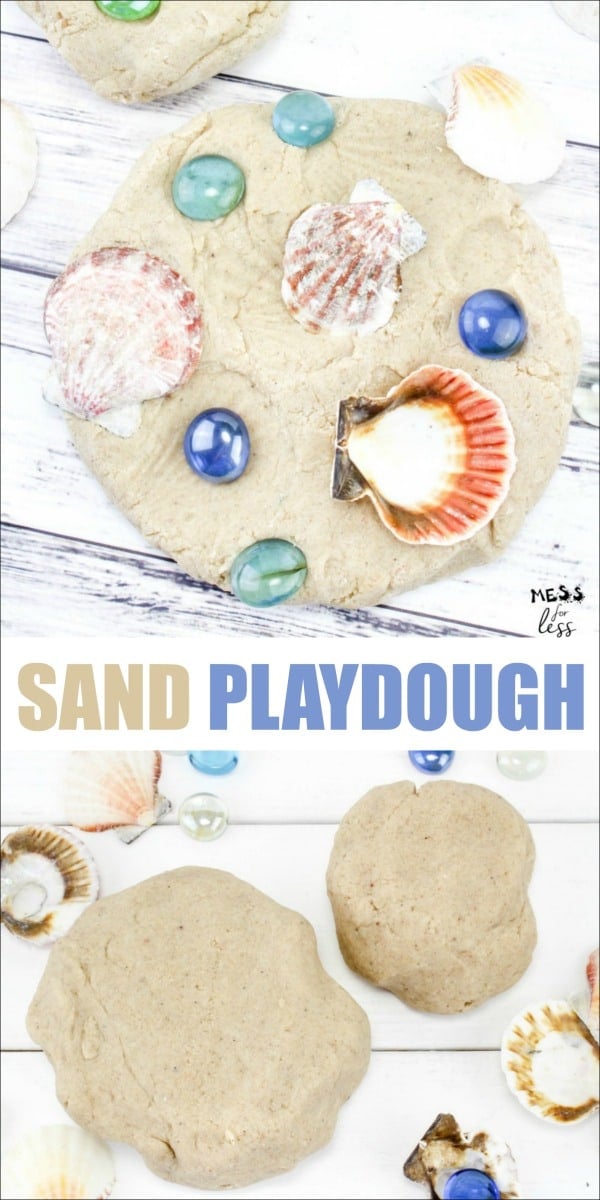 Please supervise your child while playing. This is not edible.
If your kids play in the sand often then surely you have had to deal with the mess that sand creates. It gets in their shoes, clothes and all over the house. What I love about this sand playdough recipe is that it is virtually mess free. So kids get the fun sensation of sand play (more like wet sand) while the mess is kept to a minimum.
Sand Playdough Recipe
You will need:
1 cup Flour
1 cup Fine Sand
¼ cup Salt
1 Tbsp. Cream of Tartar
1 Tbsp. Vegetable Oil
¾ cup Boiling Water
Shells, Small Glass Stones
To make this sand playdough recipe, mix together the flour, sand, salt, and cream of tartar in a large bowl.
Add the oil and boiling water to the dry ingredients and mix well.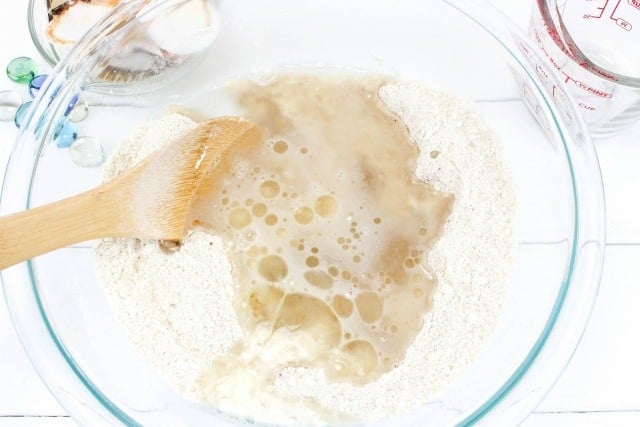 Knead the dough for 1-2 minutes until it is all smooth and combined.
Now it is time to add some fun items to this diy sand playdough recipe. You can use small shells and glass stones to really make it feel like you are at the beach.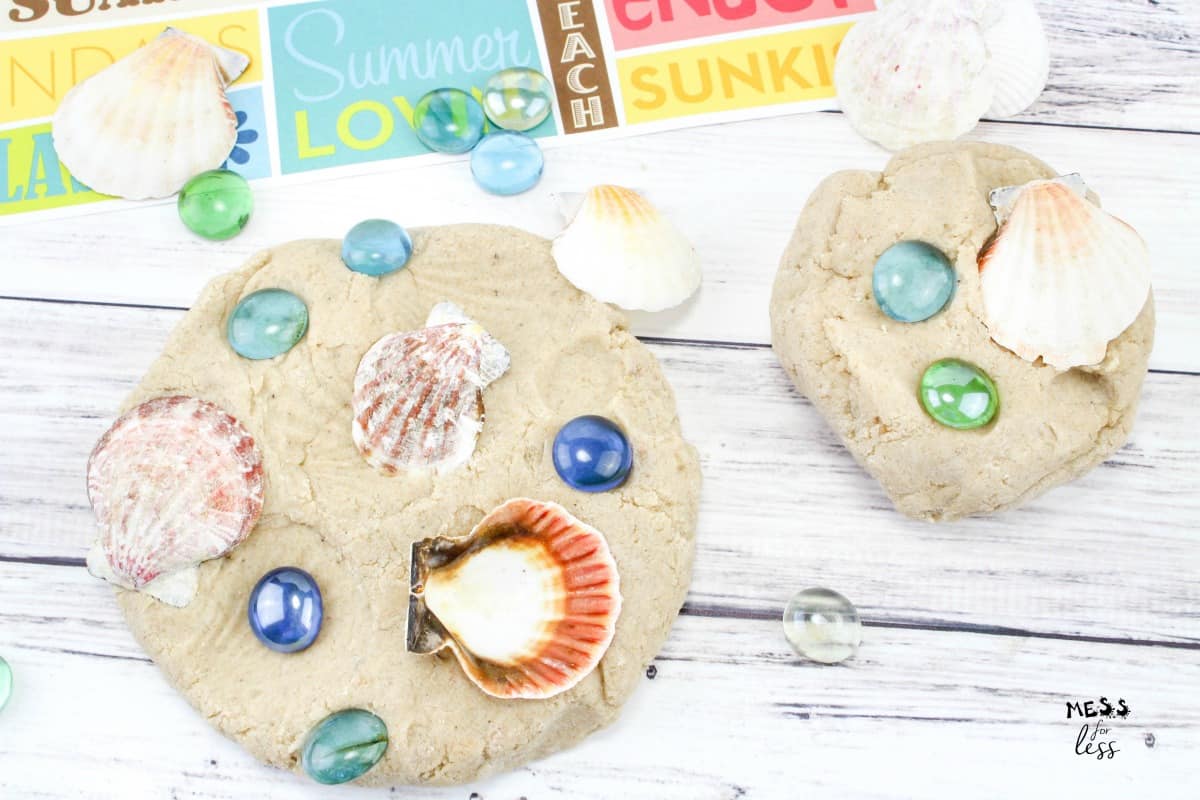 The fun thing about using shells and glass stones with this playdough is that they make cool imprints in the dough. They almost look like fossils.
Whenever my kids play with playdough, I add some cups and scoops or spoons. It offers kids a great opportunity to measure, pack and mold the sand.
This beach sand playdough is wonderful for open-ended play. You can switch out the items you provide to extend the fun.
If you liked this Sand Playdough Recipe, you'll love: