We do contact paper activities a lot at our house. Contact paper is perfect for art projects, sensory play, and general exploration. Today I will be sharing a Contact Paper Shape Art activity. This is a great way to review shapes and create a unique work of art at the same time. If you are looking for more contact paper activities, you'll find them on 20+ Ways to Use Contact Paper with Kids.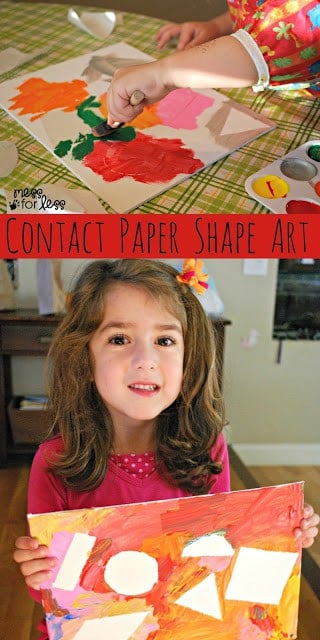 You will need:
Scissors
Permanent marker
Paint brushes or paint sponge
Canvas board (you can use whatever size you wish, we used 8 x 10)
We started off with a review of shapes. I had the kids tell me some shapes they knew and we talked about how many sides they had, what they looked like, etc... I then used a permanent marker to draw them on the contact paper and after, I cut them out.
I poured some acrylic paint on a paint palette (you can use a paper plate if you don't have one).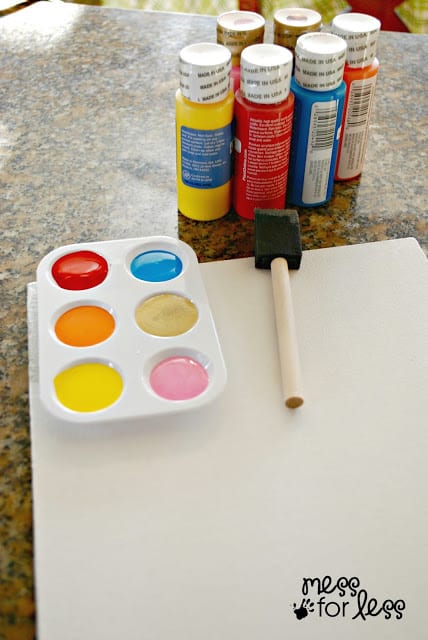 I gave my kids an 8x10 canvas and an assortment of contact paper shapes. They placed them where they wanted, and when they were satisfied, we peeled off the backing and stuck them on the canvas. This is a part where an adult's help comes in handy. I used the end of a paint brush to rub the stickers after they had been stuck on the canvas. If you skip this step, the contact paper may roll up and paint will bleed underneath.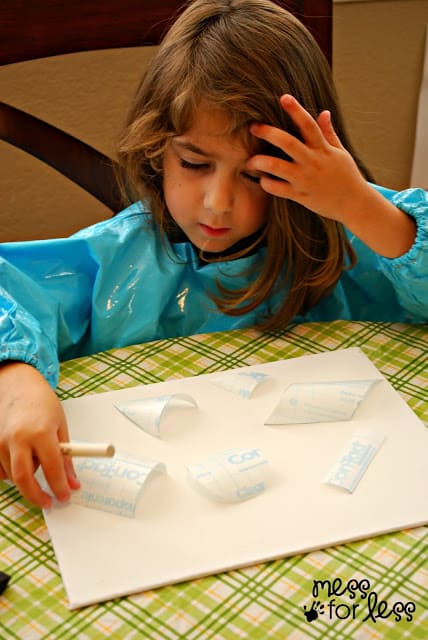 Once the shapes have been stuck down, your child can begin painting.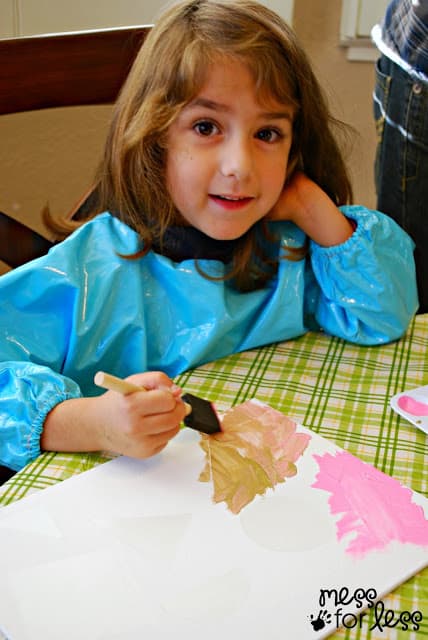 They will be painting over the entire canvas, even the contact paper shapes.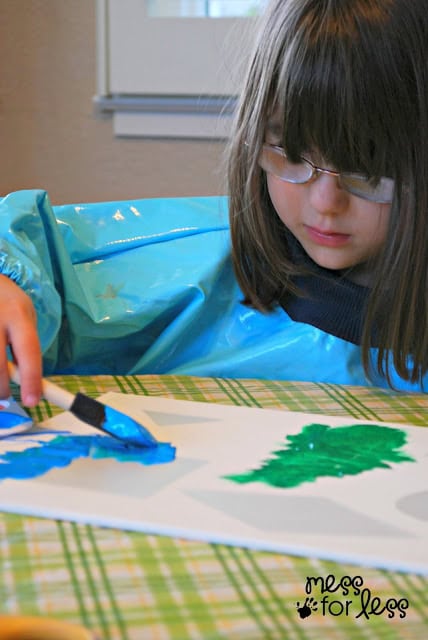 This is a messy project, so you will want to be sure to wear smocks.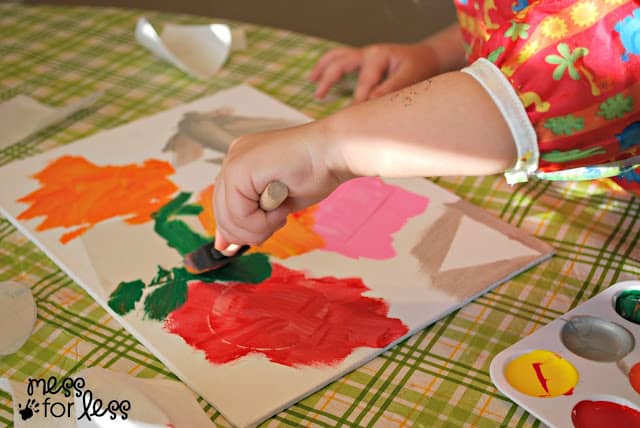 My kids decided to paint their canvases in a variety of colors. You can use one color or colors that are specific to the decor in their room.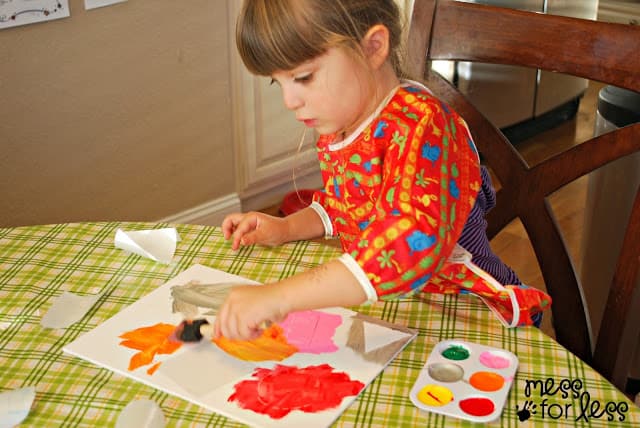 When we were done painting, we let the art dry overnight.
In the morning we peeled off the contact paper to reveal our shape art. We you are done with this craft, learn how to make your own scratch art paper..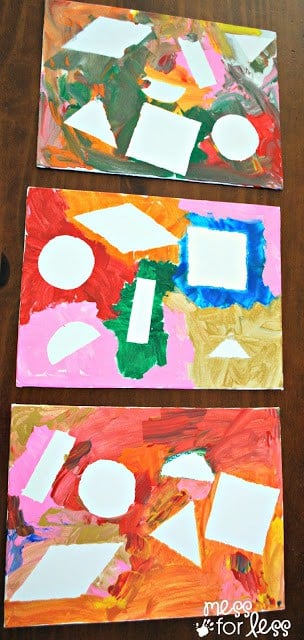 It might also be fun to arrange the contact paper shapes to form a picture on the canvas. You could use a square and triangle for a house and a circle for the sun. My kids did not do that this time, but maybe they will be inspired to next time we create contact paper shape art.
For more fun contact paper activities, check out:
DIY Shape Stickers