Most kids have a natural interest in science and how the world around them works. Doing science experiments at home can sound intimidating, but luckily you don't have to be a scientist to share some fun science activities with your kids. Recently, we did this Self Inflating Balloon Experiment and it was so much fun to watch the expressions on my children's faces as the magic happened! After you enjoy this activity, don't put those balloons away. Use them for some fun learning activities using balloons such as How Many Balloons Can Lift a Bag and Make a Balloon Zipline.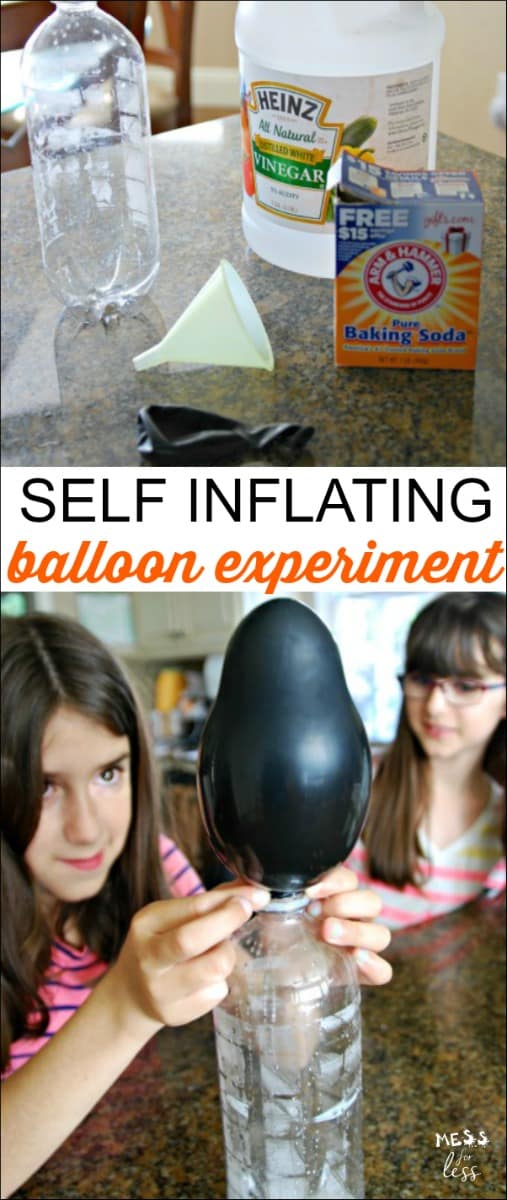 Self Inflating Balloon Experiment
Please supervise your children during all activities.
My kids were a little skeptical when I told they we were going to be inflating a balloon without blowing into it or using helium. Here is what we used to make it happen:
a balloon
1 liter plastic bottle
1 teaspoon baking soda
3 tablespoons of vinegar
Clean a 1 liter bottle and let dry. Using a funnel, add 1 teaspoon of baking soda to the bottle.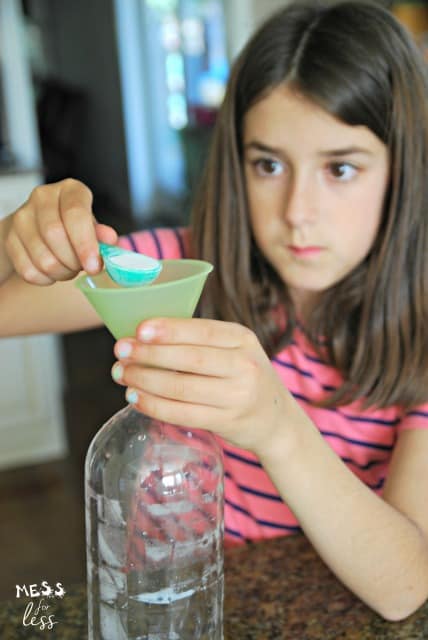 Place the small end of the funnel into the opening of the balloon. Hold carefully and pour the vinegar into the balloon.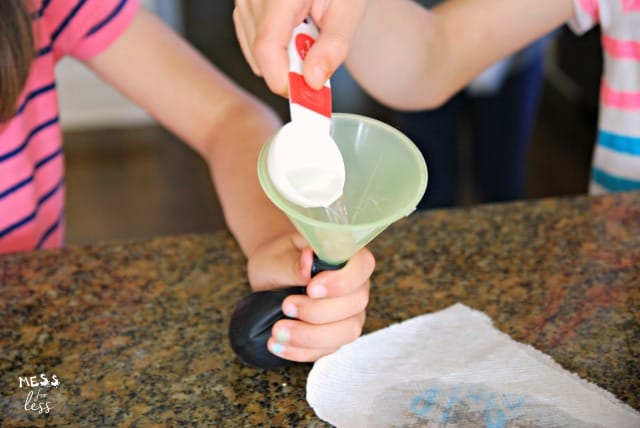 Carefully stretch out the open end of the balloon and place over the mouth of the bottle, while leaving the rest of the balloon hanging. This part was a little tricky for my kids, so I helped.
Hold on to the balloon at the point where it is attached to the bottle. Lift up the rest of the balloon to pour the vinegar inside the bottle, while continuing to hold the balloon at the seal. When the vinegar interacts with the baking soda on the bottom of the bottom, it will start to bubble and inflate the balloon.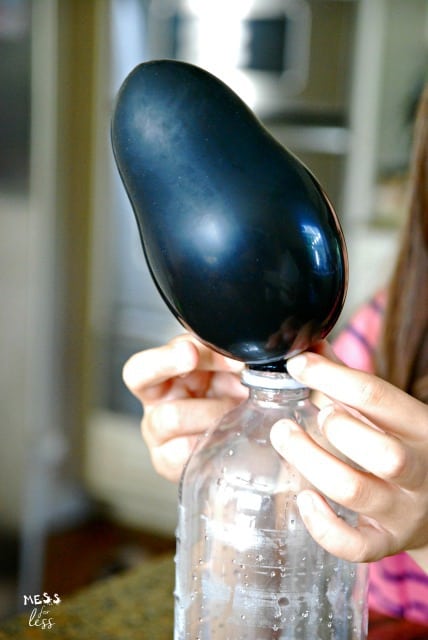 How did this happen? When the vinegar and baking soda mix together, carbon dioxide gas is produced and this gas causes the balloon to inflate.
This self inflating balloon experiment takes just a few minutes to do and uses lots of supplies you probably already have at home. Learning has never been so much fun!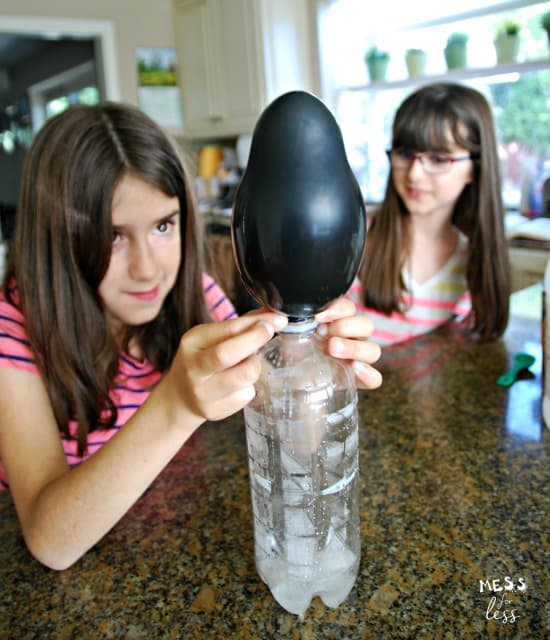 STEVE SPANGLER SCIENCE CLUB
Easy experiments are so much fun for kids and they are not intimidating for parents. If you are looking for some more easy experiments, the Spangler Science Club delivers amazing hands-on science to your door every month. Join Today! These make great gifts for budding scientists. Each month, your child will receive the most amazing science experiments delivered to your door.
If you liked this self inflating balloon experiment, you'll love: