My husband teases me because I have been collecting a bunch of cardboard tubes and saving them for projects. OK, it might not be the fact that I was collecting the tubes but where I was storing them, namely on the kitchen counter. Each day it would be overflowing with tubes and I would promise my husband that we would make something with them. These Cardboard Tube Christmas Trees are the first of our Christmas Crafts for Kids that have used up some of my tube collection. These trees can be used as kid made Christmas ornaments or just festive decorations, its up to you. Kids will also enjoy making this Q-Tip Tree.. If you are looking for more Christmas activities for kids, you may also enjoy our Sand Ornament and Paper Plate Angel.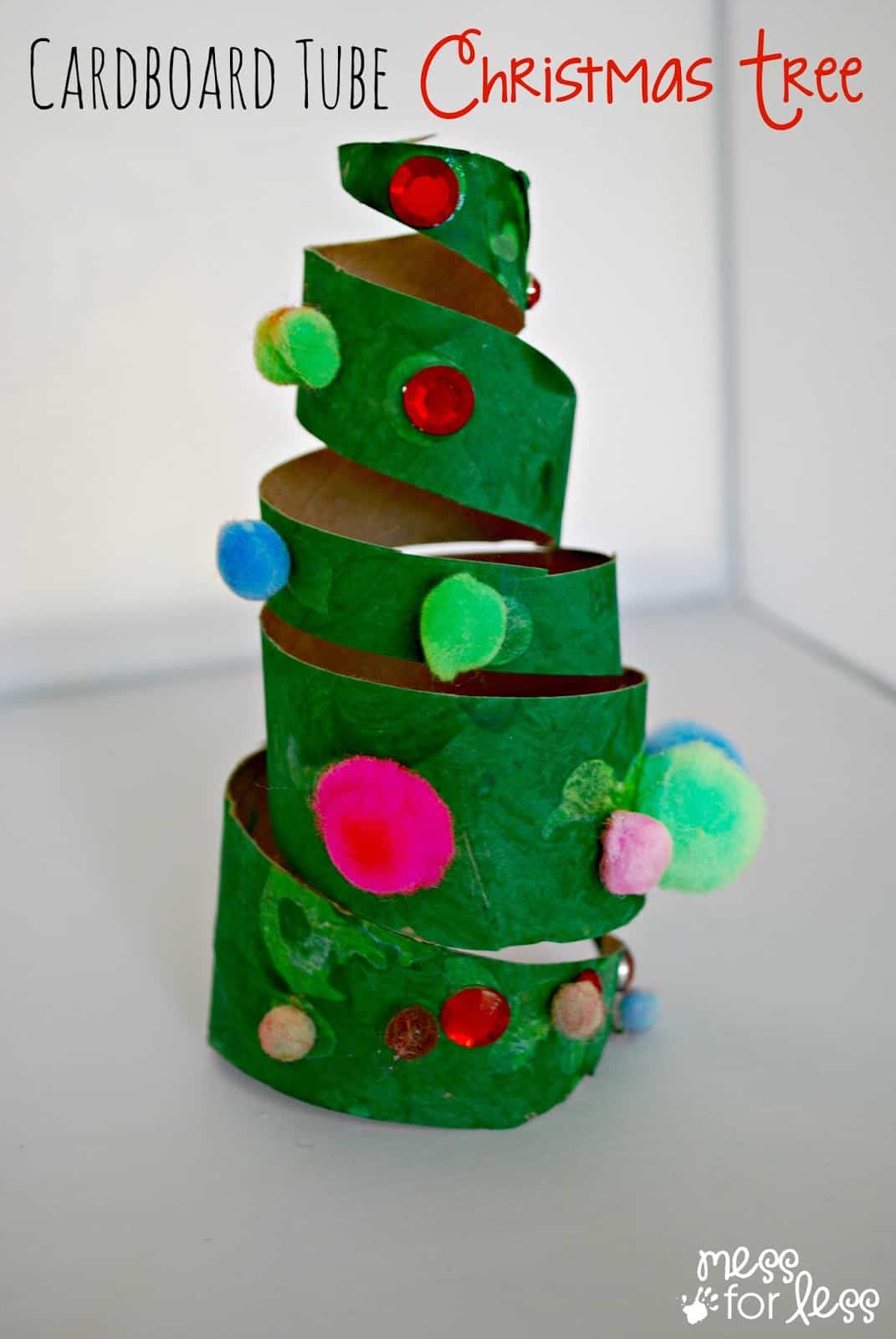 You will need:
Small cardboard tube
Paintbrush
Scissors
Glue
Provide some green paint in a cup and have kids paint the outside of their cardboard tube green. To keep lots of paint from getting on fingers, I attached a clothespin to the tube so my daughter could hold it while she painted.
I let this project dry overnight and the next day I used adult scissors to cut the cardboard tube into a spiral. To do this start cutting from the bottom at an angle and continue until you reach the top.
I then rolled it into a coil.
Next, I shaped it to look like a tree which means I made the bottom bigger and twisted the top of the coil tighter.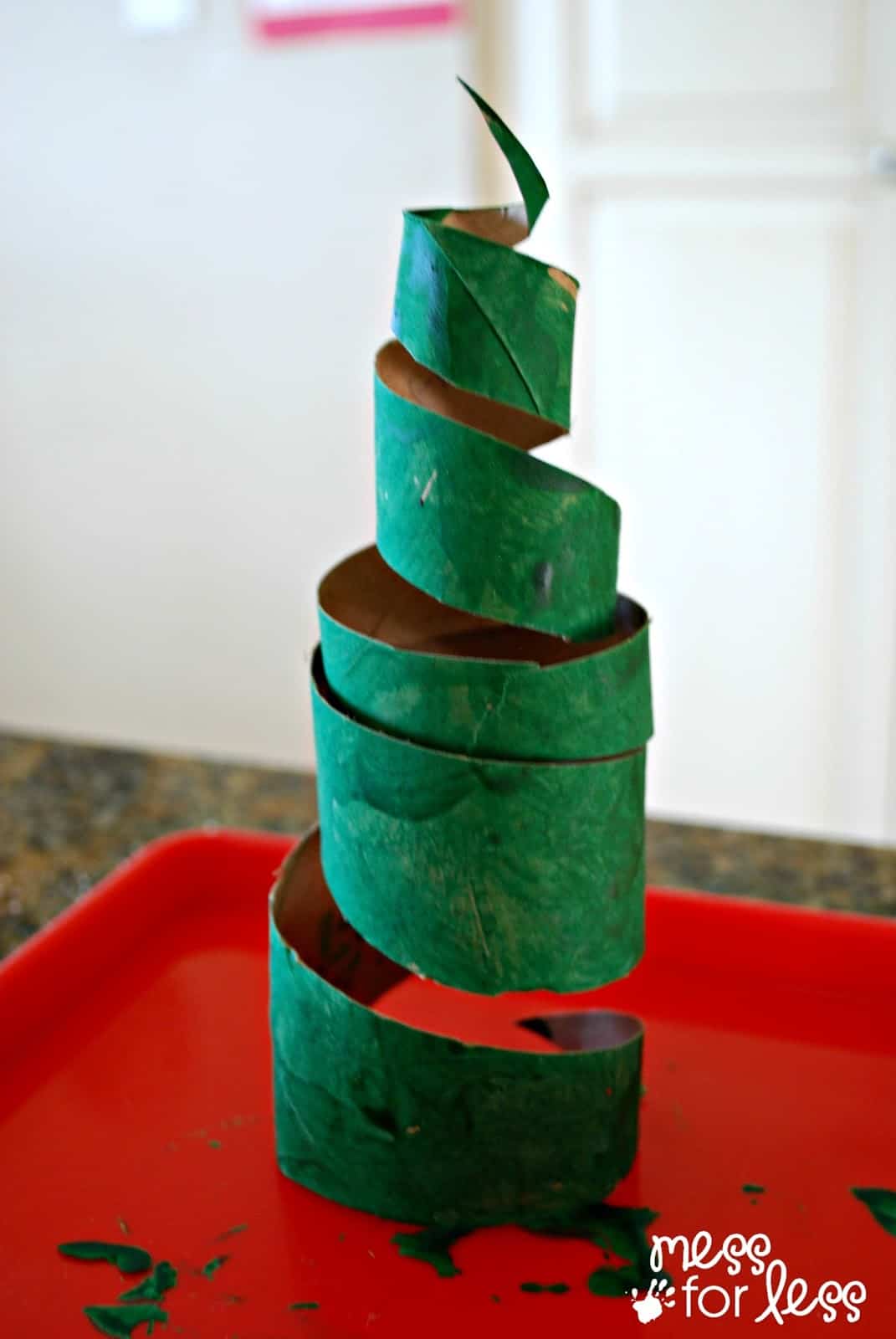 Next, I provided my kids with some glue, jewels and pom poms. You can really use whatever you have on hand to decorate the trees and they would look just as festive. Glue and glitter would work great on the tree!
My kids discovered that if you laid the tree on its side the glued on ornaments were less likely to slide off before they dried.
After the glue has dried, you can add a hook to the top and use these Christmas trees as ornaments.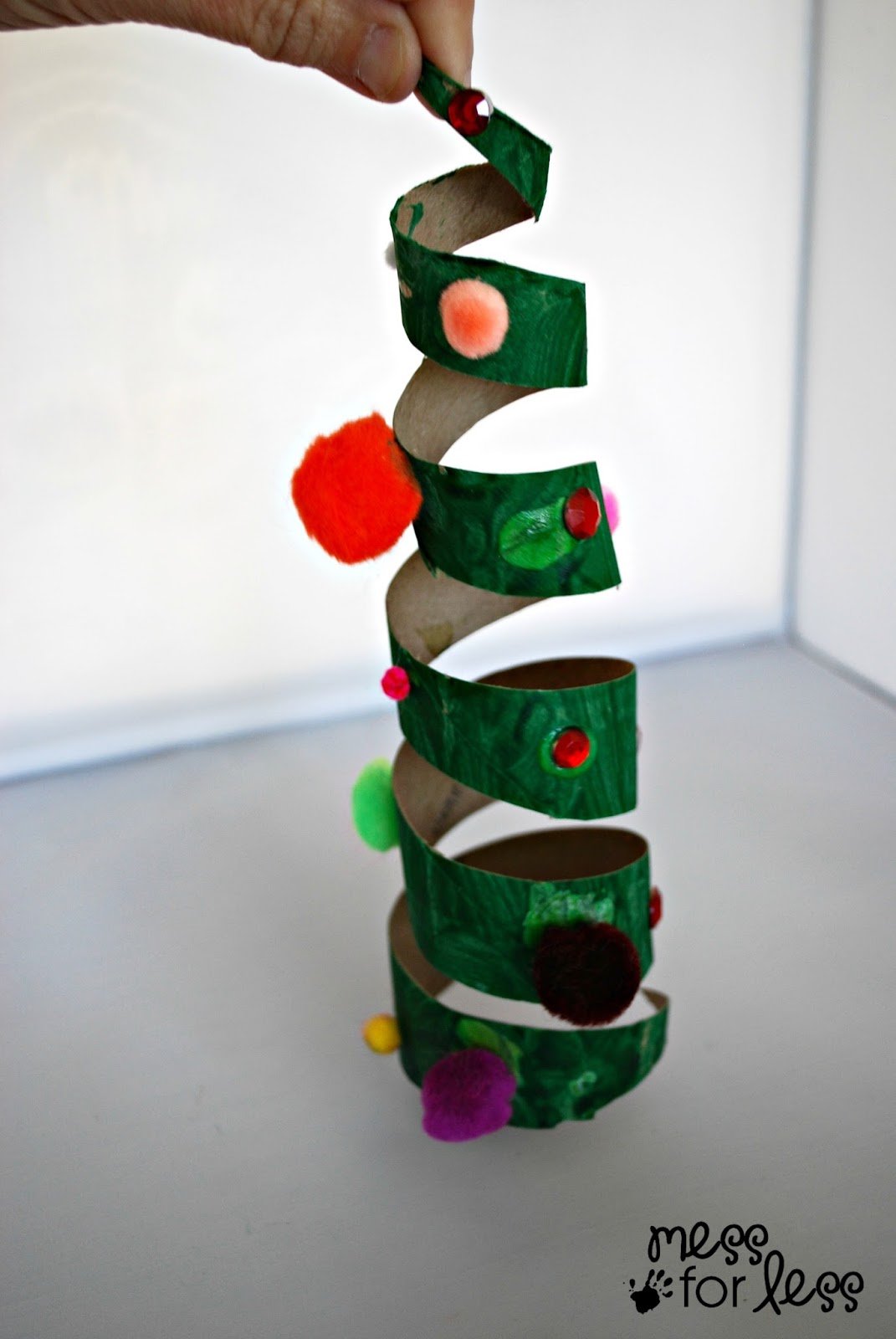 They also work well displayed on a tabletop. How fun would these be in a Christmas village setting?
Not only are these trees an adorable addition to your holiday decor, but this Christmas craft is a fun and easy way to reuse those cardboard tubes we all seem to have around.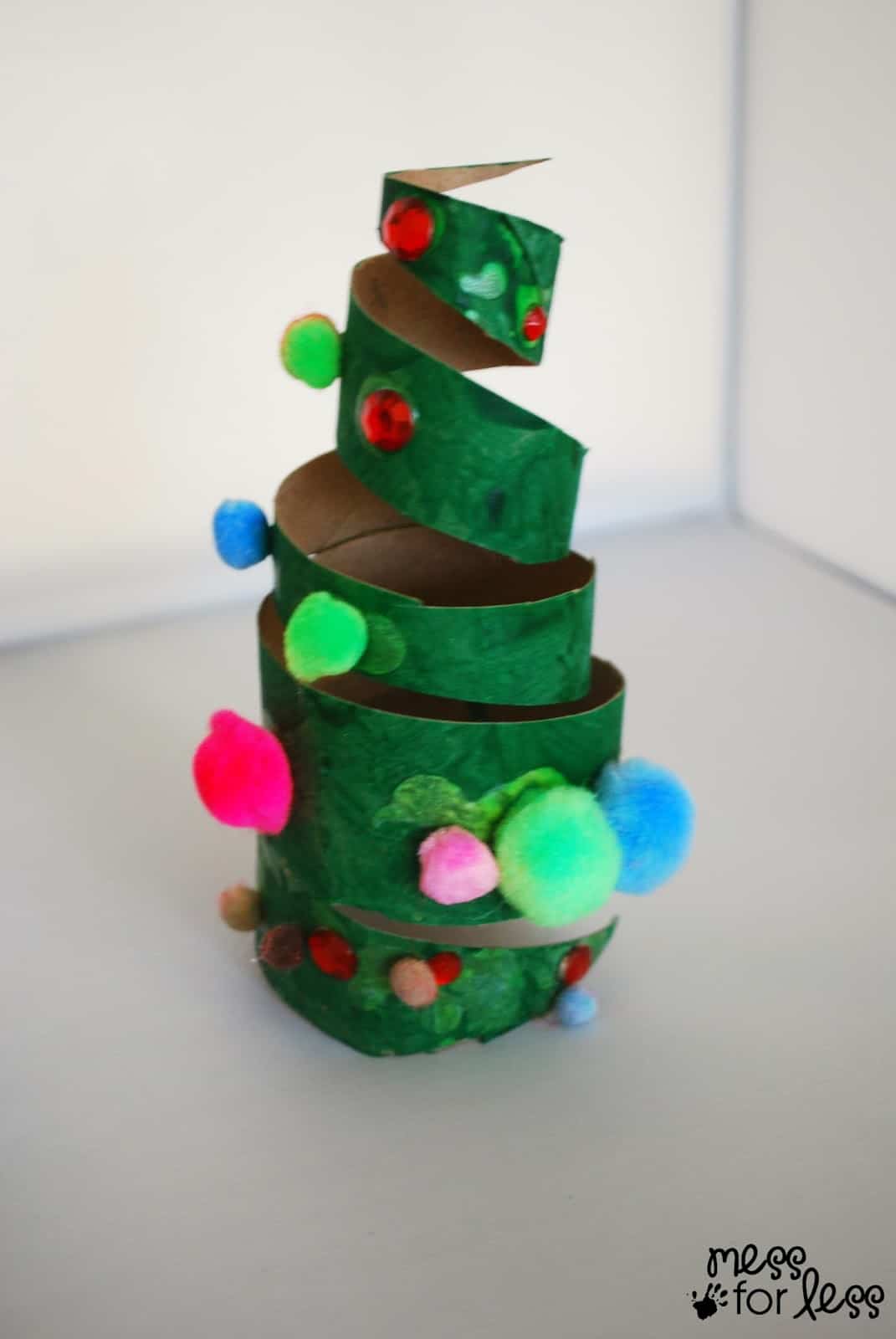 For more Christmas Crafts for Kids check out: