Are you a chip and cracker lover on a keto or low carb diet? If so, you've probably missed indulging in your favorite snacks, like crispy chips. Well, I have the perfect solution - our Keto Cheddar Chips Recipe. These cheesy and crunchy treats are a healthy alternative to potato chips or crackers. Since they are easy to make, they are the ideal snack for any time of day. For a little added spice, try these Keto Cheese Crisps with Jalapeno and Pepperoni Mozzarella Crisps.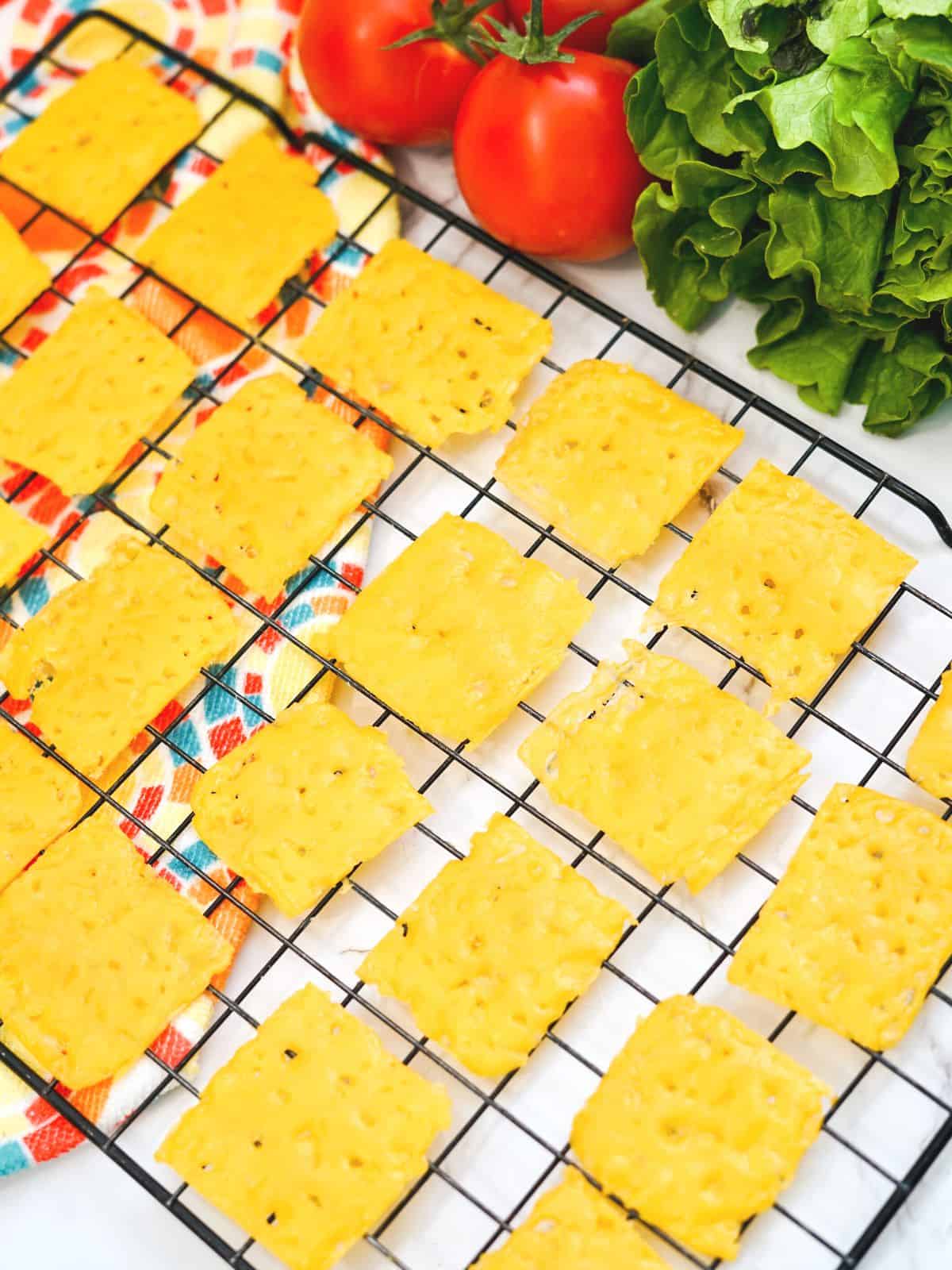 Jump to: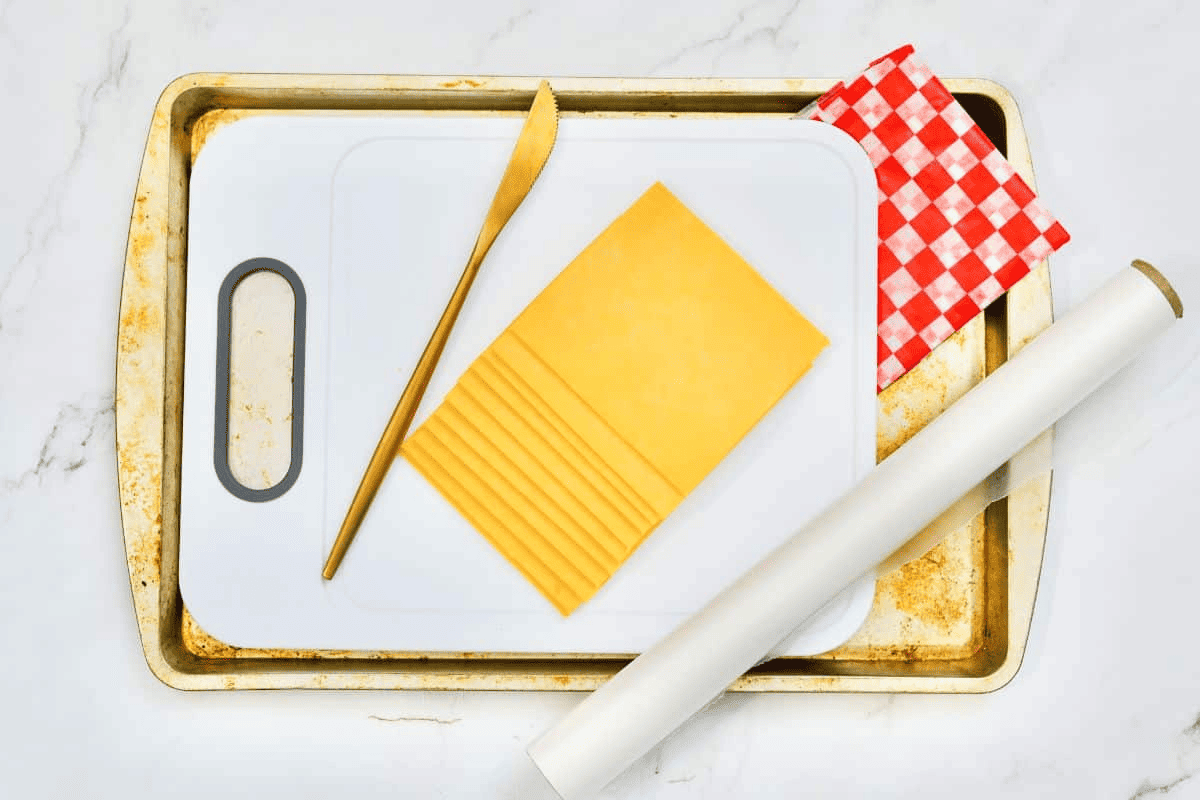 STEP 4: Transfer the cheese slices onto the lined baking sheet, ensuring none are touching.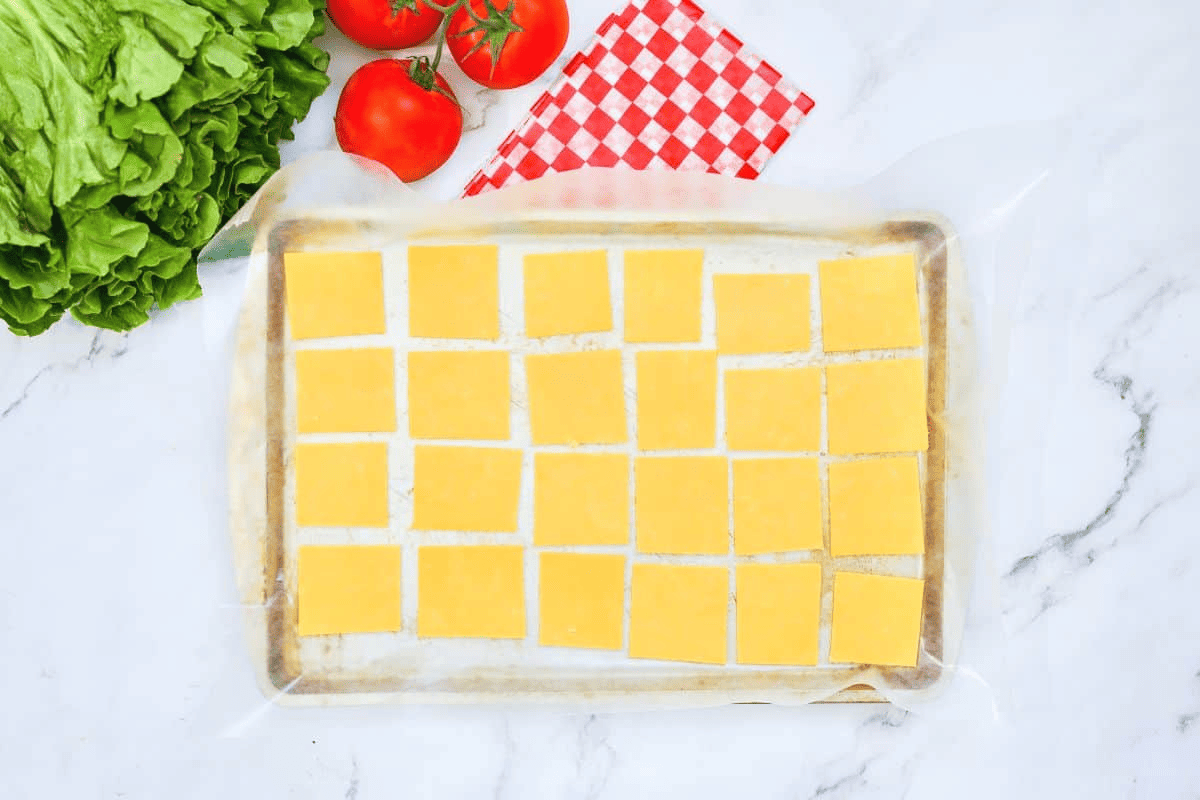 STEP 5: Bake the cheese crisps for 8-10 minutes at 350 degrees. Keep an eye on them and make sure they don't brown.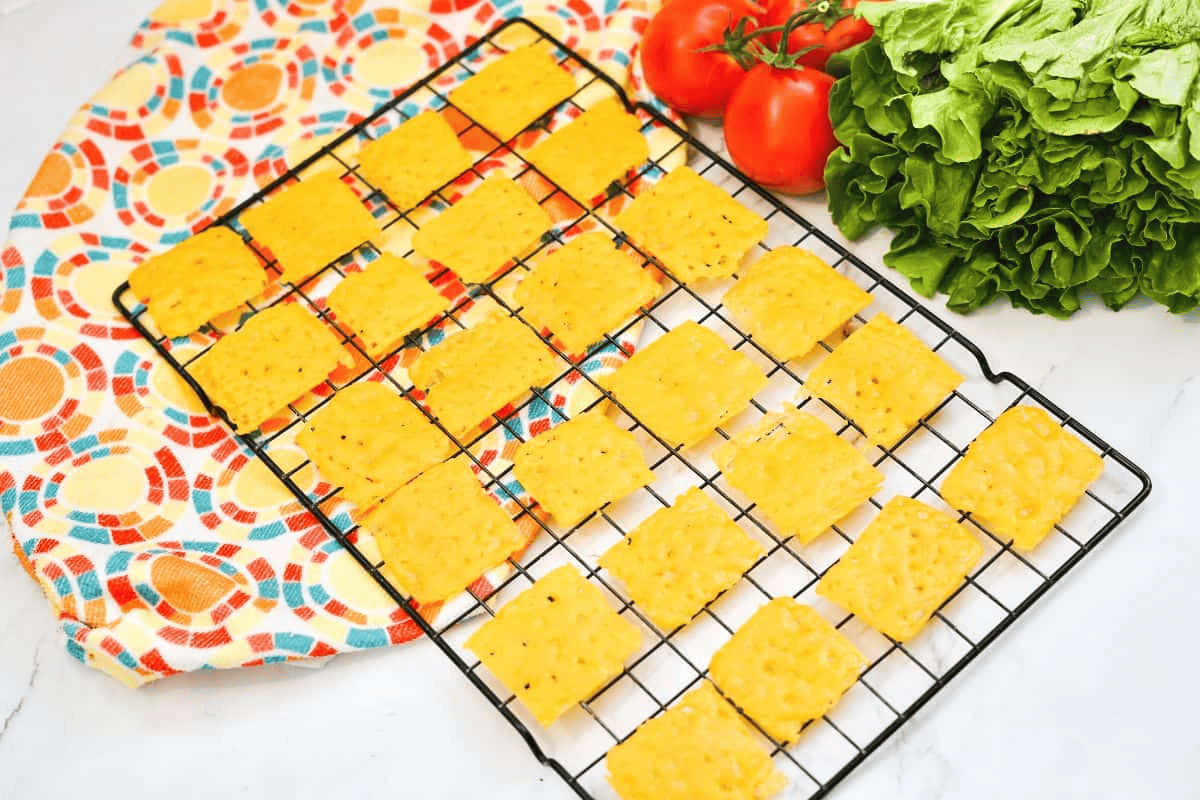 STEP 6: Remove the cheese from the oven and lift the parchment paper and place it on a cooling rack to cool for 10 minutes.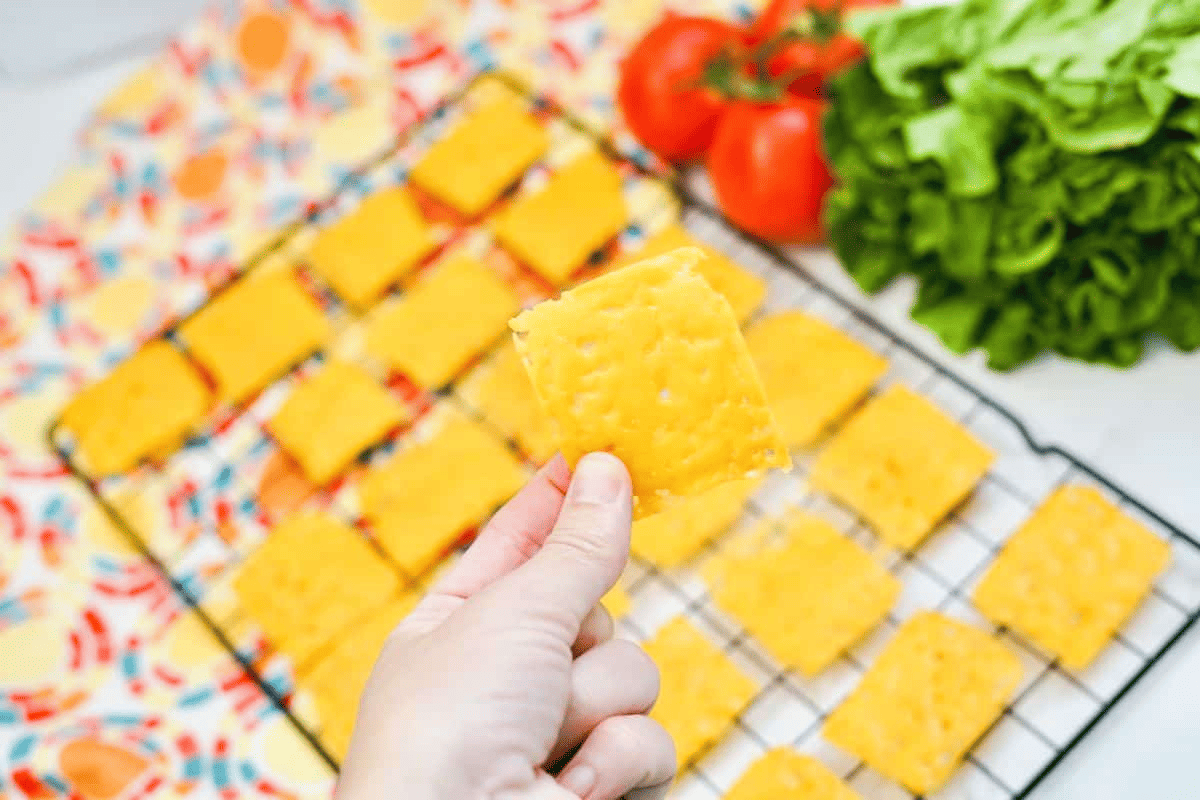 STEP 7: Serve and enjoy this great low carb snack!

🍲Related Recipes
🌟If you try this recipe, leave a star rating below or a review in the comment section. Be sure to sign up for my newsletter to get my latest recipes! When you sign up you get The 5 Essential Recipes All Busy Moms Need.
📖 Recipe