These Cinnamon Sugar Wonton Crisps are the easiest snack you can make. If you are looking for a sweet, crunchy treat, look no further. The secret to these cinnamon sugar wonton crisps are wonton wrappers. That's right, those same wonton wrappers you can use to make wontons and dumplings. If you love cinnamon and sugar as much as I do, be sure to also try these 3 Ingredient Cinnamon Sugar Twists.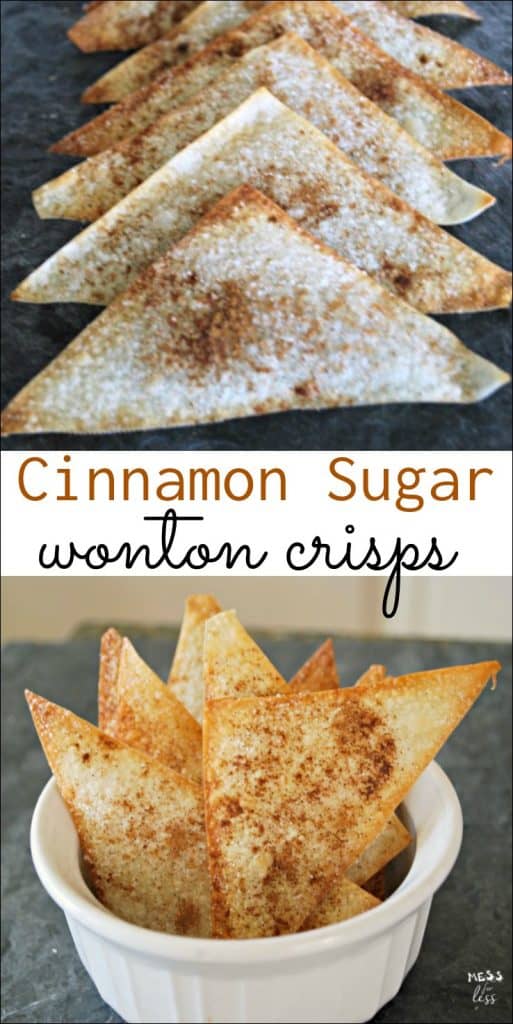 This post contains affiliate links, so if you buy a linked item, I get a small commission. For more information please read my disclosure.
Cinnamon Sugar Wonton Crisps
I like to whip up a batch of these in the toaster oven since I can have them made in just about 10 minutes.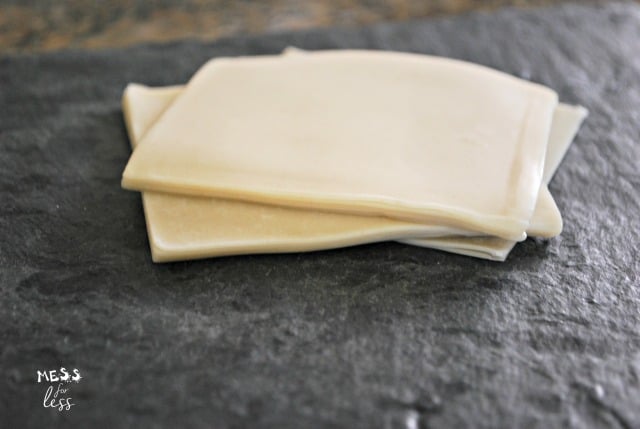 Grab some wonton wrappers and slice them in half. I like to make pretty triangles, but you can cut them into rectangles also.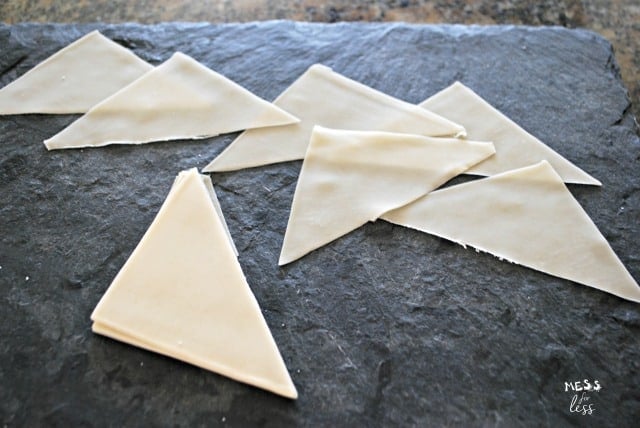 Spray a cookie sheet with cooking spray and then lay down the cut wontons. Give the top of the wontons a quick shot of cooking spray and sprinkle cinnamon and sugar on top. Then pop in the oven and find something to do for the few minutes these need to crisp up.
These cinnamon sugar wonton crisps cook up very quickly, so keep a close eye on them. In my toaster oven the crisps that are situated in the back of the tray cook quicker than those in the front. Those are a little extra crunchy but still delicious.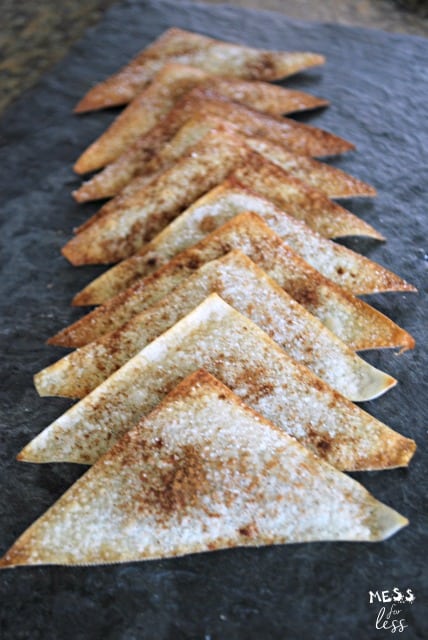 These cinnamon sugar wonton crisps are great for satisfying your sweet tooth. If you are following the Weight Watchers plan, just use sugar substitute instead of sugar for a yummy snack. The wonton wrappers I use measure in at 4 points for 8 wonton wrappers which make 16 sweet and crunchy chips.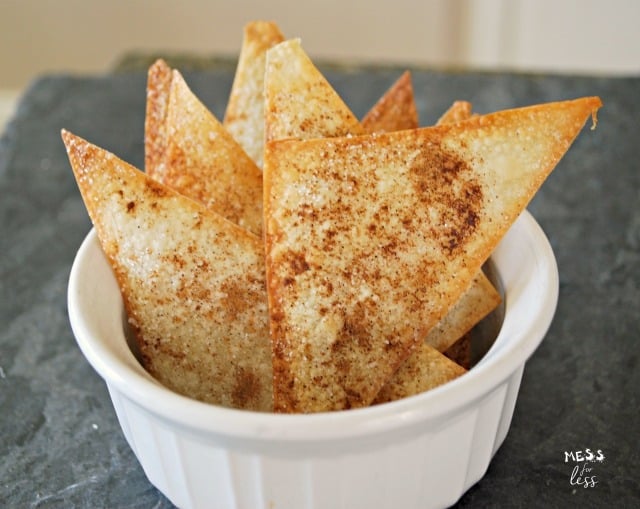 Cinnamon Sugar Wonton Crisps
Ingredients
Wonton wrappers cut in half
Cinnamon
Sugar
Instructions
Preheat toaster oven or conventional oven to 400 degrees.
Spray tray with cooking spray and lay out cut wonton wrappers.
Lightly spray the top of the wrappers with cooking spray and sprinkle on cinnamon and sugar.
Bake for 5 minutes or until they start to darken. Keep a close eye on the crisps because they burn quickly.
This is an easy recipe to make with kids. If you love cooking with your kids, you'll enjoy kidstir. When you sign up for kidstir your child will receive a monthly kit that will provide fun food adventures for them. You'll get tasty recipes and fun new cooking tools that will spark a love of cooking in kids. This is such a great way to create memories with kids in the kitchen.
If you liked these Cinnamon Sugar Wonton Crisps, you'll love:
Want more Mess?