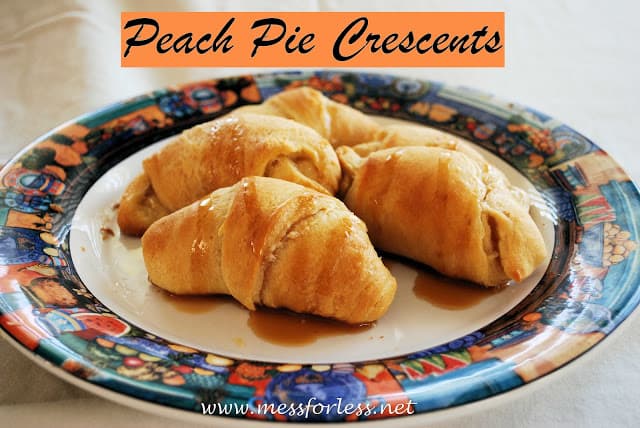 I love crescent rolls! Don't believe me? In the past I have made Apple Pie Crescents, Candy Crescents and Pizza Crescents. Today's tasty treat was inspired by the dollar store. Oh dollar store, is there anything you can't do? I came up with the idea for these Peach Pie Crescents as I was strolling the aisles of the dollar store and saw a can of peach pie filling. That got my wheels turning. I already had some crescent rolls at home (I always keep them on hand in case inspiration strikes) and thought Peach Pie Crescents sounded yummy. Read on and see if you agree.
Peach pie filling
Crescent rolls
Caramel Sauce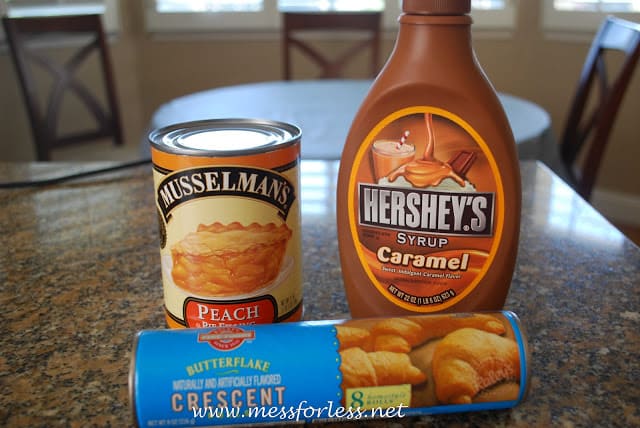 That's right, you only need 3 ingredients and about 15 minutes to create some peach pie goodness. Preheat your oven according to package instructions. Start out by separating a triangle from the crescent rolls and adding a peach or two along with some syrup from the can of peach pie filling.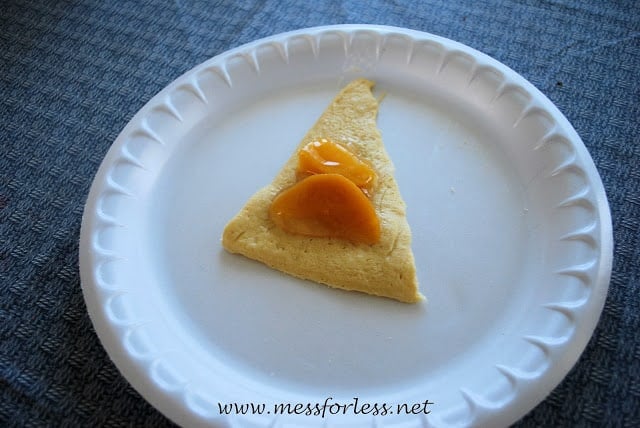 If you have little helpers around, now is a great time to get them, have them clean their hands and help with the rolling of the crescents.
Bake according to package directions.Here is how they look right out of the oven. They would taste yummy enough like this, but once you add some caramel sauce, well, what's not better with caramel sauce?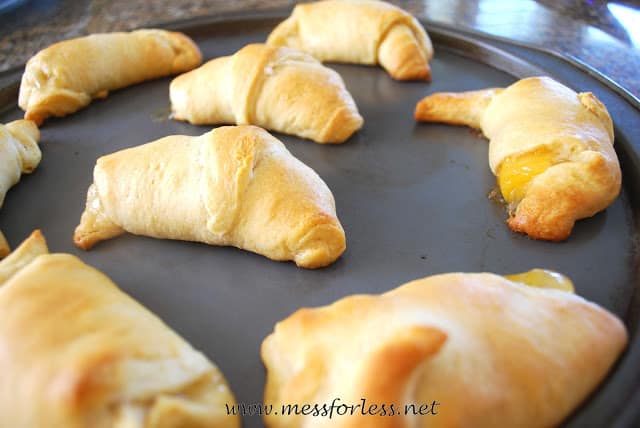 So pretty and way easier than a pie.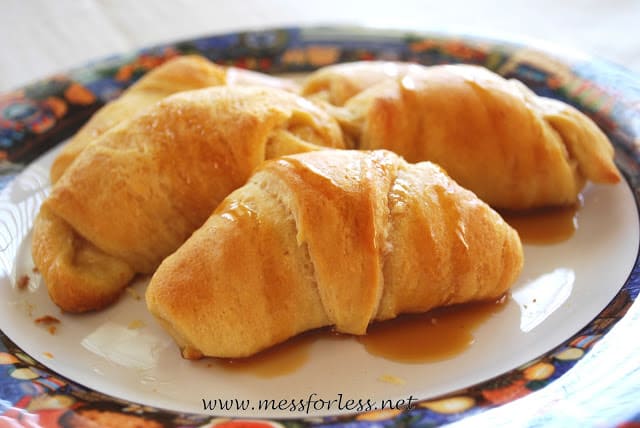 My youngest chowing down on a Peach Pie Crescent. She approves!
If you liked these Peach Pie Crescents, you'll love:
Want more Mess? Subscribe via Email or follow us on Twitter, Facebook, or Pinterest