Do you love oatmeal cookies? If so, let me introduce you to your new cookie obsession. These granola cookies take the oatmeal cookie up a few notches.  They are sweet, crunchy and chewy all at the same time. You know, everything you'd want in a cookie. This Granola Cookies Recipe is pretty versatile too. You can add chocolate chips, dried cranberries, or walnuts and they would be just as amazing. If you want to eat cookies, but still feel good about yourself, these are the way to go. I mean they are made with granola. It's hard to feel bad about that. Our Carrot Cake Cookies will also help you feel good about yourself while stuffing your face full of cookies.
I have a confession to make. I was inspired to make this granola cookies recipe because I had some granola that was going to be expiring soon. I am sure that many great recipes have been inspired by an expiration date on a package, but most bloggers won't tell you that. Just keeping it real here folks.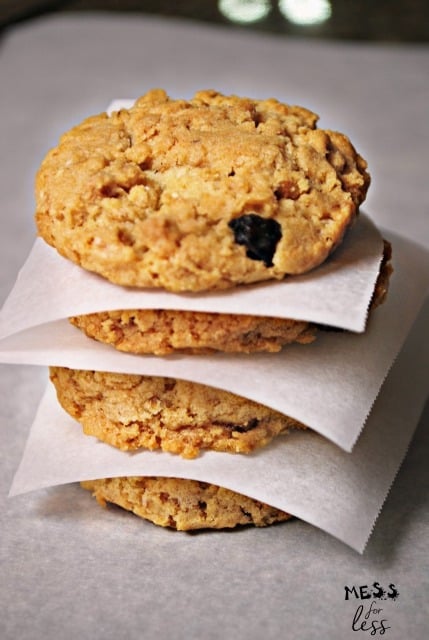 I have a little obsession with granola, and they sell my favorite kind at Costco. If you are familiar with Costco, than you know that they sometimes stop carrying products with seemingly no warning. Such was the case with my beloved granola. One day, it was gone. I was distraught and tried other kinds of granola but never found one I liked as much. Many months later I was wandering the aisles at Costco and guess what? My granola was back! I was so thrilled, I bought up a bunch of bags with the intent to hoard them, should it get taken away again. They are of course still selling it and I am now stuck with with lots of granola with a rapidly approaching expiration date. What's a girl to do?Well, if you love cookies and have kids who love cookies, you try and use up some of that granola in a granola cookies recipe.
Granola Cookies Recipe
I used granola that contained raisins and almonds which I think are a fabulous addition to these cookies. Feel free to use your favorite granola, but I would skip plain granola on these cookies since the additional ingredients make them so interesting.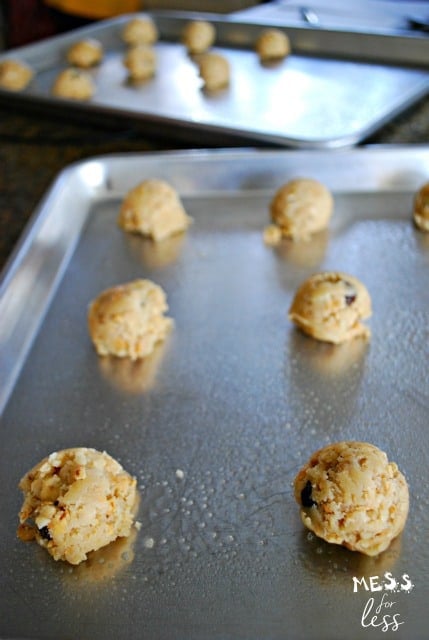 In our house we have chewy cookie and crunchy cookie fans so I made a cookie sheet for each of them. To get chewier cookies, bake for 10 minutes at 350 degrees. For crunchy cookies, extend the baking time to 12 minutes.
These seriously might be my new favorite cookie. I am a huge fan of oatmeal cookies and the taste of these is similar but they have more of crunch to them because of the granola. Try some and let me know what you think!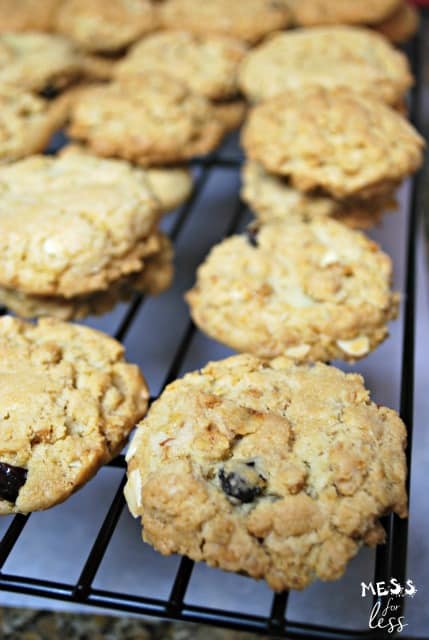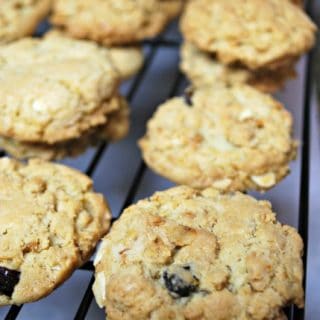 Granola Cookies Recipe
If you like oatmeal cookies you will love these crunchy and chewy granola cookies made with granola cereal. Easy to make and addictive!
Ingredients
3/4

cup

melted butter

1/2

cup

white sugar

1

cup

brown sugar

1

egg

1

teaspoon

vanilla

1 3/4

cup

flour

1

teaspoon

baking soda

1

teaspoon

salt

2

cups

granola
Instructions
Heat oven to 350 degrees.

Melt butter and mix with sugar and brown sugar in large bowl until sugars are dissolved.

Add vanilla and egg and mix until thoroughly combined.

In another bowl, combine flour, baking soda, salt.

Add dry ingredients to the bowl with the butter mixture.

Add granola and mix until a dough forms.

Drop by rounded tablespoonful onto a greased cookie sheet 2 inches apart.

Bake for 10-12 minutes at 350. Bake for 10 minutes for a chewier cookie and 12 minutes for a crunchy cookie.
Nutrition Facts
Granola Cookies Recipe
Amount Per Serving
Calories 111
Calories from Fat 36
% Daily Value*
Total Fat 4g 6%
Cholesterol 13mg 4%
Sodium 121mg 5%
Potassium 39mg 1%
Total Carbohydrates 16g 5%
Protein 1g 2%
* Percent Daily Values are based on a 2000 calorie diet.
If you like these granola cookies, you'll love: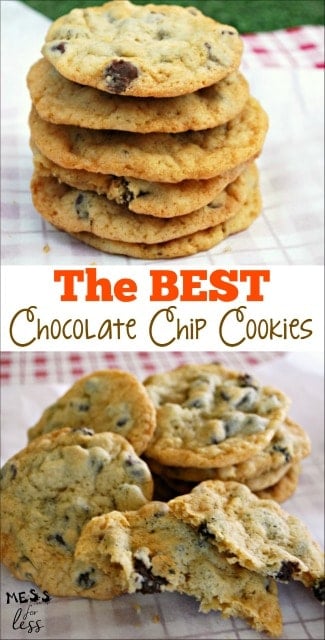 If you love cooking with your kids, you'll enjoy kidstir. When you sign up for kidstir your child will receive a monthly kit that will provide fun food adventures for them. You'll get tasty recipes and fun new cooking tools that will spark a love of cooking in kids. This is such a great way to create memories with kids in the kitchen.
Want more Mess?